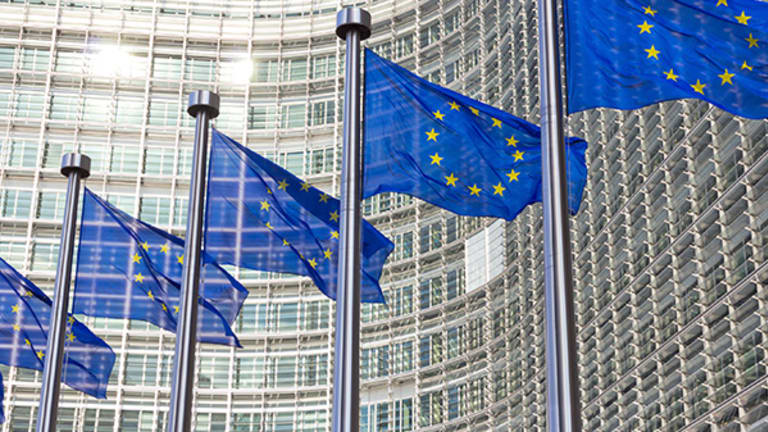 Europe's Antitrust Watchdogs Set to Sharpen Teeth, Define Vision
The European Commission looks into giving more powers to national competition watchdogs in the EU's 28 member countries.
When it comes to enforcing competition laws in Europe, all roads don't lead to Brussels.
While the European Commission is -- and always will be -- the antitrust arbiter-in-chief, national competition authorities in the EU's 28-member countries also play a role in fighting cartels and monopolies, one the EC is thinking about beefing up after more than a decade of cooperation.
The twin-track enforcement stems from a landmark reform in place since May 2004, when the EU grew from 15 to 25 countries in an eastern expansion and the EC sought to offload some of its antitrust work. Regulation 1/2003, as the overhaul is formally known, empowered NCAs and national courts to apply all aspects of EU competition law while also giving the EC greater scope to set its priorities.
Europe's twin-track approach to antitrust enforcement is more pronounced than the arrangement employed in the U.S., where enforcement is primarily the purview of either the Department of Justice or the Federal Trade Commission. Individual states do have their own enforcement powers but in practice generally work in tandem with federal regulators and rarely deviate from DOJ and FTC decisions.
In Europe, it's "like having a DOJ or FTC at the central level, and then having a mini-DOJ in every state, except we are talking about countries," said Assimakis Komninos, a Brussels-based competition partner with White & Case law firm who spent two years on Greece's Hellenic Competition Commission. "Each of those mini-DOJs may be enforcing EU competition law in parallel to their own competition laws, but the procedures are national and non-federal."
For the most part, the power sharing works well, at least in cartel probes: NCAs are supposed to alert Brussels when they open a probe under EU competition rules and when they are about to issue a positive decision. And if the EC looks into a potential infringement, NCAs cannot probe the same infringement.
There's just one problem: Not all NCAs are created equal. There are huge variances in sizes and annual budgets, as well as in enforcement tools and sanctioning powers and even degree of independence from political influence.
That may change as EU Competition Commissioner Margrethe Vestager considers how to give NCAs more teeth, following a recent public consultation. Three-quarters of 181 respondents said they feel the national watchdogs could do better. An even greater number (87%) want to ensure they have the right tools to detect and sanction violations; effective leniency programs for cartel whistleblowers; and a guarantee of independence. Vestager and her team are studying the survey results before deciding how to proceed.
"It's because we want consumers to be adequately protected, wherever they are in Europe, that we're looking to make sure national competition authorities have all the powers they need to enforce our rules," the Danish Liberal said in a speech in May. She also told EU legislators in April that consumers should expect the same level of market fairness no matter where in the EU they live.
A 2014 EC report backs up the case for reform. It found that while most NCAs now have the same working tools as the Commission, many still lack fundamental powers, like the right to inspect non-business premises or to search laptops or smart phones for evidence of a cartel. It also found wide divergences in how authorities calculate fines for companies found in breach of EU competition rules. There are also differences in levels of independence from their countries' political leaders, many want to see guaranteed by EU law.
During his time at the Hellenic Competition Commission, Komninos recalls an argument with a minister to whom he pointed out that the commission is independent, prompting the government official to ask where that was written in EU law. "He had a point," Komninos said. "There is no expressly stated principle of independence anywhere in EU law."
Political tinkering isn't limited to underfunded authorities in small EU countries.
This past March in Germany, the federal minister of economic affairs and energy granted conditional approval to a domestic supermarket merger, between Edeka Zentrale and Kaiser's Tengelmann, that the Monopolies Commission and the Bundeskartellamt had both nixed. After the minister allowed the deal on condition that 16,000 jobs at Kaiser's be preserved over the next five years, the Monopolies Commission head resigned in protest.
Critics argue that even if a well-regarded authority like the Bundeskartellamt can be overruled by national politicians, all the more reason to enshrine NCAs' independence in new EU legislation. "The Edeka/Tengelmann imbroglio shows that no NCA is free from political interference when national interests are perceived to be at risk," said Jose-Antonio de la Calle, managing partner at Madrid law firm DelaCalle Abogados. "That is why this issue of independence should be addressed by European legislation."
De la Calle would also like to see competition watchdogs selected on merit rather than political appointment as is the current practice in Spain. It created the CNMC National Markets and Competition Commission a few years ago by merging its predecessor agency with regulators for the telecoms, energy and audiovisual sectors.
"In Spain, the appointment process ... takes place behind closed doors," he said. "We need to have a credible and merit-based appointment system in Spain, and throughout Europe, to ensure that the national competition authority is independent and can carry out functions independently of political influence."
Sarunas Keserauskas, chairman of the Lithuanian Competition Council and a former adviser to the U.K.'s Office of Fair Trading, is in favor of going even further. He told EU lawmakers last month that the focus should be on "real" rather than just legal independence, with any future EU measures as concrete as possible.
Should the EC go the legislative route, it could potentially give NCAs similar independence guarantees as national regulators for deregulated sectors, suggests Giorgio Monti, a competition professor at the European University Institute in Florence, Italy.
"If you look at the regulatory framework for telecommunications and energy, the EU directives stipulate that national regulatory authorities must be independent," Monti said. "My feeling is the European Commission would like that definition of independence added to the legislation governing competition law."
He and others would also like to see better coordination between national watchdogs on antitrust cases with cross-border overlaps to avoid multiple probes and sanctions for the same alleged violation. That happened with the now infamous flour cartel, investigated and fined in at least four countries -- the Netherlands, Germany, Belgium and France. There have also been several national probes and decisions against Priceline (PCLN) Booking.com site, which the German Bundeskartellamt prohibited from using its "best price" clauses while authorities in Sweden, France and Italy accepted commitments that Booking.com has said it now applies across Europe.
"There are very few cross-border cases done by national competition authorities, but the ones that are done are not done well," lamented Monti. "Although the competition authorities talk to each other, it's not very transparent, and the existing mechanism for allocating cross-border cases do not seem to work well. There is a need for a framework where the authorities agree on who takes the lead on a case. That's one way to make it work."
Many also want to see better coordination on national leniency programs that reward companies that report cartels with full or partial immunity, to avoid situations where a company that's come forward in one jurisdiction gets punished in another. While some of that was addressed in the ECN's model leniency program of 2012, critics argue it doesn't go far enough.
"We don't want to have a global leniency program," said Komninos, "but business would prefer to have some hard-law rules on reconciling conflicts."
Any legislative reform would take years, but some see the discussion as a chance to finally craft a common and official vision of EU competition policy.
"There is not yet a common understanding of what is the real purpose of competition policy across the EU," said Cani Fernandez, head of the EU and competition law group at Cuatrecasas Conclaves Pereira in Madrid. "In some member states it's the protection of open market structures, for others the protection of innovation" or a vague notion about protecting jobs that can lead to blocking mergers. "We need a classic definition of competition enshrined in EU law that should have protecting consumers as the ultimate goal."