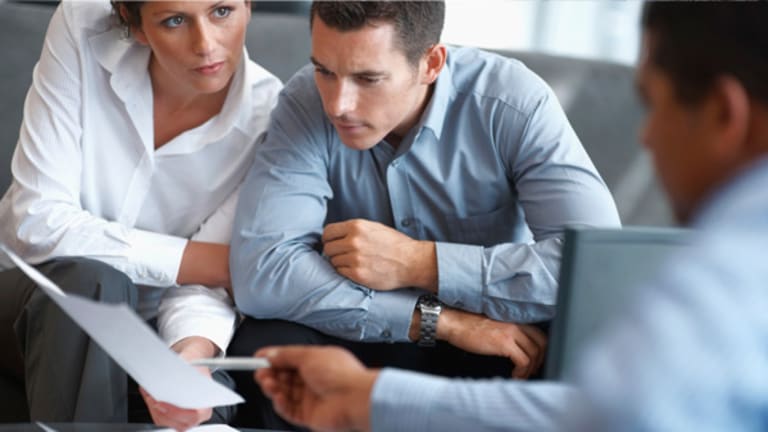 Euro Cup, Euro Crisis
Greece is a lost cause. Now it's Germany against Spain and Italy.
NEW YORK (TheStreet) -- I'm not one to draw metaphysical parallels between sports and sociopolitical events. But the latest results of the European Cup are just too surreal. Greece is out (and Portugal can be safely written off), and Germany, Spain and Italy fight it out . . . seriously?
Poor Germans, they seem destined to fight the rest of Europe, and occasionally the world.
German Chancellor Angela Merkel
As
I expected the day of Spanish bank bailout
, Greeks will ask for two years' extension in meeting the bailout conditions. Germans, for the
n
th time, refused.
It'd be a Black Swan if the European Union Summit on Thursday could produce anything meaningful; the infinitesimal chance has just been further diminished (ok, "higher order infinitesimal" for you math types) by the fact that the new Greek prime minister, Georgios Samaras, conveniently had a surgery that prevents him from attending, as noted in this
article from Reuters
. I don't expect the Greek delegate, led by the new foreign minister and the outgoing finance minister, to accomplish anything except timidly muttering the request and then quickly proceeding to get beaten up.
But Greece is so before semi-final; the market has moved on already. The 100-billion-euro rescue for Spanish banks lasted a few hours before the market saw through the utter meaninglessness of it. Now that Spanish officials have realized the market has realized the problem, they'll ask for not putting the bank rescue on the government books, which would put it on the European Financial Stability Facility's books, which would open a whole new can of political and credit-rating worms.
In the meanwhile, Italy's Monti
was quoted in the Wall Street Examiner
as saying Italy doesn't need a bailout, which of course means, just like Spain, they'll need one very soon.
The eurozone leaders just can't do anything right, can they? The problem, of course, is not that they are incompetent; I'm sure they're all very capable individuals. It's that the system is set up for failure -- no authority, no accountability, no responsibility.
And when it eventually fails, it'll go down in history textbooks as a purely manmade disaster. The solution has been there all along but they choose not to take it: come back to reality and break up the Euro.
Even if, against great odds, they announce some sort of banking or fiscal or even political union, such a manufactured social entity would not last unless some degree of homogeneity is achieved through a few generations' dictatorial rule. Germany, France, Northern Italy and southern Europe have had centuries of persistently different lifestyles, outlooks on life and levels of productivity. Unless and until they bridge such deep-rooted cultural gaps, a political union will not last, at least not within the democracy framework.
Dictatorship in the eurozone seems far-fetched today. But the obsession over the euro by eurozone leaders is already pretty scary; once you start on the slippery road of obsession, all of a sudden craziness becomes so reachable you won't even feel it. And that would be a far greater manmade disaster than the breakup of euro.
Effect on the Market
Given the potential for eternal drama in the eurozone, and the equally eternal ensuing disappointment and flip-flopping, the market is becoming tricky to trade except for the intraday timescale.
Particularly telling is last week's market reaction to the
FOMC
meeting Wednesday: while the FOMC decision was clearly disappointing given the nonsensical drumbeat of QE3, the market managed to pretend it was "net net" OK and then sold relentlessly Thursday.
If you had been short but covered in great disappointment in the lack of disappointment Wednesday, only to watch the crash with great agony on Thursday, take solace that you're far from alone. The takeaway may be that, if you carry an overnight position, looking beyond the night may no longer be enough; you may also have to look beyond the day, or a few, and raise your pain threshold. This is a tough strategy.
There is potential for big moves in either direction in all of the macro-ETFs for each of these:
Gold
(GLD) - Get SPDR Gold Shares Report
,
Spain
(EWP) - Get iShares MSCI Spain ETF Report
,
Italy
(EWI) - Get iShares MSCI Italy ETF Report
, the
U.S. Dollar
(UUP) - Get Invesco DB US Dollar Index Bullish Fund Report
, the
S&P 500 Index
(SPY) - Get SPDR S&P 500 ETF Trust Report
,the
euro
(FXE) - Get Invesco CurrencyShares Euro Trust Report
and
U.S. Treasuries
(TLT) - Get iShares 20+ Year Treasury Bond ETF Report
. So be careful making any directional bets you cannot get out of in a heartbeat.
In particular, gold continues to be a risk asset, as it has always been and will be until the dollar ceases to be the reserve currency. While volatility is already high by recent standards, I would not want to short volatility here.
You might as well go watch some world-class soccer.
This article is commentary by an independent contributor, separate from TheStreet's regular news coverage.
At the time of publication, the author was long UUP.