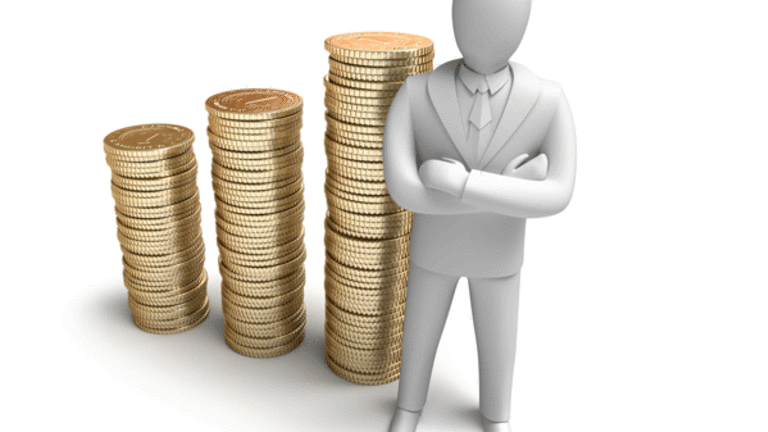 ETF Space Grows Far Beyond BRICs
The 'moving beyond BRICs to lesser-known countries' goal not yet up to par as latest ETF is not quite getting there.
NEW YORK (TheStreet) -- In the last few months ETF investors have learned a new emerging market term, beyond BRICs, which refers to the new wave of fairly broad emerging markets funds that eschew Brazil, Russia, India and China -- as the latest thinking is that the BRICs are now correlating too closely to developed markets which will result in less promising growth.
The increased correlation is one of the reasons that StateStreet just launched a third ETF to market SPDR EM Beyond BRIC ETF (EMBB)
The idea of moving beyond BRICs is to move to countries that are lesser known, as the BRICs were 10 years ago, to capture growth that hopefully equals the BRICs' performance from back then. For example the iShares MSCI Brazil ETF (EWZ) - Get iShares MSCI Brazil ETF Report
Both BBRC and EMFM capture that potential with their respective constituencies but the new SPDR fund is far less effective at going beyond the BRIC markets. The problem is: EMBB allocates 15% each to South Korea and Taiwan. Index provider FTSE considers South Korea to be a developed market and in recent years Emerging Global has excluded Taiwan from its funds because it does not consider Taiwan to be an emerging market.
The other countries in the fund generally make sense with South Africa at 14% of the fund, followed by Mexico at 13%, and Malaysia at 10%. Both BBRC and EMFM include some frontier market exposure but EMBB does not.
At the sector level, EMBB is heaviest in financials at 27%, followed by tech at 13% and materials at 10%. EMBB's literature notes that part of the theme is an emerging middle class in these countries, with newly earned discretionary income -- which is why the fund is slightly more exposed to the telecom, consumer staples and consumer discretionary sectors versus the MSCI Emerging Markets Index. EMBB allocates 9% to those three sectors which is indeed slightly more than the MSCI Emerging Markets Index which is of course tracked by the iShares MSCI Emerging Markets ETF (EEM) - Get iShares MSCI Emerging Markets ETF Report
Consumer demand and growth of discretionary spending have been major drivers at Emerging Global, and anyone attracted to the idea of investing in the emerging consumer should know that BBRC allocates 8% to discretionary, 12% to staples and 18% to telecom.
As I have mentioned in previous articles, the biggest fundamental risk factor for all three funds is their relatively large exposure to South Africa -- all three funds have a mid-teens weighting. Barron's reported that South Africa's budget deficit has grown to 6.8% of GDP while its currency is down 22% in 2013. The driver behind weak data has to do with overall weakness in the mining industry. South Africa, of course, supplies much of the world's gold and platinum. Both have been down a lot this year with limited prospects for a turnaround soon.
In thinking about the reasons to invest beyond the BRICs, where BBRC and EMFM offer exposure to less widely held and less widely followed markets, EMBB seems to just exclude the BRICs.