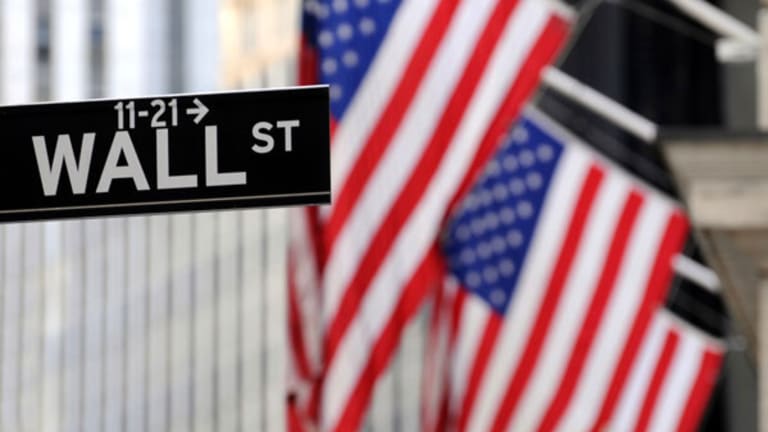 ETF Income Investing for 2014, Part 2: Dividend Equities
International dividend payers in particular haven't had the same huge move that domestic equities experienced in 2013, which makes them more attractive from a valuation standpoint.
International dividend payers in particular haven't had the same huge move that domestic equities experienced in 2013, which makes them more attractive from a valuation standpoint.
NEW YORK (FMD Capital Management) -- In the first article of my three-part series on 2014 ETF income investing, I touched on the opportunities and pitfalls for fixed-income in the New Year. I generally divide my strategic income portfolio into three sleeves that include bonds, dividend paying equities and alternative investments.
This piece will focus exclusively on my outlook for both domestic and international dividend-paying stocks over the next 12 months.
The search for yield would not be complete without including dividend-paying equities in a well-balanced income portfolio. I have always regarded stalwart dividend stocks as an opportunity for both capital appreciation and inflation protection. Historically, they have made an excellent companion to a fixed-income allocation as a way to balance volatility and enhance total return.
If 2013 taught us anything, it's that stocks can indefinitely climb a wall of worry despite a variety of factors that threaten to throw the economy off track. The SPDR S&P 500 ETF (SPY) - Get Report notched a total return of more than 30% last year and has now been above its 200-day average for more than 13 straight months. This resilience has brought on a level of complacency that may be tested in 2014 as the natural ebbs and flows of the market come into play. However, the one thing that I will always stress is that you should let the price action dictate your portfolio game plan.
Monitoring stocks in relation to their long-term moving averages is an easy way to check on the progress of the market and can serve as a guidepost for making changes to your equity holdings. Right now we are still in a long and intermediate term up-trend which is why I am recommending that you hold your equity positions and look to add on any short-term weakness
If we saw SPY fall convincingly below its 200-day moving average, I would begin to lighten up on equity exposure as a function of risk management. This would allow me to shift money back to cash, fixed-income or alternative investments in order to survey the field and re-deploy capital when the timing is right.

One of the areas I am specifically targeting for additional exposure in 2014 is international dividend-paying stocks. A bright spot for international stocks is that they haven't had the same huge move that domestic equities experienced in 2013, which makes them more attractive from a valuation standpoint. In addition, many foreign dividend-paying equities are offering much larger yields than their domestic counterparts. Both developed and emerging market countries underperformed the U.S. in 2013 and I believe that we could see a reversal of that trend this year.
The top exchange-traded fund on my radar in this space is the iShares International Select Dividend ETF (IDV) - Get Report. This ETF controls over $3 billion focused on approximately 100 companies of dividend-paying stocks in foreign developed countries. It currently has a 30-day SEC yield of 4.55%, which is over 50% higher than its domestic counterpart in the iShares Select Dividend ETF (DVY) - Get Report. The top three country allocations include Australia, the U.K. and France.
Another opportunity that warrants closer attention is in the technology sector. One of my favorite equity income ETFs to access this space is through the First Trust Nasdaq Technology Dividend Index (TDIV) - Get Report. I like this fund because it gives you exposure to a subset of technology stocks that are focused on returning value to shareholders through cash dividends.
Many of the underlying companies in TDIV are in a more mature phase of their business cycle, which allows them to distribute earnings while still seeking long-term growth. In addition, these companies have low debt ratios and offer exposure to businesses that aren't as susceptible to interest rate risk as utilities or telecommunication stocks. The current 30-day SEC yield of TDIV is 2.59% and distributions are paid on a quarterly basis.

One of the benefits of using an ETF to target your dividend equity exposure is that you are able to hone in on a specific segment of the market or customize your holdings based on your risk tolerance. More conservative investors that are concerned about deflation may want to opt for a low-volatility play such as the PowerShares U.S. Low Volatility Portfolio (SPLV) - Get Report. While this fund is not categorically implementing a dividend index, it is focused on sectors such as utilities and consumer staples that have historically been strong cash generators. The current yield on SPLV is 2.49% and its income is paid monthly, which can be an attractive feature.
Conclusions
While no one knows what the ultimate outcome for 2014 will be, I am optimistic the current rally will extend itself. There will most likely be some unexpected bumps along the way, but by using price to your advantage you can leg into some of these opportunities on a pullback to enhance your chances for success. Starting with small positions and averaging into them over time is also an effective strategy for increasing your equity exposure.
From a portfolio management standpoint, my personal preference is to pair equity income ETFs with strategic fixed-income holdings to offset volatility and enhance diversification. You can then expand and collapse your allocation sizes according to your risk tolerance and investment objectives.
If you currently have exposure to dividend paying stocks or ETFs, you should be doing a thorough analysis of their returns for 2013 to determine if they are the best fit moving into the new year. Consider pairing back underperforming positions and adding to areas that you feel will offer the best potential for additional gains.
Lastly, remember that hanging onto your gains and/or protecting capital is just as important as what you are invested in. Consider using a stop loss or other risk management plan to reduce the chances of a severe decline. ETFs allow you to set automatic stop losses with your broker so that you have a cut bait point that will get you out of a position at a pre-determined level.
I wish you good health and much wealth in 2014!
At the time of publication the author had a position in IDV, DVY, and TDIV.
This article represents the opinion of a contributor and not necessarily that of TheStreet or its editorial staff.
David Fabian is a managing partner at FMD Capital Management, a fee-only registered investment advisory firm specializing in exchange-traded funds. He has years of experience constructing actively managed growth and income portfolios using ETFs. David regularly contributes his views on wealth management in his company blog, podcasts and special reports. Visit
to learn more.