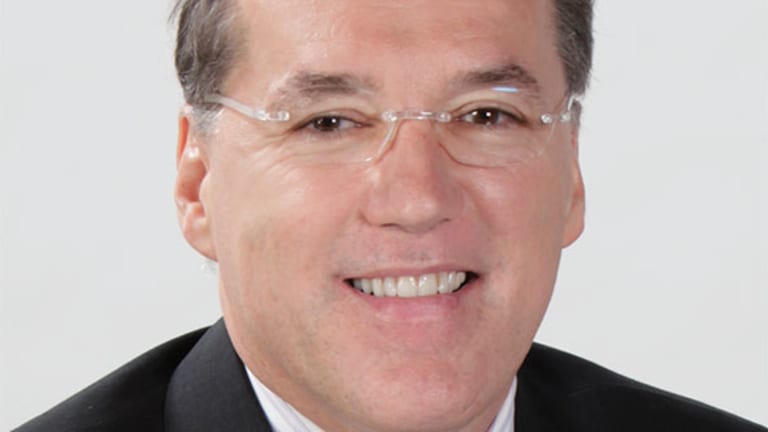 ETF Boss Says Investors Don't Get Airline Industry Shift, Blames Buffett
Airline shares are outperforming the market since the April launch of the Global Jets ETF, but the fund's founder ascribes investor wariness to Warren Buffett's famous warning on airline investing.
Airline shares are outperforming the market this year, but the founder of the Global Jets ETF (JETS) - Get U.S. Global Jets ETF Report said it's a challenge to stimulate investor awareness.
The Global Jets exchange-traded fund, which started April 30, has accumulated just $51 million in assets.
The fund is up 6% since its April 30 inception, while the S&P 500 is down about 3% during the same time period.
Global Jets ETF started just in time for the collapse in May of U.S. airline shares, and ended the first month down 6%. But the industry has rebounded.
Frank Holmes, CEO of San Antonio-based US Global Investors and a portfolio co-manager for the Jets fund, said investors are just starting to realize that the airline industry produces $5 billion of free cash flow per quarter.
Mounting investor awareness of airline performance means "this is easily a $300 million fund by the end of 2016," he said.
"You look at the free cash flow and the multiples you pay and it's the least expensive industry in the market," he said. Additionally, for the S&P 500 stocks, the average dividend yield increase is 14%, but for airlines it is 98%.
"The big difference is that the stewards of capital are very different" from airline industry chief executives of the past, he said. "They are buying back stock, raising dividends, upgrading the stocks. The CEOs of American (AAL) - Get American Airlines Group, Inc. Report and Allegiant say 'don't pay me in cash, pay me in stock.' So the rising dividends benefit them."
Also, Holmes noted, American is unhedged, so falling fuel prices mean "they should have stellar results this quarter." But so far, the Jets fund has not benefited from the performance of American, its second-largest holding, which is down 19% year to date.
Holmes' favorite airline is Alaska (ALK) - Get Alaska Air Group, Inc. Report . "Their numbers are good, they have a very modest hedge book, they have a high return on invested capital" and, importantly, Alaska flies between San Antonio and Seattle, which enables Holmes to get to Vancouver, where he can research the energy investments in his resource fund.
He anticipated that oil prices will rise to between $50 and $60 a barrel by the end of 2016 because "U.S. production will decline, supply and demand will balance" and China will be more stable. A negative for oil prices, however, will be more supply from Iran.
Holmes is not so happy about United (UAL) - Get United Airlines Holdings, Inc. Report . "They have management issues and union problems" and the 2010 merger with Continental diminished the level of service that Continental had provided, he said, adding, "I think United has issues to resolve, but once they resolve them it will show up quickly."
About 80% of Global Jets ETF assets are invested in U.S. airlines. The fund is reconstituted quarterly, with the big four airlines each receiving a 12% weighting. Currently, Southwest is the largest holding with about 13% of assets, while American, Delta and United each account for about 12% of assets.
In addressing investors, Holmes said his biggest problem is that Warren Buffett has famously decried airline investing. Buffett has said repeatedly that a 1989 investment in US Airways was the worst he ever made -- even though former US Airways CEO Ed Colodny said, in an interview for my book "American Airlines, US Airways and the Creation of the World's Largest Airline," that Buffett got all of his principal back and also collected dividends.
Nevertheless, Holmes said, Buffett's comments pose an impediment. "We will get a re-rating as people get away from 'Buffetitis,'" he said "Money will start to flow."
This article is commentary by an independent contributor. At the time of publication, the author held no positions in the stocks mentioned.