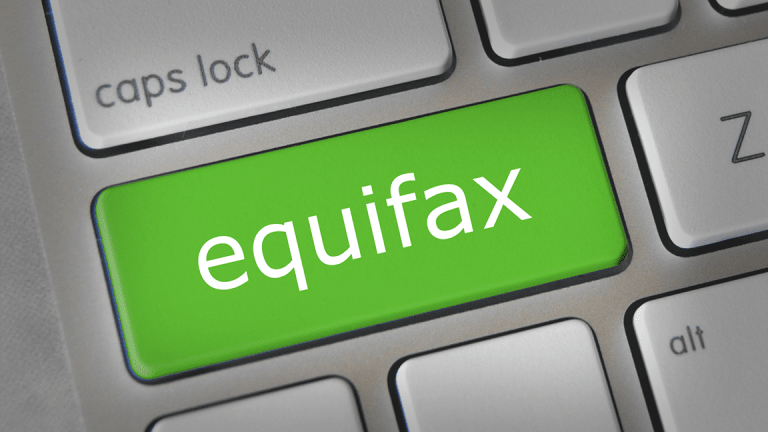 Equifax CEO Should Have Been Shown the Door Way Earlier -- Here's Why He Wasn't
Equifax CEO Rick Smith will retire following a massive data breach. His departure raises one question instantly: What took so long?
What took so long?
Equifax Inc. (EFX) Chairman and CEO Richard Smith will retire Tuesday following a data breach that compromised information about 143 million of the credit reporting firm's customers, CNBC reported.
Smith's tenure will end Tuesday, Sept. 26, when board member Mark Fielder will become non-executive chairman and Paulino do Rego Barros, who is currently president of Equifax's Asia Pacific region, will take over as interim CEO.
The data breach is under investigation by the Department of Justice in Atlanta and the Federal Trade Commission. Equifax's chief information officer and chief security officer both resigned earlier this month. Smith is set to testify before the Senate Banking Committee next month.
TheStreet takes a look back to our recent look at the company's board composition, which may have been a barrier to Smith departing. TheStreet used its relationship management platform Boardex for the study.
About That Equifax Board...
Smith has benefited during his tenure from a long relationship with the majority of the company's independent directors. The long relationship raises the question of whether the board was providing the right checks and balances on Smith and his executive team.
Smith has served as chairman and CEO for nearly twelve years. He's also a member of the advisory board of venture capital-backed DocuSign Inc., valued at $3 billion in its last fundraising round, according to BoardEx.
Equifax's board, excluding Smith, has an average tenure of 9.2 years, above the average director tenure of 8.7 years. Seven of Equifax's ten independent directors have exceeded that average tenure. The director with the longest tenure is Phil Humann, who's served on Equifax's board since 1992. Humann, a former CEO of SunTrust Banks Inc. (STI) , has had similarly long experience on the boards of Coca-Cola European Partners plc (CCE) and Haverty Furniture Cos. Inc. (HVT) .
The newest additions to Equifax's board are Elane Stock and Tom Hough, both of whom have served less than a year. Stock, a Kimberly Clark Corp. (KMB) veteran, also sits on the board of Yum Brands Inc. (YUM) , the parent of KFC, Pizza Hut and Taco Bell. Hough, former Americas vice chair of Ernst & Young, also sits on the board of privately held Publix Super Markets Inc.
Hough and Stock both sit on the company's technology committee, which may be responsible for cybersecurity. The committee is chaired by John McKinley Jr., a former chief technology officer at Twenty-First Century Fox Inc. (FOXA) and Time Warner Inc. (TWX) . Also on the technology committee are former Citrix Systems Inc. (CTXS) CEO Mark Templeton and former telecom executive Mark Feidler (and new non-executive chairman).
According to Securities and Exchange Commission filings, all the directors on the technology committee except Hough were paid over $238,000 as compensation for their service at Equifax in 2016. Smith's compensation that year of $14.9 million represents a 15.5% raise from his compensation the prior year.
Until now, shareholders mostly haven't suffered from the over-tenured board. Equifax stock's three-year compound annual growth rate of 6.1% trails the S&P 500's 7.7%, but the stock's compound performance has exceeded the S&P's over the past five, 10, 20 and 30 year periods, according to FactSet data.
Equifax's management has also come under fire, with its chief information officer and chief security officer both "retiring" on Sept. 15. New interim CIO Mark Rohrwasser only joined Equifax last year, when he began to lead the company's international IT operations. Russ Ayres, vice president of Equifax's IT organization, will be interim chief security officer and will report to Rohrwasser.
In addition, three executives, including CFO John Gamble, sold stock worth almost $1.8 million a few days after the company discovered the breach in July and six weeks before the breach was disclosed. Equifax said those executives were not unaware of the breach at the time of the stock sales.
More of What's Trending on TheStreet: