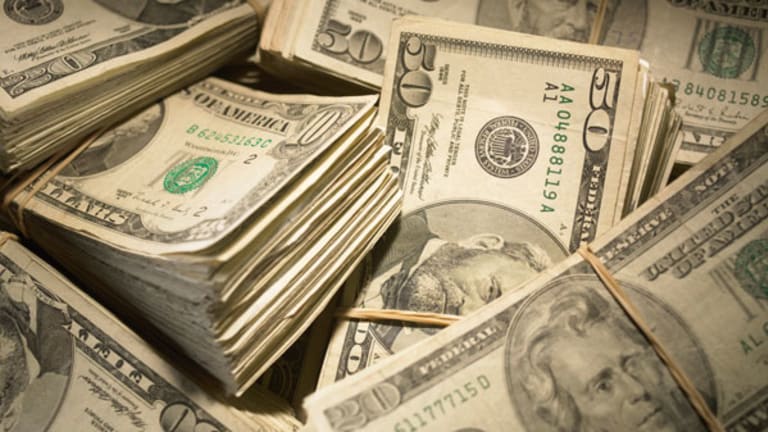 EPR More Than Entertaining; New Monthly Dividend
EPR owns more than just movie theaters now. And it is starting to pay a monthly dividend.
NEW YORK (TheStreet) -- EPR Properties (EPR) declared its first monthly cash dividend in mid-April, shifting to a monthly distribution format from a quarterly dividend. The dividend of 26.33 cents per share is payable May 15th to shareholders of record April 30.
Last October, the newly branded Triple-Net REIT changed its name from Entertainment Property Trust to EPR Properties to reflect its true identity. David Brain, chief executive of the Kansas City-based real estate investment trust, explained that the new name reflects the company's "ongoing strategic evolution" beyond simply entertainment holdings. "While our entertainment segment continues to be our largest and drives solid returns, we have also created a high-quality portfolio of education and recreation properties," he said.
Also see: No Fault Auto Insurance States Explore Reform >>
Most REIT investors know that there is a bigger Triple-Net REIT,
Realty Income
(The Monthly Dividend Company)
(O)
, that also pays a monthly dividend. Realty Income has assets of $8.77 billion, compared with EPR's $2.95 billion, but EPR is charting a similar growth path.
In 2012, EPR posted strong earnings and increased its funds from operations (FFO) estimate several times. Although smaller than its peers - Realty Income,
National Retail Properties
(NNN)
,
WP Carey
(WPC)
, and
American Realty Capital Properties
(ARCP)
, EPR, with a market cap of $2.6 billion, has executed well by increasing its portfolio, making transactions that have added to earnings and lowering its cost of capital.
As of Dec. 31, EPR owned 118 Entertainment Properties that account for around 72% of its overall revenue. The entertainment portfolio was 98% leased, and the megaplex theatre properties were 99% leased. The strong performance of these properties was driven by record box office revenue last year as revenue rose 6% nationwide and attendance rose over 4%.
Also see: How Connecticut Is Fighting for Small Business >>
Charter schools, which account for 14% of EPR's revenue, have become more attractive as enrollment has surged by double digits. A record 6,000 schools across the nation now serve more than 2.3 million students. As of December 31, EPR owned 42 charter schools with an investment of $42.6 million.
Other EPR properties include ski resorts, waterparks, golf complexes, and vineyards. These categories provide EPR with 14% of its total revenue and further diversify the company.
EPR's latest news - paying a monthly dividend - is tied to the company's strong cash flow. During 2012, EPR increased its dividend by over 7%. The company has said it will raise its dividend to an annual level of $3.16 per share, which will keep its payout level at about 80% of FFO per share. EPR is still trailing its peak dividend of $3.36 per share paid in 2008.
In the latest earnings call, Brain, the CEO, stated:
"EPR has always had a healthy institutional following and ownership, but less retail holdings than many comparable triple net REITs unless we think it's appropriate for the company and the full value of our shares. In light of that we are undertaking several initiatives to develop greater retail ownership including converting our dividend payment to a monthly structure which is something many retail income investors seek."
EPR shares closed Friday at $55.72 (52-week high was $56.60 on 4-25-13). The stock is fairly priced at a P/FFO of 14.3.
Also see: Manage Your Finances at Each Stage of Life >>
Source: FAST Graphs, SNL Financial, EPR Investor Presentation
At the time of publication the author held no positions in any of the stocks mentioned.
Follow @swan_investor
This article is commentary by an independent contributor, separate from TheStreet's regular news coverage.