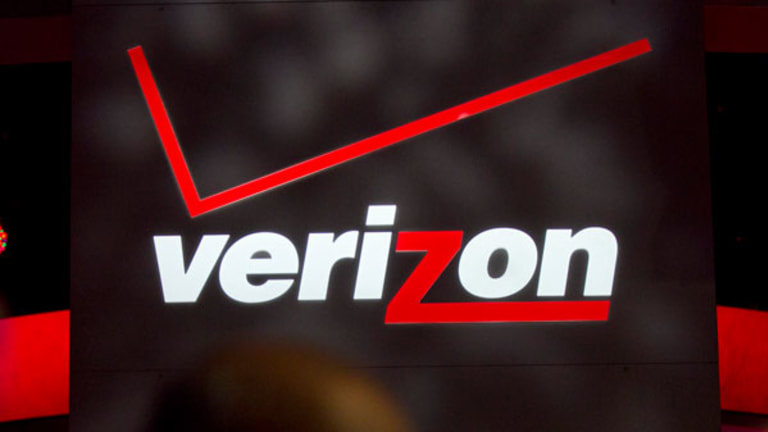 Enhancing Mobile Broadband Spectrum in Rural America
FCC should not limit AT&T, Verizon in spectrum auction -- companies that have actually announced plans to serve more of rural America -- in favor of companies like Sprint, T-Mobile with non-existent investment commitments.
NEW YORK (TheStreet) -- In the upcoming incentive auction for wireless spectrum, the Federal Communications Commission (FCC) seeks to advance widespread deployment of mobile broadband in rural America with the infusion of additional 600 MHz "low" band spectrum into the wireless market.
What's the best approach to achieving the goal of expanded rural service? Don't restrict the auction by cutting out companies that currently serve rural America and want to expand their presence there.
FCC Chairman Wheeler kicked off a lively debate on this issue in his recent blog post maintaining that:
"The low-band spectrum we will auction is particularly valuable because it has physical properties that increase the reach of mobile networks over long distances at far less cost than spectrum above 1GHz. Today, however, two national carriers control the vast majority of that low-band spectrum. This disparity makes it difficult for rural consumers to have access to the competition and choice that would be available if more wireless competitors also had access to low-band spectrum."
While no disagreement exists on the need for more spectrum and the policy goal of expanding mobile broadband availability in rural America, the realities of today's marketplace suggest an alternative view on the best way to bring affordable and ubiquitous mobile broadband services to more of America's heartland.
Sprint and T-Mobile contend that that the success of the spectrum auction depends on the FCC's ability to limit AT&T (T) - Get AT&T Inc. Report  and Verizon's (VZ) - Get Verizon Communications Inc. Report future spectrum purchases. Yet, neither Sprint (S) - Get SentinelOne, Inc. Class A Report nor T-Mobile (TMUS) - Get T-Mobile US, Inc. Report has publicly committed to use any additional spectrum to serve rural America. Instead, a recent study by Dr. Anna Maria Kovacs reveals that these wireless entities have informed Wall Street that they would limit high-speed wireless broadband coverage to a population of only 250 million. For America's rural consumers, their plan means far less broadband service coverage from Sprint and T-Mobile than what these companies offer to their existing voice service customers. In fact, it appears that their goal in utilizing new spectrum is to limit enhanced broadband service mainly to the nation's urban centers.
If satisfying Wall Street's demands for Sprint and T-Mobile to use newly acquired spectrum only to serve revenue-rich urban and suburban broadband customers is the nation's primary goal, the FCC may be on the right track. On the other hand, if expanding mobile broadband deployment to rural Americans everywhere, from the mountains of western Virginia to the open ranges of the West, best serves the public interest, the FCC may want to choose a different path.
Unlike Sprint and T-Mobile, AT&T and Verizon have stressed that they will use additional spectrum to serve a population of nearly 300,000,000, bringing advanced mobile broadband services to less densely populated areas. In fact, these companies already serve large portions of rural America directly (not just through partners), offering the same competitive nationwide pricing and calling plans that they offer in the suburbs or cities.
Excluding certain companies from the auction in an attempt to engineer greater "competition" isn't going to work. Modern broadband networks require significant capital investment to build out these new services to difficult-to-reach populations. The companies that are most likely to make that capital investment are the ones who currently serve rural America and have announced their intention to expand rural access with newly acquired spectrum.
Availability of high-speed mobile broadband depends on service providers that agree to actually deploy cell towers there -- something both Sprint and T-Mobile have failed to commit to doing in the future. They seem perfectly content to focus their core efforts on areas where revenue per square mile will be highest. The "back 40" of Manhattan contains a lot more people, after all, than the back 40 of a ranch in New Mexico or Montana.
While these two foreign-owned entities are free to advance their business interests in Washington and Wall Street corridors, America's rural customers depend on the FCC to separate fact from fiction and help deliver broadband to every corner of the nation.
Non-existent investment commitments and theories on managed competition are no basis to rig an auction. If we seek a real "pop" in high-speed mobile broadband use in rural America, let's look at the population each company has agreed to serve. Our spectrum policies shouldn't exclude from the auction the prospective bidders who have actually announced plans to serve more of America's heartland.
At the time of publication the author held no positions in any of the stocks mentioned.
This article represents the opinion of a contributor and not necessarily that of TheStreet or its editorial staff.
Rick Boucher was a rural member of the US House for 28 years, representing 28 counties in the western part of Virginia. He chaired the Energy and Commerce Committee's Subcommittee on Communications, Technology and the Internet. Today he is the honorary chairman of the Internet Innovation Alliance (IIA) and heads the government strategies practice at the law firm Sidley Austin. He is a frequent speaker at conferences where he stresses the unique aspects of providing telecommunications services in rural America.
Note: This guest article is not exclusive to TheStreet and was originally published on the IIA's website.