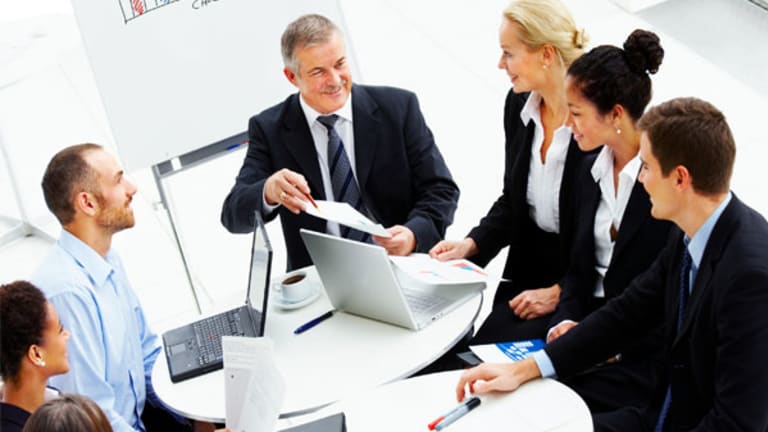 Engines of Growth: Little Small-Caps That Could
Small-cap stocks still offer opportunities for stable, long-term growth, even with the massive rallies seen last year.
Small-cap stocks still offer opportunities for stable, long-term growth, even with the massive rallies seen last year.
NEW YORK (BestCredit) -- Recent decisions at the Federal Reserve to phase out its quantitative easing stimulus programs have given markets an indication that the economy has stabilized and is ready to begin working on its own without external monetary support. These decisions at the U.S. central bank have been reaffirmed by an improving labor market and GDP growth rates that have risen to 3.2% in Q4 2013.  
This bodes well for 2014. 
It also creates an environment where investors can start to look beyond the safest stocks and sectors and instead start building exposure to areas that can generate longer-term growth. Generally speaking, investors will look to the Russell 2000I:RUT as a way of gauging the performance of small-caps in relation to their better-known (and more commonly traded) counterparts in the Dow Jones Industrials and the S&P 500.  
Small-Caps vs. Large-Caps
In 2013, the Russell 2000 gained more than 38%, once capital gains and dividends are counted. The S&P 500 generated roughly 32.5% during the same period, while the Dow Jones Industrials offered returns of under 30%.
Part of this difference can be explained by the fact that small-cap companies tend to generate most of their business domestically. In contrast, large-caps get a lot of their business overseas, and international stocks have trailed the U.S. in recent quarters. These trends suggest that small-caps continue to offer excellent opportunities for growth.
Let's look at two choices for investors looking to gain exposure to this type of asset. 
SoupMan: "More Soup for You!"
One well-positioned selection is SoupMan (OTC:SOUP), which is trading toward the bottom end of its 52-week range. SoupMan first gained major exposure in the "Soup Nazi" episode of Seinfeld.
The company has recently finalized some important deals with CCA Foods (CAW) - Get Report and Robert Azinian. SoupMan already has established outlet relationships with Whole Foods (WFM) and Wegman's, but these newer deals will allow SoupMan to expand its casino restaurants in both the U.S. and Canada.
SoupMan currently has a market cap of $19.4 million. The stock price is attractive, given the recent drop relative to historical averages. When we combine these weaker valuations along with the company's expansion plans, a strong case can be made for long-term buy positions in the stock.
Bullish on Matador
A solid small-cap choice in oil and gas exploration is Matador Resources ( (MTDR) - Get Report), which has nearly tripled in valuation in the last year.
Where SoupMan stock might look attractive to those looking for a good value relative to recent averages, Matador will appeal for investors looking for momentum-fueled stocks that have yet to reach a clear peak. Matador stock has made runs higher, charging forward with consistent cash flow and stable debt leveraging when compared its peers.
Future profit generation will depend heavily on productivity at the Eagle Ford shale site in Texas. Early reports have indicated strength, however, and the company's 2013 numbers for oil and gas production posted at high end of the company's initial projections.  
SoupMan and Matador offer sustainable growth in diverse sectors. They give investors an alternative to large-cap stocks that are starting to look vulnerable at elevated levels. Recent activity in the Russell 2000 suggests that small-cap stocks may continue to outperform, especially if domestic growth rates hold at their relatively strong levels.
It makes sense to gain at least some exposure to this asset class. I'm bullish on SoupMan and Matador.  
At the time of publication, the author held no positions in any of the stocks mentioned.
This article represents the opinion of a contributor and not necessarily that of TheStreet or its editorial staff.
Sam Kikla is the founder of
, which offers the latest information in consumer trends, debt management and labor markets as they relate to the broader market environment. Focus is placed on investment decisions that are affected by consumer trends, and credit markets are addressed from the long-term perspective, with most of the attention paid to macro events influencing multi-year market positions.