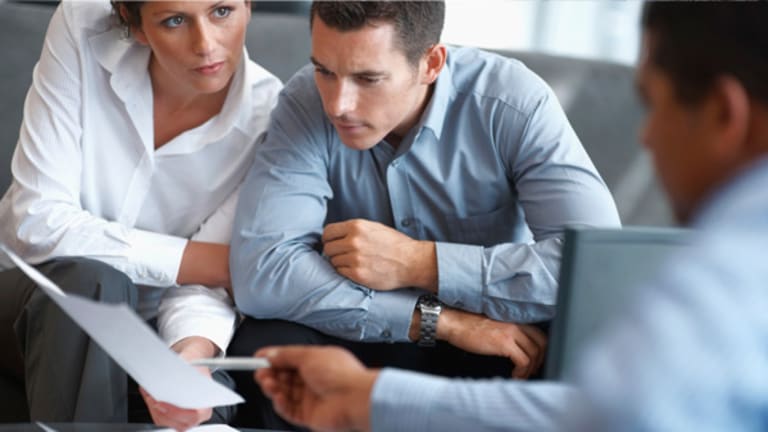 The following commentary comes from an independent investor or market observer as part of TheStreet's guest contributor program, which is separate from the company's news coverage.
NEW YORK (
) -- With dismal job growth numbers released last week by the Bureau of Labor Statistics, experts are wondering whether the
ending of the Federal Reserve's policy of quantitative easing
(often referred to as QE2) will damage the economy.
There are two problems with this theory: first, QE2 is not fully ending at the end of this month; and second, market rises and falls are based on consumer and investor sentiment versus one solitary action.
In Chairman Bernanke's first press conference, he stated that the ending of QE2 will not reverse past Treasury purchases and, as securities mature, money already injected into the economy will be reinvested as needed to maintain the Fed's mandates "to foster maximum employment and stable prices." He stressed that brand new purchases won't be made, and there would not be a policy tightening until reinvestment ends.
However, the economic implications of the stated end date of QE2 are less about whether or not policy tightens and more about consumer and investor sentiment. Why else would Bernanke, after a decades-long history of Federal Reserve chairs avoiding public statements, explain the quantitative easing program himself? In this age of seemingly limitless sources and interpretations of information, he believed it was the best course of action for influencing public sentiment positively.
Despite Bernanke's efforts, Wharton Finance Professor Dick Marston says, "many in the market fail to understand Bernanke's point about there being no reversal in purchases of Treasuries."
"In reality," says Marston," if people in the market believe the end of QE2 will stop the financial stimulus, then market sentiment might turn negative."
Coupling misunderstanding of Federal Reserve policy changes with unexpectedly disappointing job growth numbers can raise panic among investors and consumers as to the state of the economy. Job growth in May was less than a quarter of April's numbers for nonfarm employees. On Friday, the Dow Jones Industrial Average took a small plunge, while it rose the last week of April following Fed Chair Bernanke's press conference when the slow job growth issue wasn't as prominent.
Bernanke didn't expect a drop in stock prices in the market after his speech because the portfolio size for the Federal Reserve remains unchanged. He said "policy steps which are well anticipated by the market would have relatively small effects because whatever effects you're going to have would have already been capitalized in the financial markets."
However, markets react based on uncertainty, such as
. Watch for effects on consumer and investor sentiment based on future job numbers; fears of reduced U.S. credit ratings, uncertainty surrounding the new health care plan, entitlement program changes; gas price fluctuations, and the financial regulations resulting from the Dodd-Frank Wall Street Reform and Consumer Protection Act.
The more notice given on major economic change, the better the environment for positive consumer and investor sentiment.
"Nonetheless, I don't see any particular reason for the economic recovery to falter," says Marston. "It's a slow recovery, but I expect it to continue."