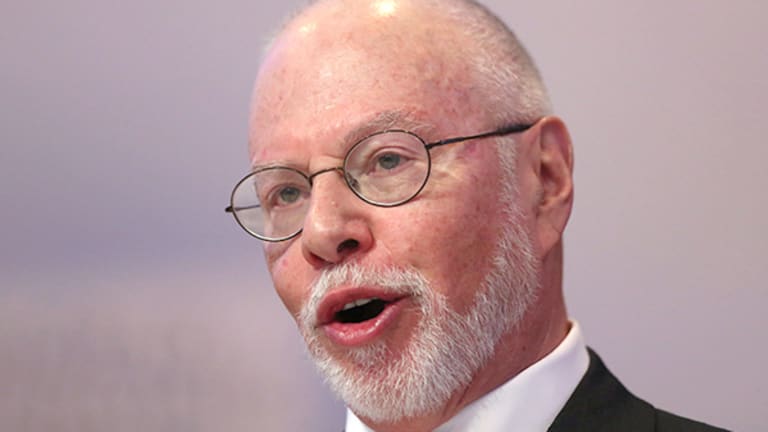 Elliott Notches Win at Advisory Board, Monitors Progress with NRG - ICYMI
Here's what you need to know now for Tuesday, August 29.
Few things are as oblivious to natural disasters and geopolitical turmoil than hedge funds. Whether it's the reliance on black-box trading and quant machinations or event-driven value hunting, there always seems to be an angle there that a hedgie can exploit to make a few bucks.
Tuesday proved no different as one of the most activist hedge funds of 2017, Paul Singer's Elliott Management Corp., marked several victories as its efforts to enact change at various companies continued.
Following a campaign by Elliott, Advisory Board Co. (ABCO)  announced Tuesday that it will split the company and sell the parts to two different buyers. The healthcare technology and consulting firm said it will sell its education business, including Royall & Co. for $1.55 billion to Vista Equity Partners. Following closing of the education transaction, Advisory Board's healthcare business will merge with UnitedHealth Group's (UNH) - Get Free Report  Optum subsidiary, which offers pharmacy benefit management and healthcare analytics.
At the same time, Elliott is also monitoring its investment in NRG Energy Inc. (NRG) - Get Free Report  , the utility that shot up over 40% after the fund managed to get representatives on the board and enact a cost-cutting strategy. But the insurgent manager will be watching carefully, according to TheStreet's Ron Orol, and because of that you should too.
Not to be outdone, if United Technologies Corp. (UTX) - Get Free Report  is able to close a deal to buy fellow aircraft parts maker Rockwell Collins Inc. (COL)  for more than $20 billion, a tie-up could also be a win for Third Point LLC's Dan Loeb, who is thought to be the shareholder behind the scenes pushing for the tie-up.
This is an excerpt from "In Case You Missed It," a daily newsletter brought to you by TheStreet. Sign up here.

Photo of the day: Improvements in cancer treatment
Gilead Sciences Inc. (GILD) - Get Free Report acquisition of Kite Pharma Inc. (KITE) , has sent waves through the pharma industry, where immunocology drugs, or cancer treatments, remain a hot area. The deal puts the spotlight on other companies involved in developing these therapies, including Juno Therapeutics Inc. (JUNO) , Bellicum Pharmaceuticals Inc. (BLCM) - Get Free Report and bluebird bio Inc. (BLUE) - Get Free Report , among others, as potential takeout targets. The deal also puts a spotlight on how far humanity has come in treating cancer but also how far we have to go in curing the disease. Above is a demonstration given at the Cedars of Lebanon Hospital in Los Angeles circa 1955. The use of radioactive cobalt used to "bomb" cancer is shown with the procedure of treating a cancerous tumor with a "cobalt bomb."
Read more from "In Case You Missed It." Sign up here.
More of What's Trending on TheStreet:
Domino's and Ford Join Forces to 'Kill' the Pizza Delivery Boy