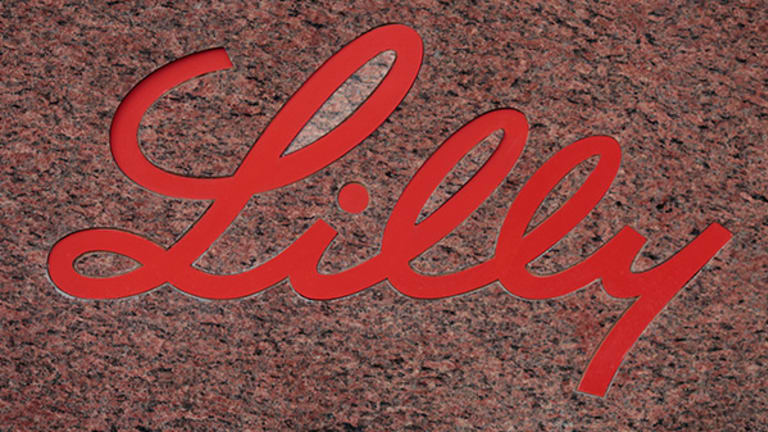 Eli Lilly Names its Next CEO
The pharmaceutical giant tapped a 20-year company veteran to succeed John Lechleiter, who will retire as president and CEO at yearend.
Eli Lilly (LLY) - Get Report on Wednesday tapped David A. Ricks to be its next CEO effective Jan. 1. Ricks will succeed John Lechleiter, who has led the pharmaceutical giant for eight years and will retire as president and CEO at yearend.
"As Lilly transitions from our recent challenging period of patent expirations to a new era of growth, it is the logical time for a transition in company leadership," Lechleiter said in a statement. "Dave Ricks is a capable, decisive and energetic leader who is very well prepared to succeed me as CEO." 
News of the leadership transition came a day after Eli Lilly reported second quarter results. The company posted earnings of 86 cents per share, in line with analysts' estimates, on a 9% increase in revenue, to $5.4 billion, which beat their estimates of $5.15 billion.
Lechleiter has led Indianapolis-headquartered Eli Lilly as CEO since April 2008 and served as chairman since January 2009. He will serve as non-executive chairman until his departure from the board on May 31, 2017. 
Ricks, who will join the board in January, will become chairman in June.
Ricks is senior vice president at Eli Lilly and president of Lilly Bio-Medicines, which includes the therapeutic areas of Alzheimer's disease, urology, immunology, musculoskeletal disease, and pain, as well as the company's global marketing function. He has served in that role since January 2012.
Eli Lilly will name Ricks' successor at Lilly Bio-Medicines at a later date.
Ricks joined Eli Lilly in 1996 as a business development associate. He held management posts in U.S. marketing and sales, then moved to Lilly Canada, where he served as director of pharmaceutical marketing, national sales director and general manager. He later was named Lilly China's president and general manager and in 2009 became president of Lilly USA.
 "Lilly has the right strategy," Ricks said in a statement on Wednesday. "We've built a strong pipeline and have a promising portfolio of recently approved new medicines.  Navigating major patent expirations in recent years, we've sharpened our focus and improved our vigilance and agility.
"Now, we must realize our growth potential in an increasingly challenging global marketplace," Ricks added.
Shares of Eli Lilly were trading at $83.12 on Wednesday morning, up 1.25%.