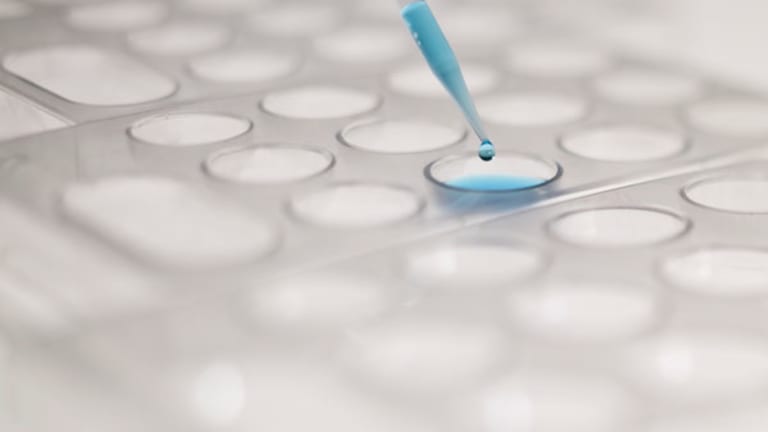 Edwards Lifesciences Is Getting Healthier
Thanks to a stronger fourth quarter, $80 to $82 a share is an attainable goal on the basis of domestic and international market share growth.
NEW YORK (TheStreet) -- Back in November, I wrote about Edwards Lifesciences (EW) - Get Free Report and was subsequently ridiculed for rushing to its defense following the stock's 40% decline. I was told the stock was a falling knife.
That has changed in a big way. Edwards' stock is up 3.2% for the year to date after its Wednesday close of $67.85. The Standard & Poor's 500, by comparison, is down 0.2% for the same period.
Back in November, when management guided lower than the Street expected, investors ignored the company's strong third quarter. I didn't think the future growth rate of the transcatheter valves industry was as bad as management made it out to be. I thought Edward was being careful not set itself up for failure.
Since November article and the 40% pullback, Edwards shares are trading 12% higher. The Street has realized Edwards' competitive position against rivals such as Medtronic (MDT) - Get Free Report is not as bad as initially perceived. If fourth-quarter results serve as indication, it's only a matter of time before investors recover the balance of its third quarter's 28% decline.
[Read: Move To Ireland Could Boost Questcor's M&A]
Fourth-quarter revenue, reported earlier this month, was up more than 5% year over year to $536 million. Underlying growth was even more impressive at 10%, when adjusting for currency fluctuations. Full-year revenue jumped close to 8% to $2.05 billion and underlying growth was up 11%, beating Street estimates.
The strong revenue results are due to several new product launches and the company's advancements in clinical data. These achievements negated prior fears about the company's future growth potential and management's ability stunt competitive pressures.

Despite these results, I'm hearing about how Edwards is "struggling to meet expectations." Let's recall that its growth in the U.S. is jumping 9.6% year over year. What's more, in overseas markets like Europe, Edward posted 14% revenue growth, culminating in an 11% year-over-year jump in international sales. I'm not sure what else the company could have done.
If Boston Scientific (BSX) - Get Free Report and Covidien (COV) are still applying pressure on Edwards transcatheter valves business, this certainly wasn't reflected in the fourth-quarter earnings. Transcatheter valve revenue was up 22%.
[Read: Wacky Tax Deductions]
Equally impressive was the 5% growth the company showed outside of the transcathether business. There were complaints that the company was not as diversified as it should be. But the 5% increase, which came in higher than expected, shows the company is making progress.
In terms of operations, Edwards posted full-year adjusted earnings of $3.44 per share, which soared more than 38% year over year, beating Street estimates by a meaningful margin.
You can argue that the share count reduction contributed to this. But that's also been the case for several med-tech players. Not many have been criticized to the extent of Edwards.
It still seems some are unwilling to accept that they were wrong about the November quarter. I won't deny that Edwards still has room for improvement. For instance, revenue is the Sapien business has flat-lined. The company has been unable to meet its own guidance in that area.
But given the strength of the transcatheter side and seeing how well the company is performing both in the U.S. and internationally, I'm willing to look beyond this deficit. To do anything but appreciate the progress this company is making is to nitpick.
All told, I still like this stock. It remains to be seen if shares will recover to its 52-week high of $90, but it doesn't have to get there. With the stock trading at around $70, $80 to $82a share is an attainable goal on the basis of domestic and international market share growth.
At the time of publication the author had no position in any of the stocks mentioned.
This article represents the opinion of a contributor and not necessarily that of TheStreet or its editorial staff.