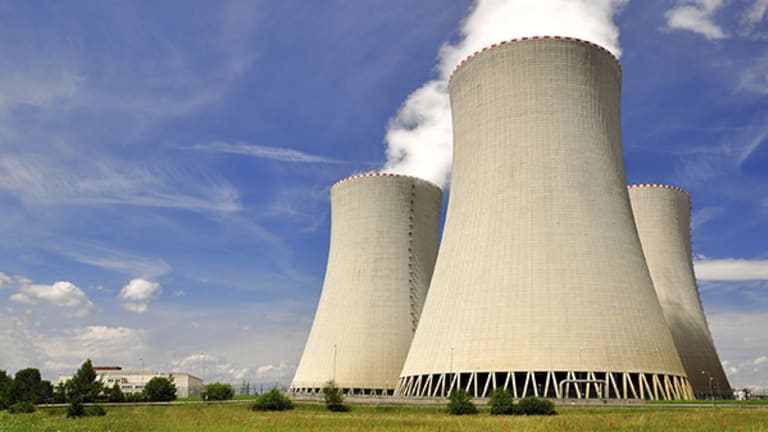 EDF Beats Expectations as U.K. Delays Nuclear Reactor Decision
The U.K. government will make a decision on the Hinkley Point C project by fall.
French utility company EDF (ECIFY) booked better-than-expected first-half profit hours after the U.K. government delayed its approval for the French state-backed power group to proceed with a nuclear power plant construction in Britain.
In the first half of 2016, the Paris-based company booked €2.97 billion ($3.3 billion) in net profit adjusting for non-recurring items, exceeding analyst expectations of around €2.22 billion according to a Bloomberg survey, and advancing 1.4% year on year. The company extended the depreciation period of some of its nuclear reactors, which helped cut back depreciation charges. 
On Thursday, EDF's board of directors made its final investment decision to build two nuclear reactors with a life time of over 60 years at Hinkley Point in England. The company said the £18 billion ($23.7 billion) project is aimed at strengthening the company's presence in Britain where it already has 15 nuclear reactors and is the largest supplier by volume. However, just hours after the company gave the green light for the project, the U.K. government said it would review the project and make a decision by early fall.
EDF shares jumped in the morning, and recently traded up 9.3% at €12.02.
Part of the market reaction may be echoing a sentiment of one board member who quit ahead of the vote saying that the project was risky. Of the £18 billion, £12 billion is to be financed by EDF and the remaining £6 billion by China General Nuclear Power Group.
The U.K. government's last minute decision for a new review appears widely unexpected as officials of China General Nuclear Power, who is set to fund for a third of the project, are apparently in the U.K. to sign the deal. The official line that CGN is taking, for now at least, is that it remains committed to the project.
Jefferies analysts said that while the U.K. government's announcement has added uncertainty, they also doubt the benefit of the Hinkley Point C project to EDF.
"We do find it difficult to argue that a complex project like HPC which would not provide any cash flow for 10 years would benefit minority shareholders," wrote Jefferies analysts.
In the first half, EDF also saw sales drop 5.7% to €36.7 billion and Ebitda decline 2.2% to €8.9 billion. The company said declines in Ebitda were due to challenging market conditions in France and the U.K., but that they were partially offset by decreases in fuel costs in France and good performance of nuclear fleets in the U.K.