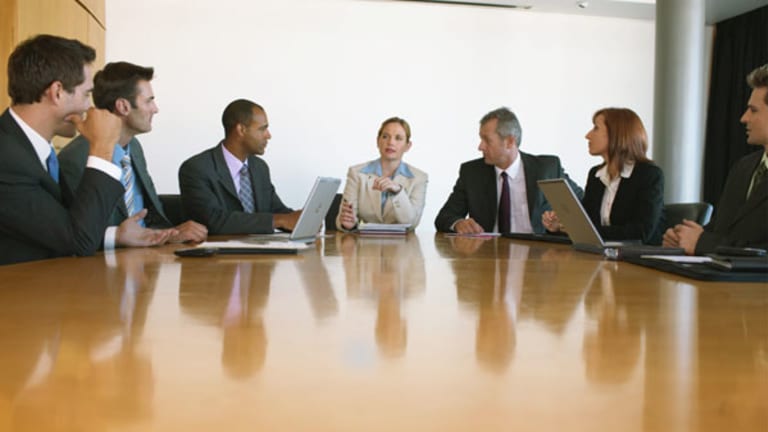 ECB Actions: More Than Meets the Eye
Bond repurchases are not necessarily off the table.
Bond repurchases are not necessarily off the table.
The following commentary comes from an independent investor or market observer as part of TheStreet's guest contributor program, which is separate from the company's news coverage.
NEW YORK (
) -- In today's press conference, the new European Central Bank (ECB) president,
Mario Draghi made it clear that he understands what the ECB can do to affect monetary policy, he understands what political leaders must do to deliver fiscal stability, and he understands that Europe's growth prospects have been lowered for 2012 and the ECB must take on non-standard measures to limit the damage.
In addition to lowering the key ECB lending rates by a quarter point, Draghi announced several non-standard measures to facilitate lending and liquidity. This includes extending the lending duration of longer term refinance options (LTRO) to 36 months. Twenty-four months had been anticipated. Among other things, in the first quarter of 2012, $230 billion of bonds are coming to maturity and this measure will facilitate refinancing.
Also announced were lowering the eligibility of what constitutes loan collateral and reducing reserve requirements from 2% to 1%.
When asked if the ECB would be engaging in large-scale government bond purchases, his answer was a simple no. And it will remain no. By treaty the ECB is prohibited from financing government operations.
It was, however, made clear that the ECB can act as an agent for the European Financial Stability Facility (EFSF) in any bond purchasing operations. So while bond repurchases are necessarily off the table for the ECB, they are not off the table as a means to deliver eurozone stability.
Similar to Bernanke at former press conferences, Draghi made it clear that the ECB's monetary tools can only do so much. The other side of the equation is what can and must be done with fiscal policy by the EU member nations. For Europe, this may actually be a simpler process than in gridlocked Washington. A fiscal compact by EU member nations is currently under negotiation. Included are new obligatory policies on debt and deficit levels, mechanisms to stabilize the eurozone bailout fund and structural reforms that will deliver labor market flexibility and permit EU members to increase their export competitiveness.
On the breakup of the EU, Draghi said, "breakup is quite far fetched." With the new non-standard measures that are designed to keep credit flowing and presumably an inside track on the negotiations for the new fiscal compact, there is some reason to be cautiously optimistic that Europe does finally understand the nature of their financial crisis.