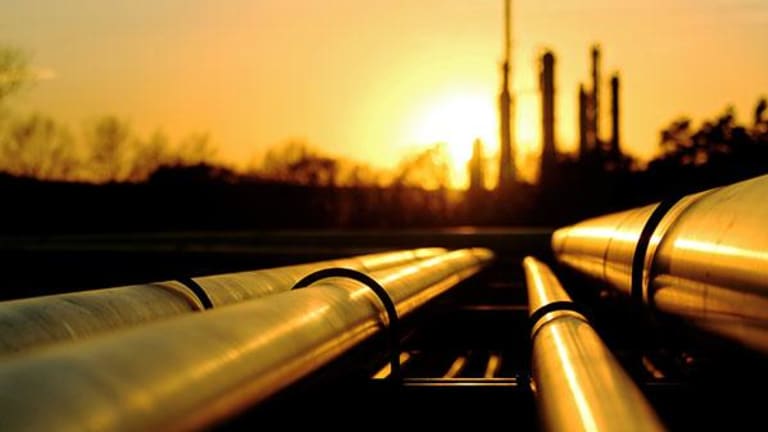 DTE Energy Could See Further Upside With Added Southwestern Rigs
An uptick in natural gas production in the Appalachian Basin should benefit DTE's earnings and management thinks Nexus is ahead of the pack of upcoming greenfield pipelines in the region.
DTE Energy (DTE) - Get DTE Energy Company Report had a strong second quarter, largely thanks to warmer weather in May and July, as it posted adjusted earnings of 98 cents per share, well over the Street's consensus estimate of 89 cents. 
With the sound results, DTE revised its guidance for 2016 operating earnings per share to between $4.91 and $5.19 from between $4.80 and $5.05. Moreover, it alluded to the possibility for further upside on its conference call with analysts Tuesday morning.
The upside potential comes from two rigs that will be added by natural gas producer Southwestern Energy (SWN) - Get Southwestern Energy Company Report in the Utica Shale region in which DTE serves. Southwestern told investors last week that it would add 5 rigs in the second half of the year, far outpacing analysts expectations.
"If you follow SWN's calls, they're now back drilling again. They've been completing DUCs, and they continue that but will be drilling again in our region," "So that has potential to help with some strength to the balance of the year, but it particularly sets up well for next year," CEO Gerry Anderson said on the call.
DTE's management team acknowledged that the revised guidance currently does not include potential upside from a ramp up in activity out of Southwestern, but said on Tuesday's call that if the two rigs are used to drill new wells as well as complete the drilled but uncompleted wells, or DUCs, it will represent a promising opportunity for the Detroit utility company. 
Before learning of the ripple effects from increased natural gas production, however, analysts, as expected, were squarely focused on the direction of DTE's Nexus pipeline project, which will have a capacity of 1.5 billion cubic feet of natural gas equivalent, or BCFE, per day and will transport gas from from the Appalachian Basin to Michigan and Ontario, Canada, and to Chicago and Wisconsin via its connection with the company's Vector pipeline. 
DTE said Tuesday morning that the Nexus project remains on schedule and has garnered much support from several state agencies even as many pipeline projects set to serve the Utica Shale region are struggling with major opposition and delays.
Management further said it anticipates Nexus could be among the first greenfield pipelines to come to market in the region. DTE's pipeline is on track to be in service by the fourth quarter of 2017.
Analysts wondered if DTE was planning a quick upgrade to 2 BCFE for the pipeline, but management cautioned that it is first concerned with getting the pipeline online at its intended capacity, though it expects it will quickly move to 1 3/4 BCFE per day after the pipeline is built. DTE said it will require some compression adjustment on the 36 inch pipe to increase it's capacity to 2 BFCE per day.
In other news from the call, DTE reiterated its plan to convert 8 more coal-fired plants to a mix of natural gas and renewable energy by 2030, which it said would effectively cut its carbon dioxide emissions by 40%.