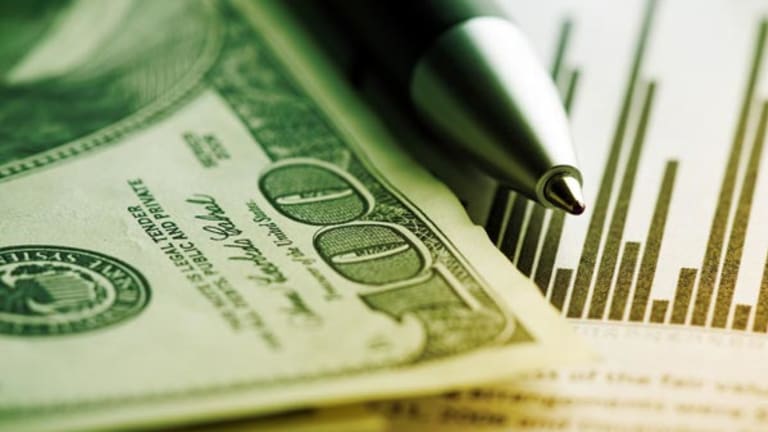 Dry-Bulk Rates Will Rise, Poll Says
Readers of <I>TheStreet</I> are bullish on dry-bulk shipping rates early in 2010.
NEW YORK (TheStreet) -- Capesize ships -- the type of dry bulk carrier so-called because their sheer enormity forces them, too big for any canal's locks, to circumnavigate the Capes Horn and of Good Hope -- are the most lucrative vessels plying the seas.
That's because they're mostly used to haul iron ore. And most of the world's iron ore these days heads to the ports of China, where the steel industry has rampaged, reaching all-time record levels (for China and possibly for the human race) in December. The nation's mills and blast furnaces consumed more iron ore that month than they ever had in any other four-month period: Some 62.2 million tons.
Each and every hunk of that ore came into the country on board a dry-bulk ship.
Each and every hunk of that ore contributed to the leverage that ship owners and their fast-talking chartering agents used to extract higher rates from the mining companies that hire their services.
But the balance of power between ship owner and charterer may lately have tilted in the buyers' direction. Rates fell off sharply in the second half January, dipping below $30,000 a day for a capesize voyage on the spot market, and market players have struggled to provide reasons for the sudden weakness.
For one, there's the seasonal slowdown heading into the Chinese New Year holiday, a decadent weeks-long stretch of banqueting and partying and firecrackering that climaxes this year on Feb. 14.
For another, there's China's recent efforts to curb the lending that has blown money through the country's economy, perhaps causing, officials fear, an asset bubble. But tighter credit means slower growth and slower growth means lighter demand for seaborne iron ore.
Still, plenty of shipping analysts have made bullish calls for 2010, predicting capesize rates of around $40,000 a day on average for the year. The more bearish on the sell side think cape rates could fall below $20,000 on average for the year. According to Friday trading in the shipping derivatives known as forward-freight agreements, or FFAs, the market (which includes ship owners, who use FFAs as hedges) is now projecting rates of $32,000 to $33,000 a day on average for the second quarter -- down from the $35,000 last week.
Anything below $20,000 a day and investors start to worry about whether any profit at all will fall to the bottom line of these companies --
including the five we've highlighted
in our fourth-quarter look-back/first-quarter preview:
DryShips
(DRYS) - Get DryShips Inc. Report
,
Diana Shipping
(DSX) - Get Diana Shipping Inc. Report
,
Genco Shipping & Trading
(GNK) - Get Genco Shipping & Trading Ltd Report
,
Excel Maritime
(EXM)
and
Navios Maritime Holdings
(NM) - Get Navios Maritime Holdings Inc. Report
.
But what does
TheStreet's
audience of shipping enthusiasts think about the matter?
According to our latest maritime poll
, they're on the bullish side: nearly 63% of the survey's participants chose the safe middle path, selecting the $30,000 to $40,000 target range as the most likely average capesize rate for the first part of 2010.
A healthy chunk of our poll respondents were adamantly bullish, however: more than 28% felt rates would average above $40,000, compared with just 8.6% who chose the bearish option on our menu: an average cape rate of below $30,000 a day.
-- Written by Scott Eden in New York
>>Dry-Bulk Shipping: All Eyes on Horizon
>>Five Dry-Bulk Stocks to Watch
>>Dry-Bulk Shipping: What Glut?
Follow TheStreet.com on
and become a fan on
Scott Eden has covered business -- both large and small -- for more than a decade. Prior to joining TheStreet.com, he worked as a features reporter for Dealmaker and Trader Monthly magazines. Before that, he wrote for the Chicago Reader, that city's weekly paper. Early in his career, he was a staff reporter at the Dow Jones News Service. His reporting has appeared in The Wall Street Journal, Men's Journal, the St. Petersburg (Fla.) Times, and the Believer magazine, among other publications. He's also the author of Touchdown Jesus (Simon & Schuster, 2005), a nonfiction book about Notre Dame football fans and the business and politics of big-time college sports. He has degrees from Notre Dame and Washington University in St. Louis.