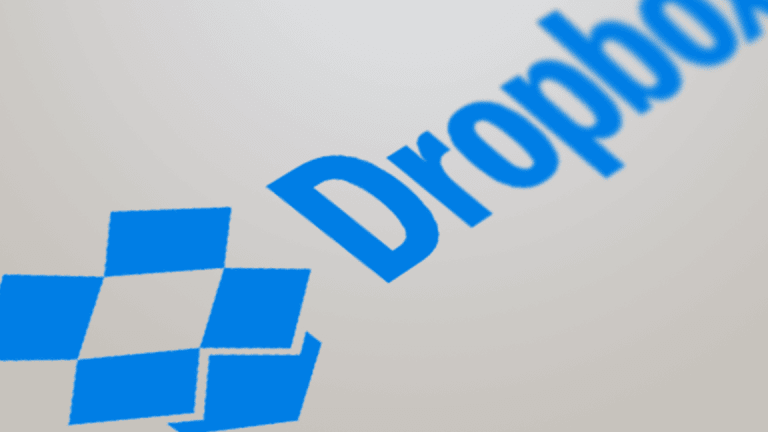 Dropbox Exec: How We Added $1 Billion in Sales With Amazon and Google Lurking
Dropbox is now a public company after a stellar debut Friday on the Nasdaq. TheStreet talked with COO Dennis Woodside about Dropbox's future and competitive environment.
Wall Street moved quickly to download Dropbox's (DBX) - Get Free Report stock into their accounts on Friday. 
Shares of the data storage firm popped more than 40% on Friday as it debuted on the Nasdaq. They finished the session up 35%, coming off the highs at the hands of a nasty selloff into the close. With 500 million plus users, a good revenue growth story to tell and a lack of tech IPOs of late it's no surprise Dropbox was welcomed.
Dropbox chief operating officer Dennis Woodside tells TheStreet the company's growth prospects are solid, despite tough competition from Action Alerts Plus holdings Amazon (AMZN) - Get Free Report and Alphabet (GOOGL) - Get Free Report .
Here are the top takeaways. You can watch the full interview below.  
On Whether It's a Good Time to Be Public
"We are going to find out. We are excited about going from private to public, all of the companies we admire and have made a big difference in tech are all public companies. I think companies like Google, Netflix (NFLX) - Get Free Report and Amazon show that you can invest for the long haul, continue to innovate and deliver for your customers regardless if you are public or not." 
On Why People Should Buy Dropbox's Stock
"For us, what we are excited about is just the massive opportunity we have to scale the business. We have 500 million registered users around the world, those users have brought us into millions of businesses and we really solve a problem that many businesses and teams have, which is how do you collaborate around my most important content."
On How to Get Users to Trade Up to Paying for Dropbox
"There are a couple things we have been doing over time. One is creating more features and functions in Dropbox that solve more problems for our users. We launched a feature called SmartSync about a year ago that allows you to sync an unlimited amount of information to your Dropbox. It's really useful if you are using an Apple (AAPL) - Get Free Report MacBook Air with a limited hard drive and you are traveling around and you need access to all the files back at the office.
Those are functions and features that people find highly valuable and are willing to pay for."