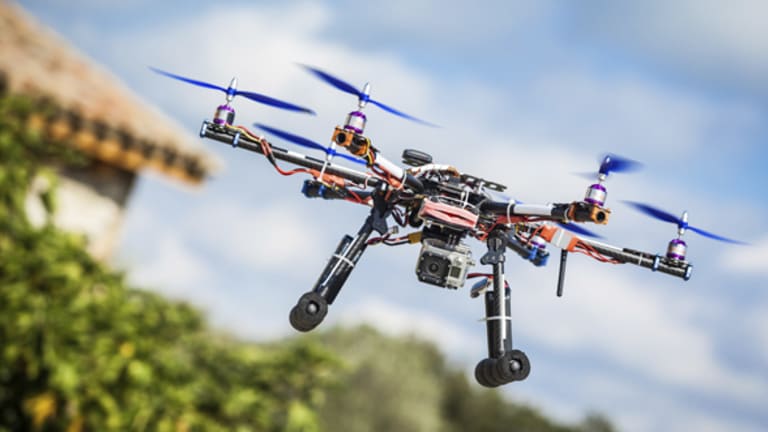 Drones Are Helping Realtors Market Properties
Drones can help show a home from angles that were not possible on a widespread level just a couple years ago, and capture the nature of the surrounding community.
Commercial drones started as a niche product with seemingly few practical uses.
The aerial footage was a godsend for filmmakers on a budget and extreme sports enthusiasts. Now drones have great benefits for realtors. They can help showcase a home in ways that were previously not possible, at least not on a wide scale. The trend could have a big impact on home sales by making it easier for prospective buyers to gauge if a property is right for them. Meanwhile, increasing regulation has created new obstacles to drones' usage. 
Realtors have always looked for unique ways to present homes to prospective buyers. The better they market a property, the more likely they are to sell it. 
Drones make that process easier. Aerial photos and video footage can present a broad and flattering view of an entire neighborhood. The right footage can highlight how close a home is to schools, parks and other amenities. The more professional the quality of shots, the more likely they are to draw attention to a home. 
One of the main reasons for the popularity of drones in real estate is their low cost. A quality drone and camera can be purchased for less than $1,000, or even cheaper for lower end models. To capture similar footage a decade ago would have required a helicopter, which wasn't worth it unless the realtor was selling a multi-million dollar estate.
The Drawbacks of Drones
The downside is drones have grown so much in popularity they're now undergoing increased government scrutiny. When drones first started becoming popular, there was a backlash over privacy concerns and the somewhat lawless nature of pilots. Anybody was able to fly them without restriction. But that created security and safety issues, particularly around airports, defense-related venues and other locations. 
"This technology is an incredible tool for real estate professionals but can be dangerous if the wrong person is in control," said Kolleen Kelley, a Realtor who moderated a panel discussion about drones in real estate last year.
The Federal Aviation Agency has increasingly regulated drones and required permits to use the technology. The FAA has been issuing the permits at a rapid pace, predicting that it will provide 7,500 of the permits within the next few years.
Privately held companies, including China-based DJI, produce the most popular drones. Publicly traded GoPro makes the small cameras popular with drone users.
The tech company is even working on its own drone. This push might not be timely enough or sufficient to recover lost market share or to play an appreciable role in a company rebound. GoPro lost 70% of its share value in 2015, and many investors are pessimistic about its future.
The Housing Market

Meanwhile, the housing market has entered an interesting and potentially lucrative phase for investors. New housing starts are especially strong now. Home building in the U.S. for February was its highest since September and 5.2% higher than the previous month. That rise is partly being attributed to unseasonably warm weather. 
This comes as demand for housing is strong, but the supply is low. Rents in some cities have risen. 
The next few months will give a clear picture if the strong February was an aberration or the start of a trend. If demand is pent up long-term, then the real estate sector is likely to go through an up period. 
Regardless, expect to see drone use continue to rise when it comes to showing off homes. 
This article is commentary by an independent contributor. At the time of publication, the author held no positions in the stocks mentioned.