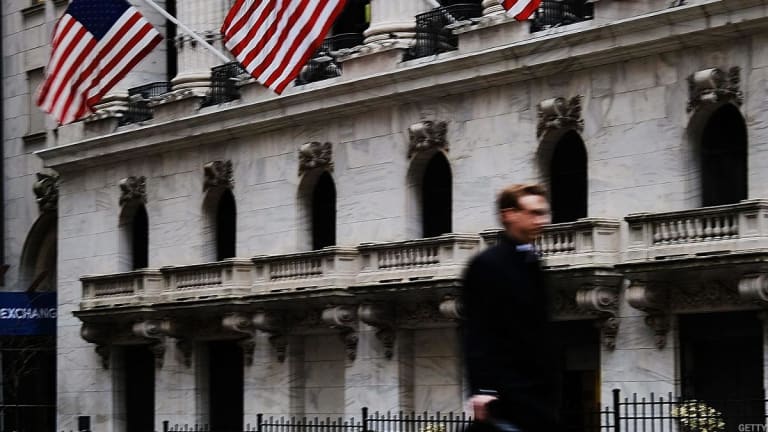 Dow Theory Signals Changes
Mark Hulbert says it appears that either the Dow Theory is officially on a sell signal, or it believes the bull market remains alive but is on life support.
The verdict on the stock market's major trend is in, and it isn't good.
There is a chance for appeal, however.
I'm referring to the venerable Dow Theory, the oldest stock market timing system that remains in widespread use today.
Two months ago, you may recall, I pointed out that it was on the verge of turning bearish. At least, according to one of the Dow Theory newsletters I monitor, that has now happened.
To review, the Dow Theory bases its signals on the behavior of the two major Dow Jones stock market averages -- the Dow Industrials and the Dow Transports. Bullish signals are given when both break out into new high territory, while bearish signals are given when both fall to new lows.
Potential changes in the market's major trend are signaled when one of the two Dow averages fails to confirm the behavior of the other. And this is what has unfolded over the past couple of months: Even as the Dow Industrials rose to a new all-time high in July, the Dow Transports significantly lagged. At their highest point in July, for example, the Transports were still 2.7% below their April high and 6.7% below their all-time high from September 2018.
And, sure enough, in the wake of that bearish non-confirmation, the market has fallen back.
To be sure, this potential trend change doesn't become actualized until both averages close below their previous lows, however, and this is where there is the chance for appeal.
Not all Dow Theorists agree on which prior lows need to be broken to trigger an official sell signal, and some of them believe the market officially remains in a bullish mode. (The potential for such disagreements among Dow Theorists was discussed at length in my June 5 column.)
Some Dow Theorists think the key levels are the averages' July lows, for example, and because those lows were broken last week, those Dow Theorists are now bearish. Others look further back in the past and are paying attention to the averages' end-of-May lows -- Dow Industrials, 24,815.04 and Dow Transports, 9,738.03. Since neither of those levels has yet to be broken, they believe the bull market remains alive.
But, even if alive, these Dow Theorists acknowledge, the bull market must prove itself by propelling both averages to new highs before they break their April lows. For the Dow Industrials, that means trading above 27,349.19; for the Transports, either breaking above their April high (10,845.62) or their September 2018 high (11,570.84).
The bottom line? Either the Dow Theory is officially on a sell signal, or it believes the bull market remains alive but is on life support.
Save 57% With Our Labor Day Sale. Join Jim Cramer's Action Alerts PLUS investment club to become a smarter investor. Click here to sign up.