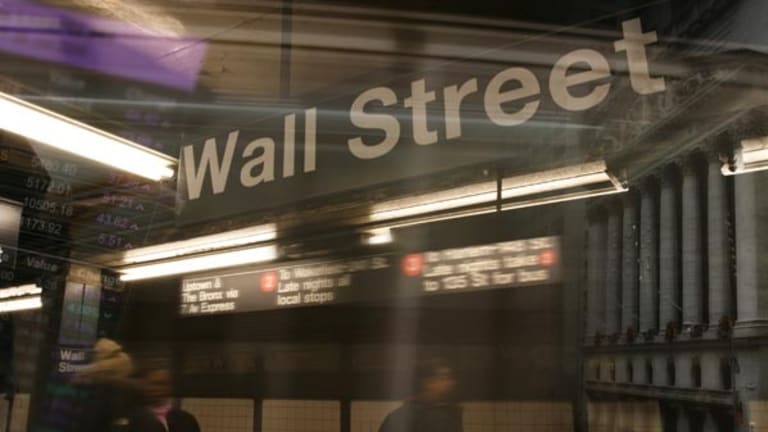 Dow 18,000: Why This Market Rally May Never Happen Again
The Dow has surged to lofty levels, but no other bull market has advanced so fast and lasted so long. Can lightning strike twice?
NEW YORK (TheStreet) – In six years, the stock market has gone from its biggest selloff since the Great Depression to one of its biggest rallies. It's unlikely investors will ever see this kind of turnaround again.
Consider that the Dow Jones Industrial Average went from a mere 6,547 in March 2009 to 18,000 today. That's almost three times higher in just under six years. That's a huge, meteoric, supersonic rise. The Dow was rising 0.3% to 18,006.19 on Tuesday.
Granted, there have been market rallies that posted bigger gains. The 1982-1987 bull market almost quadrupled in value, but that ended in five years. And there have been bull markets that lasted longer, such as the 1990-2000 surge when the broader markets swelled to almost five times its value.
But this current market is different.
"No market has advanced as much within the same time frame," says Sam Stovall, U.S. equity strategist at S&P Capital IQ. "It hasn't happened before, and there's not a lot of chance of it happening again."
Another anomaly of the current rally is it hasn't had a major correction of 10% or more, although it's come very close to that. Most recently, a correction nearly surfaced between mid-September to mid-October. "The problem is we recovered all that correction and more and once again reached a level that is arguably overvalued," says Hugh Johnson, chairman and chief investment officer of Hugh Johnson Advisors.
He expects another correction similar to what happened in 1997-1998, when global stock markets fell following a financial crisis in Thailand, then one in Russia. The threat this time, says Johnson, is from Western Europe, where the risks of deflation and recession are growing and could impact the U.S. economy. "Seventeen percent of U.S. exports go to Europe," said Johnson.
But like many strategists, Johnson said the next correction will be only an interruption in a continuing bull market. 
"The bull market is not over," said Jeremy Siegel, professor of finance at the Wharton School of the University of Pennsylvania and author of "Stocks for the Long Run." He tells TheStreet.com that the Dow could reach "20,000 over the next couple of years" because earnings are strong and oil prices and interest rates are low, though there may be a correction along the way.
But interest rates are expected to rise, perhaps as early as next year, once the Fed starts raising short-term rates. Low oil prices, meanwhile, are not only hurting earnings for oil companies but also can weaken oil-based economies, such as Russia, which is teetering on a recession, and North Dakota, the heart of the oil and natural gas boom.
Still, Siegel's outlook should not be discounted. In early January, when the Dow was trading near 16,400, he said it would reach 18,000 this year and described it as a "fair value." And in April 2013, when the Dow was under 15,000, he said it would end the year between 16,000 and 17,000. It closed at 16,577.
This article is commentary by an independent contributor. At the time of publication, the author held no positions in the stocks mentioned.