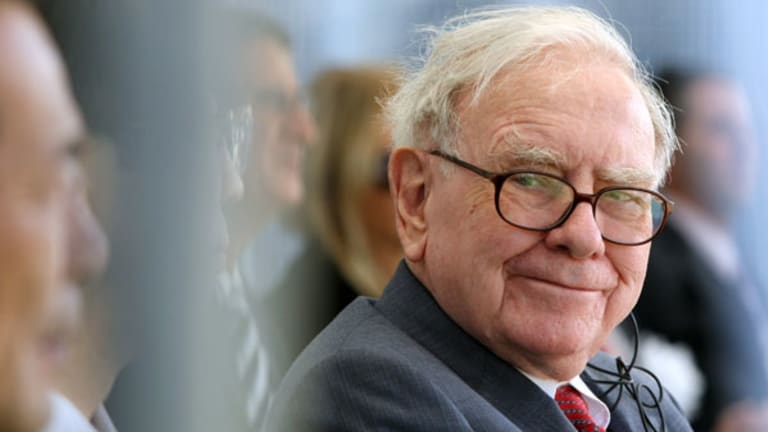 NEW YORK (TheStreet) -- Investors planning to celebrate the spate of new highs the market has hit recently may want to reconsider. We've gone longer without a 10% market correction than at almost any other point in the past six decades, and there are a couple of reasons to think that such a decline may finally be at hand. For one thing, stock values are at point from which they've headed down in the past. For another, the bull market appears to be driven up by fewer or less aggressive buyers as investors become less active in the equity market.
No less of an authority on investing than Warren Buffett has said on a number of occasions during the past 15 years that when stocks reach the levels they are at now, they are too expensive. He judges value by calculating the ratio of total market value to gross national product (GNP), and the lower the ratio the better. A good time to buy stocks is at 80%, Buffett has stated, while he becomes cautious at 100%. The total market value-to-GNP ratio now stands at over 120%, more than 50% above Buffett's stated comfort level.
Nobel prize-winning economist Robert Shiller would likely have to be in the same boat. His highly respected Shiller price-to-earnings ratio stands today at 26, or 50% higher than its historical average. Nor is the standard 12-month forward price-to-earnings ratio bucking their views. It's at 17, higher than the historical average of 14 and more above than it was below -- at 12 -- after the last correction in 2011.
There may not be a gilded share price at which investors would rush to the exits at once, but there are signs that they'd rather have their money some place other than in stocks -- trends that have become more pronounced of late. Corporations are hoarding a record $2 trillion plus in cash. Investors are trading fewer stocks, with New York Stock Exchange trading volume plunging below two billion shares daily.
Meanwhile, investors added $5 trillion to their U.S. bond holdings since the last correction, a 15% increase to $42 trillion for an asset that offers virtually zero returns when inflation is taken into account. Some of the money used to purchase the bonds likely comes from institutional investors who are taking profits on stock sales. Many big investors are "...happy to take their gains and call it a year. There's a lot of money sitting on the sidelines. If you can't afford the risk of losing, you're not in a great position to invest," said Howard Silverblatt, senior index analyst at Standard & Poor's. 
Investors could hang tough and take comfort knowing that even if they've been just average stock investors during this latest upswing, a typical correction -- which averages 13% -- wouldn't take much out of the enormous gains -- portfolio values are up 2/3 -- they've earned over the past three years.
Or, they may rethink their strategies. Instead of buying into a rising market, or even investing set amounts at regular intervals, they could only start adding to their holdings after every drop that passes the 10% threshold. If a typical recovery follows, it will take only weeks and reward investors with staggering annualized returns. Now, there's something to be bullish about.
This article is commentary by an independent contributor, separate from TheStreet's regular news coverage.