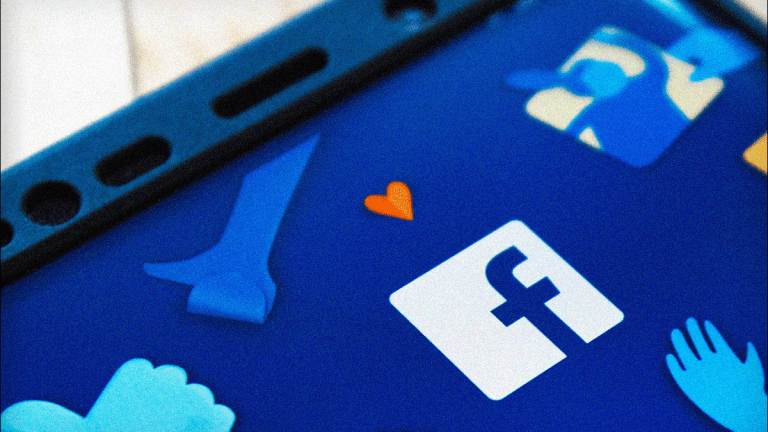 Why Now Is Not the Best Time to Invest in Facebook
Despite strong second quarter numbers, Facebook's rich valuation does not seem to properly discount its risks -- namely, ad growth deceleration and ongoing regulatory scrutiny.
There wasn't much to complain about Facebook's (FB) second quarter results. The market seemed to have agreed at first, as shares spiked in after-hours trading in reaction to the company's all-around beat. But along the good news came concerns over regulatory scrutiny and earnings growth that, upon closer inspection, might have caused investors to scratch their heads.
By Thursday morning, shares were falling 1.5% to $201.60 although they're still up 54% year to date.
More specifically, the earnings report informed investors of an antitrust investigation recently launched by the Federal Trade Commission against Facebook, separate from the case it officially settled on Wednesday over the mishandling of user data. The new investigation makes the Menlo Park-based company the first identified target of a probe into "market-leading online platforms" that, in a worst-case scenario, could lead to the dismantling of "Big Tech" giants such as Facebook, Amazon (AMZN) and Alphabet  (GOOGL) . In addition, the overhang associated with decelerating ad revenue growth and increased privacy and compliance costs remains, adding uncertainty to Facebook's future bottom line results.
Pristine Second Quarter Numbers
On the key operating metrics, Facebook performed as well as it has been for the past several quarters. Daily active users increased by 8% year-over-year, in line with the first quarter growth rate. North America, a more mature market, experienced very little of the upside, while Europe continued to suffer from an unfavorable regulatory environment. Picking up the slack was a strong Asia-Pacific geographic segment, lifted primarily by increased usage in India, Indonesia and the Philippines.
Worth noting was the robust 18% increase in average revenue per user worldwide, driven primarily by successful monetization efforts in the developed markets. The improvement can be attributed to significantly higher ad impressions, especially as Stories has proven to be a great complement to Facebook and Instagram Feeds as an effective ad platform.
Operating expenses as a percentage of revenues increased across the board, even after adjusting for the the $2 billion in legal accruals related to an FTC settlement (Facebook had previously set aside $3 billion toward the potential settlement in the first quarter). The increase in operating expenses seems consistent with Facebook's bloated 2019 budget, inflated by investments in product development as well as in privacy and compliance processes needed to address data handling issues that have recently put Facebook in hot water.
Big Tech Under Attack
There is plenty in the second quarter results that will likely please Facebook bulls. User growth remains strong, particularly outside North America and Europe, while these more mature markets have been enjoying a boost in per-user monetization. In addition, CEO Mark Zuckerberg's vision for the development of payment capabilities within the social media platforms, as well as a product and service marketplace, could develop into growth and revenue diversification opportunities for the tech company.
However, the upside potential is not without substantial risks. First, ad targeting challenges and lower per-ad revenue generated by Stories create headwinds to revenue growth that the company confirmed in the earnings call will last into 2020. In addition, spending on safety, security and privacy is only likely to increase, as Facebook continues to grapple with scrutiny over data handling -- likely explaining the bump in full-year expense outlook to as much as 61% year-over-year, at the high end of the guidance range. The costs could increase further, assuming the FTC and an eventual Department of Justice investigations into antitrust matters leads to higher legal spending.
The pros and cons of investing in Facebook could very well balance out if valuations were de-risked enough. However, the stock now trades at the same 27x current-year earnings that it did in mid-July 2018, before growth deceleration and privacy concerns sent shares tumbling 43% over the following five months.
The landscape in 2019 looks eerily familiar, as Facebook stock inches closer to its all-time high. Because rich valuations do not seem to properly discount the risks associated with placing a bet on this name, I believe now is not the best time to buy shares of Facebook.
Save 76% with our Summer Break Sale. Subscribe to our premium site Real Money and become a smarter investor! Click here today to sign up!
Facebook, Amazon and Alphabet are holdings in Jim Cramer'sAction Alerts PLUS Charitable Trust Portfolio. Want to be alerted before Cramer buys or sells these stocks? Learn more now.
The author has no positions in any stocks mentioned in this article.