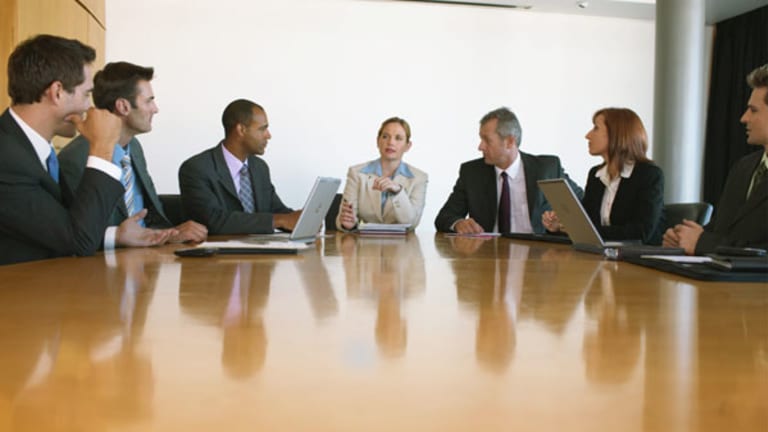 Don't Buy Sectors; Focus on Business Models, Target Markets
Great companies transcend spaces and time.
NEW YORK (TheStreet) -- I suppose a place exists for sector investing. The mutual fund and ETF industries certainly need this to be the case.
Personally, I have never been a big fan of sector investing, whether through a fund or via baskets of individual stocks. While I do own a target date retirement mutual fund and a long position in the
iShares MSCI Canada Index ETF
(EWC) - Get iShares MSCI Canada ETF Report
, I prefer to pick stocks not because of the industry they operate in, but on the basis of who their customers are. A little bit of disruption makes me even more bullish.
For example, the most compelling story in the auto industry right now involves
Tesla Motors
. If you buy into the myth of diversification, you could spread yourself across the entire automotive sector. This approach, however, takes focus off of the Tesla narrative.
You could drill down and make it a play on electric vehicles (EVs). If you do this, however, you end up with dogs such as
Ecotality
(ECTY)
(down 82% over the last year). And, again, you miss the point. Tesla is not an automotive sector play. It's not an EV stock either.
A bullish move on TSLA works out not because auto sales increase across the board or because EVs take off; it follows through because of the company's next-to-air-tight business model. It has high-end, exclusive luxury items available in relatively small supply. It generates pent-up demand among a customer base that does not have to ask how much something costs. And Tesla locates its showrooms in places where that target market lives and plays (e.g., San Francisco, Santa Monica, Bellevue and Miami Beach).
Starbucks
(SBUX) - Get Starbucks Corporation Report
presents a similar situation. It's not a play on retail. It's not a play on coffee. That's absurd. That type of thinking would get you into relative underperformers such as
Peet's Coffee
(PEET)
and
Caribou Coffee Company
(CBOU)
.
You buy Starbucks because it's a tech company in a restaurant's clothing. You buy it because it compels people to drop five bucks a day at the same time at the same location every single day as routine. You buy it because it's a gathering place. You buy it because it's about serve alcohol at select locations. You buy it because it innovates in the mobile arena and sells CDs and other forms of media via its WiFi and as impulse checkout buys.
Pandora
(P)
disrupted radio. It's a better buy than any terrestrial radio stock,
Sirius XM
(SIRI) - Get Sirius XM Holdings, Inc. Report
and a whole host of new media stocks. But this is not simply because it turned an entire industry on its ear. That's the broad impact. Focus on the emerging outcome of this impact.
Pandora solved a problem that's been plaguing the radio industry for years. How do we deliver 18-to-49 year olds (and the 18-to-34 sweet spot) to advertisers? With the exception of some isolated cases, broadcast radio has never been able to do this in a meaningful way and on a consistent basis.
Now, according to Triton Digital, Pandora is
become
the No. 1 radio network in the nation among 18-to-49 year olds. It ranks higher among 18-to-34, 18-to-49 and 25-to-54 year olds than dozens of legendary radio stations in the nation's largest markets. Because radio ad buyers crave these demos, it should come as no surprise that a
majority
of the top 50 digital advertisers in the U.S. purchase multiplatform advertising on Pandora. Via email, the company's VP of Finance and Investor Relations, Dominic Paschel, told me that by "majority" the company meant "closer to 40 than it is to 25."
Here again, it's all about the target market, not the sector. It's about disruption, not the mere presence of an industry of competitors. You would not want to be caught dead in a stock like SIRI that caters to an AM radio demographic and carries a balance sheet loaded with debt, not to mention billions of outstanding shares (roughly 3.8 billion and growing).
These companies - Tesla, Starbucks and Pandora - transcend spaces and, because, all three will likely thrive over the course of the decade, time. They're not automotive, EV, coffee, retail or radio pure plays. Quite the contrary. They're companies that wear hoodies over suits. They have Silicon Valley blood pulsing through their veins.
At the time of publication, the author was long EWC and P.