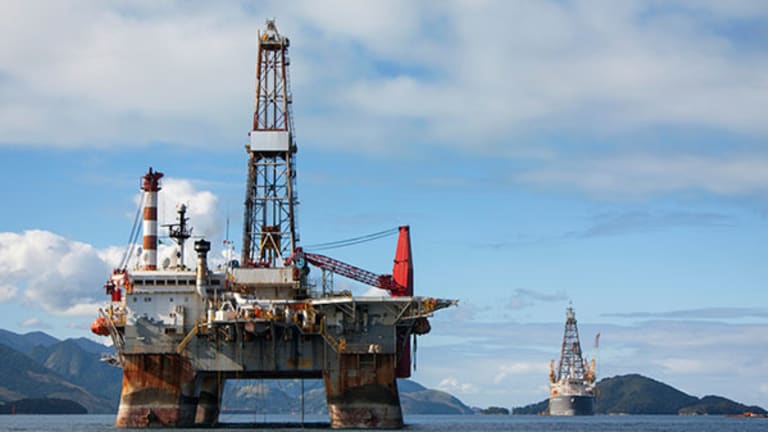 Don't Touch the Oil Supermajors This Week, Warns Dan Dicker
All the oil supermajors have been hard hit by low oil prices, and their results will all be bad. But don't mistake their earnings reveals for a trading opportunity.
Earnings reports are filtering out from the U.S. independent oil producers, right before the third quarter reports from the supermajors like ExxonMobil (XOM) - Get Exxon Mobil Corporation Report , Chevron (CVX) - Get Chevron Corporation Report and Conoco-Philips (COP) - Get ConocoPhillips Report . Are there any opportunities to trade the stocks ahead of their reports?
For the past several quarters, earnings season for the oil companies has been like a trip to the graveyard, as continued low oil prices have wreaked havoc with profits. Oil companies have been forced to drop exploration spending and try to make do with lower profit margins on the oil that they still produce.
That's a recipe for equally horrible results for their stocks, as Wall Street values production growth over just about every other metric that an oil company can post. To put it simply, if you drop the amount of money that you are spending, sooner or later, the amount of oil you are producing will drop as well.
This has been the major theme for those trying to position themselves with oil investments for the last several months, and certainly remains the theme going forward: How bad will the production numbers finally get for each of the oil producers, and what will that translate to in their stock prices?
It's been a difficult equation to solve, even for the most veteran oil analysts -- Anadarko Petroleum (APC) - Get Anadarko Petroleum Corporation Report , for example, reported very bad third quarter results, yet subsequently has been rallying, while Hess (HES) - Get Hess Corporation Report reported a surprise beat on earnings, yet still has seen its share price drop.
That's why I tend to recommend trading these stocks using longer-term metrics than mere quarterly results. Being fooled by quarterly results and getting a bad entry or exit point is incredibly easy, and painful.
With the supermajors, I feel no differently. With Conoco-Philips reporting on Thursday, and ExxonMobil and Chevron reporting on Friday, I recommend no changes in positions until well after those reports have been digested. Currently, I believe that Exxon is by far least likely to be affected in its future production plans by the long-term downturn in oil prices, whereas Chevron is the most likely to need to make some changes, particularly in their dividend.
But trading these stocks during earnings season is a game you are very likely to lose.
This article is commentary by an independent contributor. At the time of publication, the author was long HES.