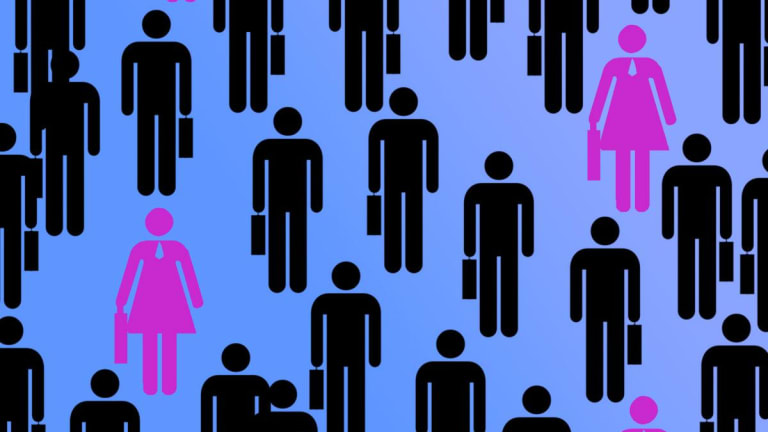 Don't Believe the Hype: Finance Isn't a 'Boys' Club'
Real Money's Carley Garner on developing a thick skin, a strong worth ethic and her path to becoming a successful commodity broker.
In the early 2000s, immediately following an extended collegiate journey filled with changes in majors, a full-time casino gig in fabulous Las Vegas, and a stock brokerage internship, I was ready to begin my new life as an "adult."
Looking back, what I was lacking in experience I made up for in ambition and naivete. I underestimated exactly what it would take to succeed in the realm of finance but armed with a strong work ethic instilled by blue-collar parents self-employed in the oil industry, I never questioned the leg-work.
All it took was a brief stint in the stock brokerage business to alert me that selling loaded mutual funds was not the path for me. Through serendipity, I fell into the futures and options brokerage business, planted my feet, and haven't looked back since.
I have to admit, this wasn't the path I expected to take, and it has been full of ups and downs that would force most into career changes. Nevertheless, I can't imagine being anything other than a commodity broker.
Conventional theory suggests "Wall Street," or more specifically the financial services industry, is a men's-only club. Yet, despite low percentages of women in the industry, my experience has been the opposite. In fact, I believe being a female has worked in my advantage in many ways.
For instance, as a market analyst and strategist, mistakes are guaranteed to be made; in today's social network culture the public is quick to call out mishaps. While I've received my fair share of off-color Tweets and emails, I'm almost positive they are softer criticisms than most men in the industry receive for lesser blunders. Although I've developed a thick skin, I'm not sure I have what it takes to be on the other end of some male-managed Twitter handles discussing the financial markets.
In the end, the markets themselves couldn't care less whether we are male, female, or any other identity. Success in the financial industry is relative -- we are only as good as our last business idea, market analysis, or trade.
At any minute, a seemingly harmless mistake can be devastating. Further, the second we stop moving our feet we run the risk of having the rug pulled out from underneath us. Yet, it is this challenge that keeps us all, both men and women, interested and eager to wake up each morning to do it all over again.
I am honored, and consider myself lucky, to be a part of the financial industry and Real Money's contributor team. I grew up in a small town without a stoplight and a population barely capable of filling 10% of T-Mobile Arena to watch my new hometown Vegas Golden Knights play.
Against the odds, I've created a thriving commodity brokerage business, published multiple books, and have had fun doing it. I'm confident that any woman willing to set aside the stereotypes and put in the time will find success in any industry she chooses, including finance.
Get more analysis and the latest on commodity trading from Carley on Real Money here. 
Read More About Real Money's Women Contributors:
Maleeha Bengali shares her story of coming up through The Pit at the CBOE
Get more analysis and the latest on commodity trading from Carley Garner on Real Money here.
*There is a substantial risk of loss in trading commodity futures, options, ETFs. Seasonal tendencies are already priced into market values.