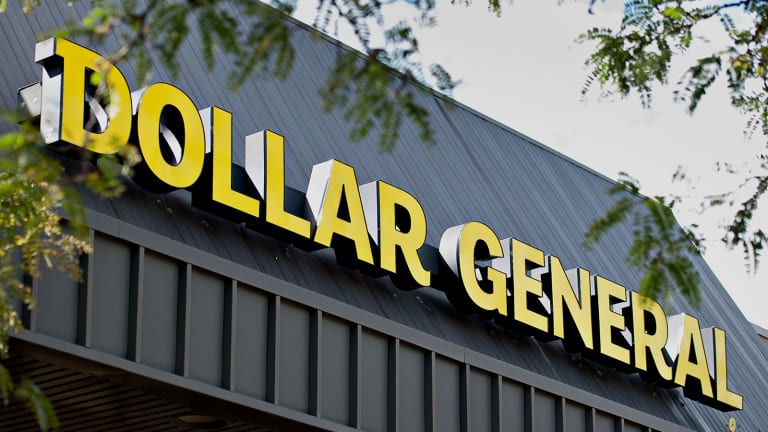 Dollar General, Dollar Tree Pop; Tide Turns in Deckers Board Fight-- ICYMI
Here's what you need to know now for Thursday, Dec. 7.
The Nasdaq led the major averages higher Thursday while the Dow and S&P snapped their losing streak. Dow heavyweights General Electric Co. (GE) - Get General Electric Company (GE) Report  and Boeing Co. (BA) - Get Boeing Company Report  helped carry the Dow out of its recent slump.
Elsewhere, a few stocks that have been rising under the radar made news today. Dollar General Corp. (DG) - Get Dollar General Corporation Report  and its off-price competitor Dollar Tree Inc. (DLTR) - Get Dollar Tree, Inc. Report  have been slowly ticking higher, with the former recently spiking 14% over the last month.
"These stores and Dollar Tree stores have become go-to for holiday spending," wrote Jim Cramer today over on Real Money, TheStreet's premium site for traders. "The fact that sales are that strong again tells us this could be a very exciting time in retail."
Wall Street applauded these retailers Thursday and Wednesday with upgrades and price target hikes but, according to Cramer, the conviction in the dollar store trade is not as strong as it should be. "Why don't people believe it? Simple: we are too down. We don't know what's really happening. There is a Wall Street malaise about things consumer," he said, adding that we should appreciate the overall retail rally for certain stores, like Dollar Tree and Dollar General, given their relative floor during hard economic times. "It's not all Amazon. It's pretty much everyone [right now]."
From retailers popping to retailer dropping. Influential investor advisory firm Institutional Shareholder Services has recommended that shareholders of UGG boot maker Deckers Outdoor Corp. (DECK) - Get Deckers Outdoor Corporation Report  support three dissident director candidates nominated by activist Mick McGuire.
The ISS recommendation is a major boost to McGuire's efforts to have Deckers cut costs, close retail stores and auction itself or at least sell some smaller brands if a full sale fails. ISS had initially urged shareholders on Dec. 1 to oppose McGuire's nominees.
Meanwhile, it's once again trading strategies time. TheStreet and its premium site RealMoney.com are out with their top trade ideas for 2018.
In the first installment, Real Money columnists Ed Ponsi and Stephen Guilfoyle say which sectors/stocks stand to gain as Trump trades in the New Year.
This is an excerpt from "In Case You Missed It," a daily newsletter brought to you by TheStreet. Sign up here.

Photo of the day: An added benefit for the House of Mouse
It's a Storm Trooper dancing with Storm from X-Men, get it... No? My apologies. Anyways, the story of who owns the rights to these particular toys is pretty interesting, and is no doubt an added benefit to Walt Disney Co.'s (DIS) - Get Walt Disney Company Report pursuit of Twenty-First Century Fox Inc.'s (FOXA) - Get Fox Corporation Class A Report film and television studios. The deal would help tidy up a few issues for the House of Mouse. While Disney has perfected the process of moving IP from its film franchises through its merchandising business and its theme parks, the X-Men, Fantastic Four and Avatar are anomalies. Disney bought X-Men and Fantastic Four parent Marvel Entertainment Inc. in 2009 for $4.3 billion, but Fox has rights to make films for the franchises. And as long as Fox makes a new film within a specified period of time over and over and over again, they can own the franchises indefinitely -- for a fee. Disney purchased Star Wars creator Lucasfilm for $4 billion in 2012 and has certainly juiced that orange. Buying Fox assets would allow it to do the same with Storm, Wolverine, Professor X and the rest of the X-Men team.
Read more from "In Case You Missed It." Sign up here.
More of What's Trending on TheStreet: