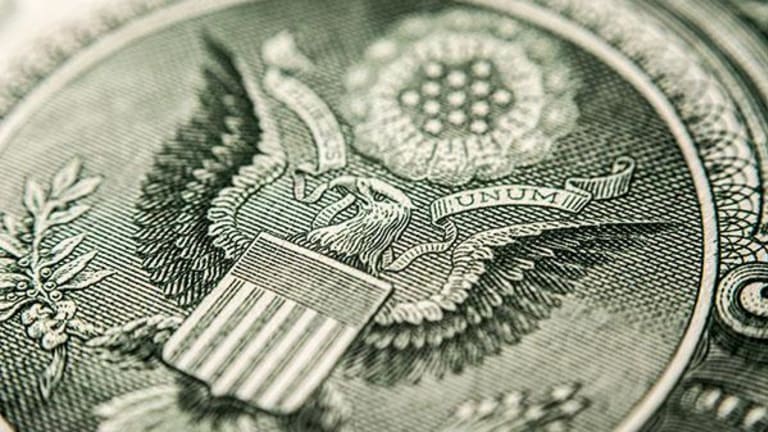 Dollar Continues Rise as Fed Hikes Rates
The U.S. dollar gained when the Fed announced a rate hike Wednesday, but a super strong greenback may not be something President-elect Trump wants.
On Wednesday the Federal Reserve announced its decision to increase interest rates by 25 basis points, a move long expected by the market. The central bank also announced a faster pace of rate increases for 2017.
The U.S. dollar gained after the decision and is continuing to move higher on Thursday morning. BloombergTV hosted international economics and policy correspondent Mike McKee on Thursday's "Bloomberg Daybreak: Americas." McKee discussed the Fed rate hike decision as well as the rise in the dollar.
Anchor David Westin asked the Bloomberg reporter if there will be anything that keeps the dollar from going up.
"At this point not a whole lot," McKee responded. "It depends on what happens with the Trump fiscal policies, but we can see the dollar go way higher."
A dollar that is too strong may not be something that President-elect Donald Trump actually wants, McKee went on to explain. Again making the comparison between President Reagan and Trump, McKee noted the two recessions during the Reagan administration and the efforts to weaken the dollar as its strength saw production decline and exports fall off.
Westin pointed out some reports that show manufacturing is going back up, McKee noted that there has been a rise in production from the August dip.
"It isn't clear where we're going, but the two numbers that came out today, the Philadelphia Fed and the Empire Index show that capex orders are rising within those," McKee added. "So if that continues you may see business starting to spend more money, perhaps on the hope that they get some tax breaks for it from the Trump administration.