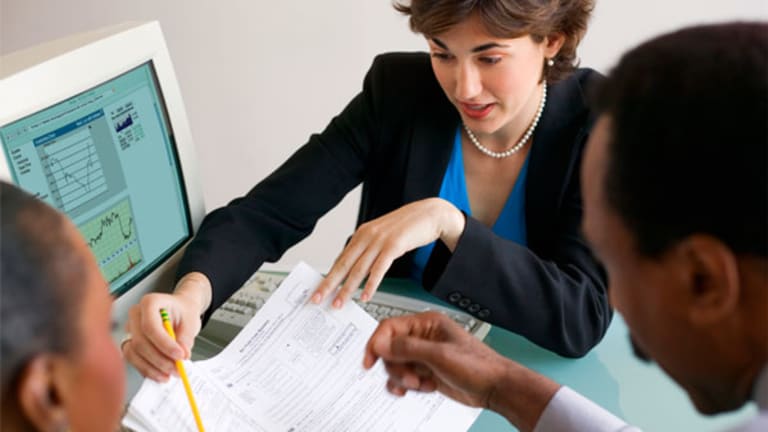 Doing Well, But Not Feeling Rich? You're a 'High Net Worker'
High net workers make mid-six figures and have up to $1 million invested, but they're in far more danger of losing it all than their high-net-worth counterparts.
High net workers make mid-six figures and have up to $1 million invested, but they're in far more danger of losing it all than their high-net-worth counterparts.
NEW YORK (MainStreet) – What do you call someone pulling in an incredibly comfortable salary, but sitting on assets that fall just short of "rich?" Financial advisors call them "high net workers," and they have all the headaches of high net worth with almost none of the benefits.
Financial firm EverBank coined the term "high net worker" to describe folks who are affluent enough to need private banking services, but not affluent enough to fall into the high-net-worth category. On average, they're 41 to 63 years old, they work more than 50 hours a week, they're in households making roughly $374,000 a year and they have $750,000 to $1 million in investable assets. They're also far more likely to be in health care, finance or science, technology, engineering or math careers than the rest of the population.
"Many of the individuals known as high net workers have substantially developed since the recession," says Frank Trotter, executive vice president of EverBank. "By primarily working in STEM occupations they have been a segment who have benefited from those parts of the economy that have recovered well. In addition, to the extent they have homes and equities, both asset classes have done very well in the past five to seven years."
But high net workers also extremely conservative investors (69% label themselves as such), despite being in the middle of their peak earning years, desperately in need of a financial advisor (31% never used one, but 91% see the merits of their services) and loath to retire. On average, 13% say they'll never stop working. A full 23% of those making $500,000 a year or more and investing upward of $2.5 million say they'll stay on the job.
"These folks are usually concerned with advice of concern to younger people, such as college funding for children, and protecting the family with insurance coverage," says Eric Meermann, certified financial planner and portfolio manager with Palisades Hudson Financial Group in Scarsdale, N.Y. "Protecting the income stream of one or both earners in the family is an important consideration, not just with life insurance but also disability."
As a result, high net workers are five times more likely to invest in a 529 plan for their child's college fund than the average U.S. worker. Considering half of American families haven't put aside any money for college, as Sallie Mae discovered last year, they're well ahead of the curve.
"In terms of saving for their children's education this does appear to be a priority that they understand and execute on," Everbank's Trotter says. Looking at the median net worth one might think that a majority of their current savings might be earmarked for education."
They're also twice as likely to invest in their company's 401(k) as the average American and three times as likely to put money in the stock market. But where the latter is concerned, high net workers are still a bit rattled after the recession and aren't quite ready to wholeheartedly trust the market. Despite huge gains in the U.S. stock market during the economic recovery, almost half of high net workers cling to the somewhat outdated notion that their best investment returns over the next five years will come from Asia.

Also, in shielding themselves from another housing collapse, they've failed to protect their other investments by diversifying holdings. For example, only 27% report they are allocated to precious metals and only 18% are invested in foreign currencies. Meermann says this is the exact opposite of what these folks should be doing.
"As far as investing, the high net workers can pursue a more aggressive allocation of their portfolio, since they have a longer time to work, are currently earning an income and are not drawing down the portfolio," Meermann says. "This gives them time to recover from any market downturn, stay invested and have their money grow."
Trotter, meanwhile, suggests that high net workers' conservative nature is borne not of fear, but of distrust and subsequent inaction. He compares high net workers to the post-World War II investor, who lived through the Great Depression and shunned the stock market for a fixed income and cash. He also notes the relatively poor performance of emerging markets within the past few years may have led high net workers to shy away from global markets and miss improvement in those markets when, as or if those economies recover. Recent noise out of Greece and the European Union likely hasn't helped.
Conversely, more high net workers see real estate as an increasingly stable investment as the effects of the housing crisis wane. Roughly three-quarters of them (74%) plan to keep their primary residence for at least the next decade, with 40% owning homes valued at $750,000 or more. Meanwhile, 33% plan to buy another home during the next two years, with many of those purchases expected to be second or third homes. In fact, 58% are so confident in real estate that they've paid for some or all of the down payment on their grown child's first home. High net workers consider home buying a safety net, but Trotter sees it as "consumption bias."
"The high net worker would benefit from a periodic focus on their longer-term finances and some additional financial education," he says. "Something to consider is that with a strong earnings stream, a family may be complacent, since essentially all of their current needs are met out of cash flow effortlessly. One can think that it will all continue forever."
For people whose finances are as exposed to bubbles and setbacks as a high net worker's are, "forever" is a pipe dream. They've been coddled by a market that has risen steadily during the past six years and hasn't required them to pay much attention to their investments. Trotter says they're content to peg investments to the S&P 500 as if it's cruise control and not even consider diversify their ever-growing assets in a one-way market. It's a mentality that's not only a financial advisor's nightmare, but a dividing line between a high net worker and a high net worth retiree.
They're not only failing to create wealth, but they're putting even modest dreams of a happy retirement in jeopardy by being overly conservative with investments while spending freely otherwise. That could change if they sit down periodically and focus on their goals, but staying the course could be the difference between working into retirement age because you want to and doing so because you have to.
"Based on the net-worth statistics it appears that retirement may be disappointing to the average high net worker," Trotter says. "They have been working and spending at a torrid pace throughout their key earning years, and even if retirement doesn't mean a complete truncation of income they are likely to find they have a large gap to fill. Taking the high end of the median net worth at $1 million, and comparing to their current average $374,000 income, the math suggests a severe reduction in annual cash flow when the regular checks stop coming."
— Written by Jason Notte in Portland, Ore.
>To follow the writer on Twitter, go to http://twitter.com/notteham.