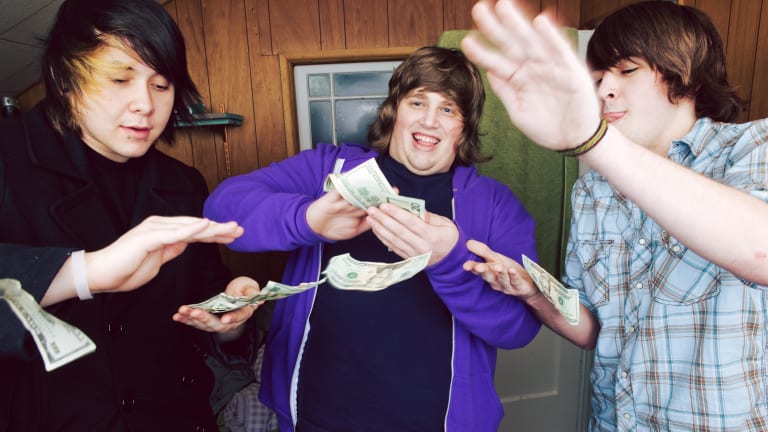 3 Must-Know Lessons About Doing Deals That Can Help You Make Money in 2018
Even though the stock markets seem to touch new records each day, don't forget that doing big deals could unlock even higher stock prices in 2018.
Don't overlook the money-making potential in trying to identify the next big deal. 
Believe me, forgetting how to spot the next mega transaction could be easy to do as stock prices have seemed to touch new highs each day in 2017. Investors tend to get complacent in such an environment where making money is easy breezy. But, having the skills to crunch the numbers on potential targets and think like an investment banker pitching a team of execs can often prove incredibly lucrative. 
If you don't think there was a group of sophisticated people that worked the numbers on Whole Foods at its 2016 low, identified Amazon (AMZN) - Get Free Report as a likely target and bought accordingly then you shouldn't be in the game. Sell your stocks and buy some bitcoin. 
Here are several quick lessons when it comes to deals that were shared at The Deal Economy Conference on Thursday. The conference is hosted each year by TheStreet's sister publication The Deal. Of course, these helpful ideas came from the top mind that is TheStreet's founder and Action Alerts PLUS portfolio manager Jim Cramer. 
1. Find a Creative Investment Theme
First and foremost is to find a theme that many in the market aren't thinking about. Being able to identify something that nobody else sees is how to gain massive value. Case in point from the conference: organic food eating millennials are navigating back to frozen foods (though still organic). Frozen food is quick to make, which is perfect for time-starved millennials. 
A play on this interesting theme people aren't discussing: Pinnacle Foods (PF) , which owns Bird's Eye, deserves a look from serial food acquirer Tyson Foods (TSN) - Get Free Report . This deal would give Tyson nice access to a surprising trend playing out in the frozen food sections of Kroger (KR) - Get Free Report , Walmart (WMT) - Get Free Report and other grocers.
2. Identify Combinations That Just Make Sense
A great example of this discussed at the conference is CBS (CBS) - Get Free Report making a play for Discovery (DISCA) - Get Free Report . In a viewing world dominated by Netflix (NFLX) - Get Free Report , creating new content is king for traditional network operators like CBS. Discovery has the content and a beat up stock price, two factors that could garner a look from CBS. 
This just makes sense.
3. Find the New Management Team
The general playbook for new management is this: get into the business, assess for six months, then executive a game plan for a turnaround or continued success. Phase one of that is happening at turnaround story General Electric (GE) - Get Free Report . New CEO John Flannery is digging deep on what must be done to jolt profit margins, cash flow and ultimately market value. 
A clever move Flannery could make to boost value would be to sell-off Bakers Hughes in pieces. The overall business may not be valued so hot at the moment due to the plunge in oil prices relative to a few years ago. But, there is a ton of value in the business that might be better unlocked if sold in pieces. 
Combine that with a new CEO seeking to prove himself, an investor has a good setup on GE in 2018. 
General Electric is a holding in Jim Cramer's Action Alerts PLUS Charitable Trust Portfolio. Want to be alerted before Cramer buys or sells GE? Learn more now.
More of What's Trending on TheStreet: