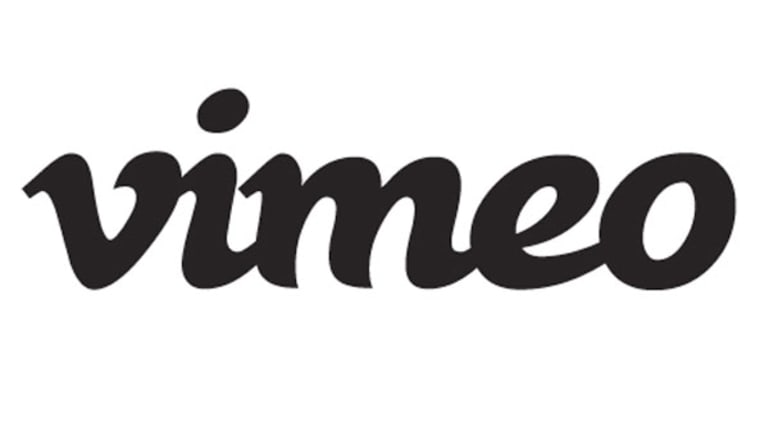 Does Vimeo Have More Tricks Up Its Sleeve to Combat YouTube, Netflix?
Vimeo is highly regarded among its niche users, but has yet to find a formula to make money.
Vimeo is going through a personality crisis.
Despite growing an enthusiastic following of independent movie makers and visual artists, the video-sharing platform owned by Barry Diller's IAC Interactive (IACI) has yet to prove it can consistently make money.
In early June, Vimeo parted ways with chief executive Kerry Trainor, the upbeat, former Huffington Post executive who helped to expand the website's offerings and increase its user base to 22 million. Trainor's efforts led to some 100 million unique visits a month, but failed to produce the revenue to keep his job.
To assess the business, IAC hired longtime media executive Garth Ancier as a consultant to make recommendations about how all of the company's video-focused web sites, including Vimeo, can generate more cash. Ancier's study is ongoing.
"Many of us in the industry are scratching their head, trying to figure out what it is that they are good at," Dan Rayburn, an analyst at Frost & Sullivan, a New York media consulting firm, said in a phone interview. "What's their purpose? What are they providing that isn't being done by someone else?"
Vimeo's problem is that it has yet to move beyond the start-up stage, testing its owners' patience.
Created in 2004, Diller purchased Vimeo two years later with the goal of creating a high-quality alternative to Alphabet's (GOOGL) - Get Alphabet Inc. Class A Report YouTube. And on that score, he largely succeeded. Videos on Vimeo --a word formed by combining video and me as well as being an anagram of the word movie-- are tastefully curated. Viewing is mostly free though many videos require a small fee.
To be sure, the business has grown. In 2013, IAC reported that Vimeo had generated more than $40 million in revenue, and in a June note, BMO Capital Markets' Daniel Salmon projected revenue should reach $103.9 million in 2018. Nonetheless, Vimeo has far fewer users than YouTube, and little of the compelling, eye-grabbing original content found on Netflix (NFLX) - Get Netflix, Inc. Report , Amazon's (AMZN) - Get Amazon.com, Inc. Report Amazon Prime or Hulu, which is owned by Walt Disney (DIS) - Get Walt Disney Company Report and NBC and FOX.  
Vimeo has often sought to cast its start-up growth in the most positive terms, but that's beginning to wear thin. Most recently, IAC said Vimeo's revenue had jumped five-fold over the past four years.
"That doesn't mean anything," said Rayburn, referring to the company's own assessment of Vimeo's growth. "If Vimeo was doing well and had a positive cash flow, the company would have come out and said it by now."
For Ancier, the task is formidable. IAC's video unit, which also includes CollegeHumor, DailyBurn, Electus and IAC Films, must reverse nearly $17 million in losses even when excluding some costs, the company said in May. IAC's CEO Joey Levin, who is also directly overseeing Vimeo, told shareholders earlier this year that Vimeo has been operating under a net loss over the last couple years.
On the upside, the latest earnings report found that 676,000 people purchased a yearly subscription for either $59.95 or $199 (the company has a two-tier subscription model), up 16 percent from the year prior.
YouTube, on the other hand, has more than 1 billion users. While it doesn't have a paid subscription model, YouTube generates a substantial amount of money through paid advertising, a revenue stream that runs counter to Vimeo's self-styled ad-free aesthetic. 
Eager to boost revenue, Vimeo launched an on-demand service in 2013 in which creators could charge their own fees for videos while retaining 90 percent of the revenue. According to the company, 1.3 million people have paid for a downloaded video. Last summer, Vimeo also started giving creators the option to sell subscriptions to their individual channels.
Trainor acknowledged in January that these single-creator subscriptions were not catching on, according to Bloomberg. 
Still, Levin told investors in May that IAC plans to increase its investment in Vimeo on the notion that it remains well positioned to capture a larger share of the $100-billion U.S. paid video market. Those spending plans include at least $10 million on original programs.
Vimeo caught a glimpse of success with its original series High Maintenance, attracted a considerable fan base. The show, though, proved to be so successful that its creators moved it to Time Warner's (TWX) HBO for its second season. 
So, has Vimeo run out of options?
Not quite, said Rebecca Lieb, a digital marketing and media analyst. The high quality video lends itself better to businesses, and Vimeo might consider replacing or augmenting its existing consumer-business model with a business-to-business model.
"Business to business is where their fortunes might be," she said. Smaller businesses as well as large companies such as Tesla (TSLA) - Get Tesla Inc Report use Vimeo to platform their videos, according to Vimeo's spokeswoman. 
No matter how positive financial analysts and users are about Vimeo's future, the company's financial solvency rests in increasing subscriptions assuming that IAC remains committed Vimeo's ad-free model. As advertisers increasingly turn to visual media and videos to sell products, Vimeo may be able to narrow its losses. By how much, for now, remains to be seen.
For most consumers, there's a limit on the number of video subscriptions they're willing to pay for. For the millions of people already subscribing to Netflix or HBO, Vimeo must prove that it's worth the additional expense compared to YouTube's free platform.
"On top of preexisting subscriptions, why should someone pay Vimeo too?," said media analyst Val Hoeppner in a phone interview. "That ship has already sailed."
Alphabet is a holding of Jim Cramer's Action Alerts PLUS Charitable Trust Portfolio. Want to be alerted before Cramer buys or sells GOOGL? Learn more now.