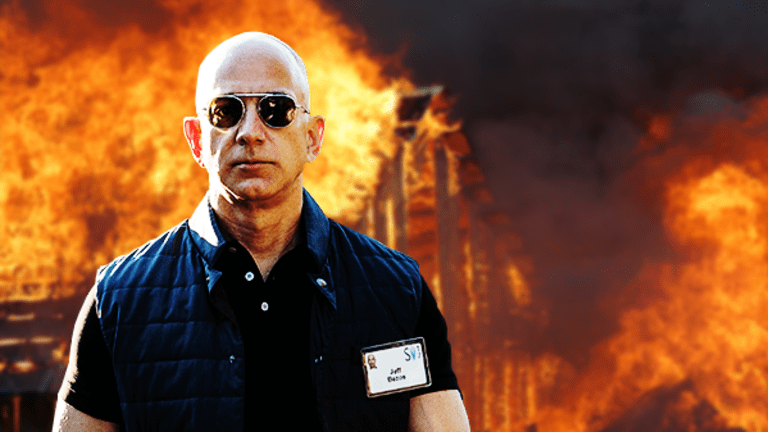 Does This Move in Gold Signal End of the World Type Stuff?
Gold is on the move.
The gold rally is still alive, for now.
Gold prices wavered ahead of the big meeting of central bankers in Jackson Hole, Wyoming later this week. But, the rally that began earlier in the week must not be overlooked as a sign of what could lay ahead for stocks more broadly.
"The real key is a close over $1,300, not another failure, because if we fail one more time then I think we're going to go back much lower," Todd Horwitz of bubbatrading.com said in an interview.
But, with markets looking a little top heavy, Horwitz is not giving up on the precious metal just yet. He expects gold to hold and move higher, noting that $1,290 remains solid support.
He warns though that there could be a lot of volatility as markets digest Fed chair Janet Yellen and ECB president Mario Draghi's speeches this week.
"Central bankers are in so much trouble here that this could be an area where it could be very positive for gold because we could see a little bit of fear coming to the street."
This expert take on gold is brought to you by www.kitco.com.
TheStreet recently talked with one market bear...
More of What's Trending on TheStreet:
This article is commentary by an independent contributor. At the time of publication, the author held TK positions in the stocks mentioned.