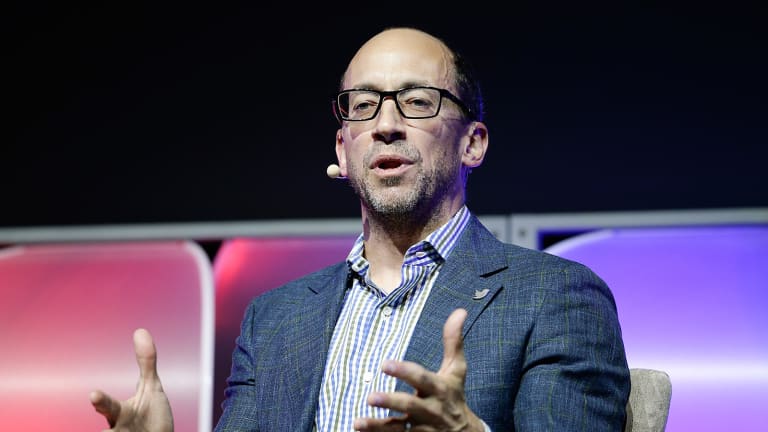 Does Replacing a CEO Help or Hurt a Company's Stock Price?
With Twitter's CEO announcing his resignation on Thursday, it is worth a look to see if corporate boards help or hinder a company when they decide to change leadership.
NEW YORK ( TheStreet) -- Wall Street's immediate response to Twitter's (TWTR) CEO's decision to step down announced late Thursday was to push the stock up 10%.
Although Twitter gave back most of those gains on Friday, Dick Costolo's resignation again raises the issue of whether replacing a chief executive always lead to success for the company -- and investors.
MUST READ: 11 CEOs Who Make Less Money Than You Do
Here is a look at some of the major CEO changes that have taken place both this year and in the past and how the company's stock price reacted.


McDonald's: Yes 
It was announced on Jan. 28 that McDonald's (MCD) CEO Don Thompson would be shown the door and that he would be replaced on March 1 by Steve Easterbrook, the company's chief brand officer. McDonald's stock price was at a 2015 low of $88.78 on Jan. 28, but jumped to $93.27 on the following day. The stock topped out at $100.68 on May 19, but has since fallen back, closing at $95.59 on Thursday. The company just reported U.S. sales were down 2% in May, which beat estimates.
Mattel: No Impact
For Mattel (MAT) , a changing of the guard had little overall impact except to send the company's stock price on a roller-coaster ride since Jan. 26, when CEO Bryan Stockton was ushered out with the stock price now basically at the same place it was on Stockton's last day at the helm. Stockton was replaced by Christopher Sinclair, who had been a Mattel director. The new hand on Mattel's wheel did not impress Wall Street. On Jan. 26, Mattel was priced at $26.64, and the stock closed at $26.59 on Thursday. In between those dates, the stock fell to $22.65 on April 2, and then rebounded to $30.22 three weeks later on April 24, before bouncing back to its current level.
American Apparel: No Impact
Only those investors who shorted American Apparel (APP) right after the company fired its founder and CEO Dov Charney on Dec. 16 benefited from the change. The stock for the struggling clothing company was at a rock-bottom 58 cents that day. After the news that Charney was being replaced by veteran fashion executive Paula Schneider, the stock shot up to $1.14 on Dec. 22. Since then, the company has followed the same path as Mattel as the stock has fallen to 55 cents at Thursday's close.
Oracle: Yes
Software giant Oracle (ORCL) has performed quite well since CEO Larry Ellison announced his retirement on Sept. 18. On that day, Oracle's stock was at $41.55. The news did cause a short downward tumble with the stock falling to $37.56, but it has since hit a 12-month high of $46.23 on Dec. 24 and has since settled back a bit, closing at $44.28 on Thursday. Perhaps the strong performance is because Ellison did not stray to far from the company. Ellison remains executive chairman and chief technology officer even as he was replaced by industry veterans former Hewlett-Packard (HPQ) CEO Mark Hurd and Safra Catz, who was Oracle's co-president and chief financial officer. Hurd and Catz are co-CEOs.
Target: Yes
Target (TGT) could be the poster child for outperforming after ditching its CEO. The retail chain's current stock price of about $80 is up about 25% since the company's board decided to part company with then-CEO Gregg Steinhafel. The day Steinhafel was let go on May 5, 2014, the stock was at $61.02. It fell to $55.40 on May 29 before starting its climb. Brian Cornell was named CEO and chairman on July 21, and started the job on Aug. 12. Within three months, Target started a dramatic climb, hitting its 12-month high of $83.57 on April 10, before settling back a few dollars.
Hewlett-Packard: Yes
For H-P, pushing out Carly Fiorina as CEO had little immediate impact on the company. There have been few stints as CEO as tumultuous as Fiorina's six-year run at H-P that ended on Feb. 10, 2005. During her time, H-P's stock fell from  from $27.91 to $19.51, but in the year following her departure, H-P's stock price slowly meandered down to $18.86.  Mark Hurd, now Oracle co-CEO, took over as CEO on March 29, 2005, and after an initial dreary year, H-P began to recover with the price hitting $23.41 on Feb. 8, 2008.
Google: Yes
It's not as if Larry Page was doing a poor job as Google (GOOG) CEO when the company decided to move him aside, albeit gently, and name Eric Schmidt as CEO as of April 4, 2011. In fact, a brief snapshot of Schimdt's first few months in the hot seat sees the stock fall from $296.20 on April 1 to $237.68 on June 24. Schmidt quickly righted the Google ship and proceeded to help drive the stock to a high of $608 on July 7, 2014. The stock has fallen since then, closing at $550.04 on Thursday.
Apple: Yes
Steve Jobs' forced retirement from Apple (AAPL) on Aug. 25, 2011 because of his failing health put Tim Cook, now CEO, into the unenviable position of not only replacing an industry legend, but one who had brought his company back from the brink of disaster, making it a household name. When Jobs announced he was leaving, Apple's stock was priced at $54.80. In the months following his departure, the stock slid to $51.94 on Nov. 25, 2011, but just one year later, shares of the company under Cook almost doubled to $100.14 on Sept. 2, 2012.
This article is commentary by an independent contributor. At the time of publication, the author held no positions in the stocks mentioned.