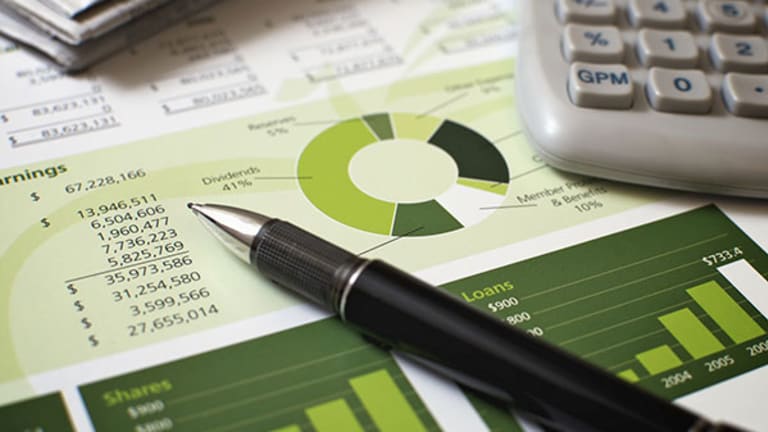 Dodd-Frank Law Leaves Questionable Impact on Big Banks
Dodd-Frank aimed to ensure big banks no longer pose a systemic risk to the economy. But the effect of the law is questionable.
Should banks be too big to fail? And how is that regulated and enforced? These were open questions at this week's Republican presidential primary debate on Fox Business News. So, it's worth considering what impact the current laws on the books are having on big banks.
President Obama's administration introduced the Dodd-Frank Wall Street Reform and Consumer Protection Act five years ago, a move designed to avoid the events of 2008 financial crisis. But today, its difficult to quantify how much contribution this law has had, when one peers into these institutions' third quarter earnings.
Under Dodd-Frank, both big and small banks are required to adhere to strict regulations and reforms that aim to ensure that there is enough of a capital cushion for the institutions to fall back on, in an event of any future financial crisis. One way to reach that goal is to "increase the cost of doing business" for these large institutions, which potentially prompts them into shrinking their asset size and lowering the amount of capital needed for that cushion.
Earnings Tell Part of the Story
The impact of Dodd-Frank is captured in the third quarter earnings of some of the nation's largest banks, according to Fortune. The article notes the law seems to be working, given that the banks' third quarter earnings project the increased cost of doing business under Dodd-Frank means big banks will shrink on their own.
JPMorgan Chase (JPM) - Get JP Morgan Chase & Co. Report , for example, cut its assets by 6% to $160 billion in the past six months after allowing them to rise since the financial crisis, according to Fortune. And Bank of America (BAC) - Get Bank of America Corporation Report  managed to keep its assets flat sequentially in the third quarter but plans to ramp up cost cutting, especially in its investment banking area, noted Fortune.
But the declining assets revealed in third quarter earnings may be the result of other external events and not solely from Dodd-Frank cost cutting measures, making the impact of the law somewhat questionable. With banks paying low interest rates on money market funds and certificates of deposits, consumers may be parking their money elsewhere.
Meanwhile, since 2010, big banks have been paying significant amount of fines dues to non-compliance or failure of stress tests, under Dodd-Frank. Citigroup's (C) - Get Citigroup Inc. Report  is one example, settling an amount equivalent to 1% of the bank's estimated revenue for 2015, according to Thomson Reuters StarMine.
data by
According to CNBC, Bank of America had to pay an estimated $70 billion in fines "due to Dodd-Frank and myriad other forces." In order to generate more profits and adhere to Dodd Frank rules, big banks are cutting significant costs, which in turn are impacting their revenues and earnings.
Banking Industry Shrinks
Since the implementation of Dodd-Frank, there has also been a sharp decline in the number of banks, according to the International Business Times. Between 1990 and 2007, there were 500 new branches each year, but since 2010 the number has dropped significantly below 300 per year. Big banks like Bank of America, Citigroup and JPMorgan Chase have seen a decline in the number of branches.
But much of this decline could also be due to the digital shift towards online banking, rather than the effect of Dodd-Frank. One-third of banks' customers are now banking without branches and JPMorgan, Bank of America and Wells Fargo reported an increased annual growth rate in mobile banking users. Hence, there is little chance that the reduction in the number of branches is due to the implementation of Dodd-Frank.
This article is commentary by an independent contributor. At the time of publication, the author held no positions in the stocks mentioned.