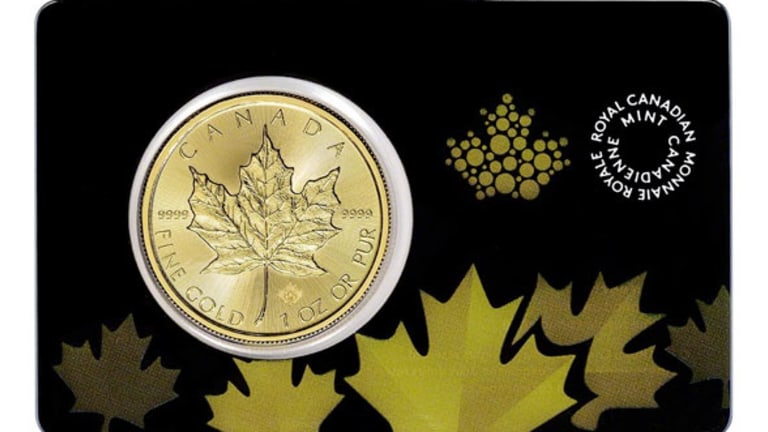 Do These 2 Undervalued Insurers in Canada Deserve a Spot in Your Retirement Portfolio?
Don't give short shrift to America's northern neighbor. You'd never know it from the way it's ignored in the press, but Canada's economy is robust. These two stocks prove it.
Don't give short shrift to America's northern neighbor. You'd never know it from the way it's ignored in the press, but Canada's economy is robust. These two stocks prove it.
Insurance companies are slow-burning value creators. With deep pockets and long gestation periods for returns on investment, insurance stocks deliver on potential over a period of time, and so need patience and a little perseverance.
Let's look at two largely undervalued Canadian insurers and what lies ahead for them. Most importantly, do they deserve a place in your long-term retirement portfolio? Let's find out.
data by
Manulife (MFC) - Get Report
Unlike typical companies, insurers should not be valued by their price to earnings ratio. What one needs to understand is price-to-book (P/B) and price-to-free-cash-flow.
Manulife is a Canadian financial-services provider with its operations spread across Asia, Canada and the United States. The company offers financial protection as well as wealth management products and services.
Founded 128 years ago, it now trades at a price to book of 1.2 times. This is at a steep discount to China Life InsuranceCo ADR at 2.3 times, AIA Group at 2.4 times and Prudential PLC at 3.2 times. Additionally, Manulife trades at equal valuations to globally diversified Allianz SE ADR (1.2 times on P/B).
On a price-to-cash flow basis, Canada's largest insurer by market capitalization trades at 4.6 times. Compare this to China Life Insurance Co ADRat 8.3 times, AIA group at a dizzying 101.8 times and Prudential's 10.6 times.
One could possibly argue about the company's growth rate, but it's clear that Manulife, led by CEO Donald Guloien, is undervalued.
The company's third-quarter earnings statement was commendable: Its Asia division achieved record insurance sales; the Canada segment saw wealth and asset management gross flows nearly double; and the U.S. segment registered record gross flows and strong organic growth in mutual funds.
Core earnings were at $870 million, an increase of $115 million year-on-year. Changes to actuarial methods and assumptions and investment-related experience pulled down net income to $622 million.
The company is projecting a core earnings growth of 10%-to-12% over the medium-term. Buoyed by earnings growth and strong capital, dividends have been raised twice in the last 19 months.
At a dividend yield of 3.21%, the company scores.
Analysts are bullish on this stock given its strengths and value with 16 out of 20 recommending a "Buy," two "Over-weight" and two suggesting a "Hold". This stock is extremely well suited for a buy-and-hold wealth building strategy.
data by
Sun Life (SLF) - Get Report
Canadian insurer Sun Life is another stock that may have passed by you without raising your interest, but is worth your consideration.
Celebrating 150 years in 2015, Sun Life Financial provides a wide range of protection and wealth products and services to individuals and corporate customers across a large number of countries
At a price to book of 1.5 times, Sun Life doesn't look overvalued even though the industry average is 1.1 times. A higher revenue growth (three-year average) at 9.1% compared to 6.2% and net margin of 10.2% (last 12 months) against the industry's 8.2% are good reasons.
After a poor 2013, Wall Street seems impressed by the company's efforts to turnaround operations. Analysts have bullish ratings on the stock with 10 "Buy" calls, two "Over-weight" ratings and five "Hold" recommendations out of a total 17 ratings.
After poor free-cash-flows (FCF) in 2012 and 2013, FCF has improved in 2014 and has stabilized in last 12 months. Its dividend yield at 3.63% is attractive.
Despite the 8% stock price drop this year, we suggest you carry on with this company. Why? Because even major operators like Berkshire Hathaway(down 9.5%) and Zurich Insurance Group (down 17%) have slid this year.
In terms of dividends, the company has paid $1.51 (Canadian, roughly $1.11) annually in 2015 (including the dividend announced). This represents an increase of nearly 5% after the company held dividends at $1.44 for the previous four years.
We feel this reflects business momentum and a strong capital position. The company has itself talked about how its target dividend payout range is 40% to 50%. For trailing 12 months, the payout ratio has been at around 42%. So, dividends can be boosted further.
Are you making the right investment moves for your retirement, or are you blowing it by making all-too-common money mistakes? There are crucial steps that you should be taking now, to build weath over the long haul. To find out whether you'll have enough money in your later years, download our free report: Your Ultimate Retirement Guide.
This article is commentary by an independent contributor. At the time of publication, the author held no positions in the stocks mentioned.