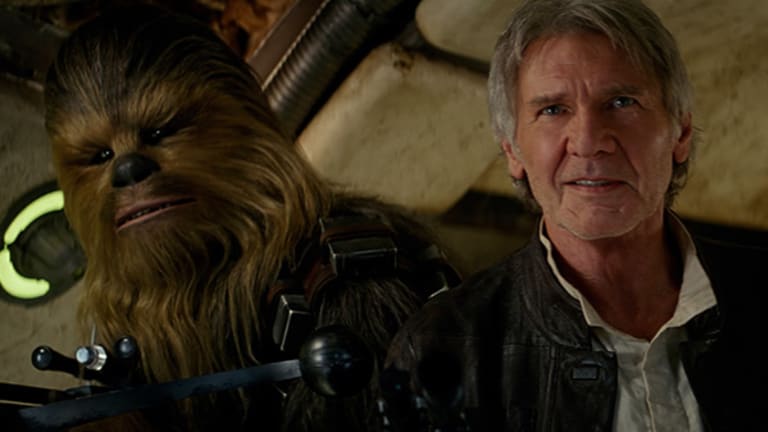 Disney's Han Solo Movie Begins Filming, First Cast Photo Released
The cast of Disney's Han Solo film were all smiles on set on board the Millennium Falcon in the first set photo released today.
Fans caught a glimpse of the cast of the upcoming Han Solo standalone film on Tuesday, Disney's (DIS) - Get Walt Disney Company Report latest link in the line of Star Wars movies began shooting today. A picture released today from Lucasfilm shows the cast on set aboard the famed Millennium Falcon.
Hail, Caesar actor Alden Ehrenreich will play Solo, he is joined by Game of Thrones' star Emilia Clarke, and Hunger Games actor Woody Harrelson. The film is set to be released in May 2018.
Before the Han Solo movie, which is yet to gain an official title, Disney will release Star Wars: The Last Jedi this December.
Disney announced back in 2012 that it was acquiring Lucasfilm for $4 billion and that it intended to release a number of new films in the Star Wars franchise.
The first film, The Force awakens hit $2 billion in the worldwide box office when it was released in December of 2015. The next film to be released was Rogue One, which was out last December. It topped $1 billion worldwide.