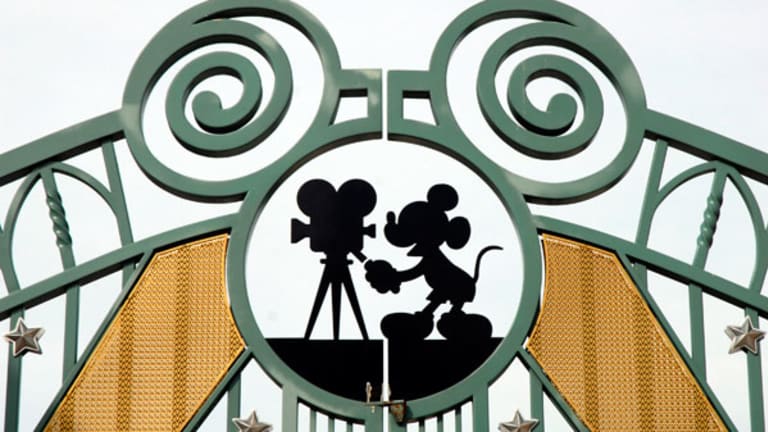 Disney Is Getting the Better of Google's YouTube
Disney is upping the ante in its quest to gain a foothold in digital media, and this bet might just pay off, eventually.
NEW YORK (TheStreet) -- The Walt Disney Company (DIS)  struck a deal to buy Maker Studios for a reported $500 million though the value of the transaction could reach $1 billion if certain performance-based goals are reached.
Maker Studios produces and distributes videos on Google's (GOOG)  YouTube. Its focus is on millennials and its content reaches more than 380 million subscribers worldwide. In other words, Maker knows how to network and how to appeal to a population just old enough to access technology but not quite old enough to go out and purchase gadgets or download paid content without parental approval.
As anyone who has every spent more than 10 minutes in a room with a pre-teen can tell you, it's a tough crowd.
As such, Disney is actually getting a deal - an established distribution network coupled with a team that knows how to tap into a notoriously difficult market. It's like two-for-one.

WATCH:Disney Studios Makes $500M Bet on YouTube Provider Maker Studios
The idea of a company like Disney, famous for creating family-friendly movies and television shows, buying an up and comer like Maker Studios is smart. Shareholders might feel the sting for the next couple years but as a long position, Disney is looking sweeter by the day. It has kept a strong focus on building its content library (like in its 2013 acquisition of Lucasfilm) and been willing to take big strides in reaching digital media markets as they emerge.
In 2009,Disney bought a stake in Netflix (NFLX)  rival Hulu and in 2010 it spent $563 million to buy social game maker Playdom. Granted, neither investment was a breakout deal. The social media game landscape has changed from the days of Farmville (Candy Crush anyone?) and Hulu has struggled to gain the sort of foothold that Netflix has, but Disney was still able to be a player in a way that other companies like Disney have not been, making it no wonder that its share price has nearly doubled over the past two years.
And I'm betting its share price is only going to go higher, eventually.
While these previous deals have given Disney a position in digital media, neither gave it the sort of direct access to its target audience that the deal with Maker Studios does. It is a ready-made forum for Disney to stream its own content and it brings its own experts to the table, such as Maker chief executive Ynon Kreiz.
Disney must recognize this as the newest addition to the Disney family will not become part of its web and and video game division but rather answer directly to the company's CFO, James A Rasulo. Clearly, Disney is trying a different direction and it just might pay off.
Moreover, Disney can afford the risk. Disney has also been aggressive in getting a foothold in the streaming television market, striking a deal with Netflix that would allow the latter the exclusive right to show Disney movies eight months after they hit the theaters - a deal worth an estimated $300 million a year to Disney. The extra income means that Disney can afford to take risks like buying Maker Studios without damaging the bottom line.