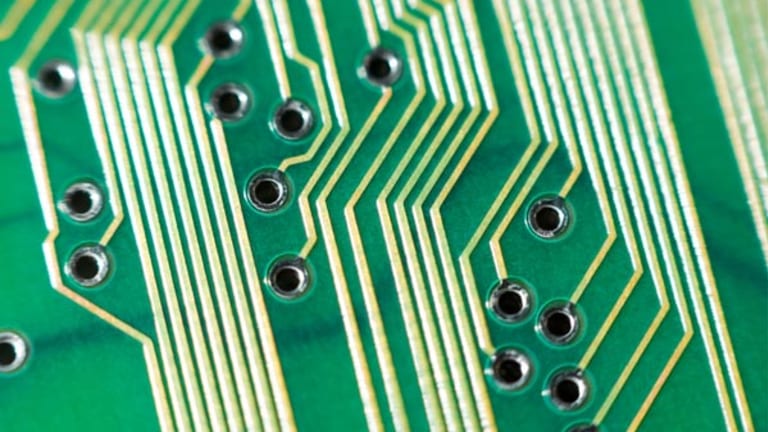 Dish Still Has Options on its Plate
Dish CEO Charlie Ergen needs to make his next move after his failed bid for Sprint. He still has pieces to play.
NEW YORK (TheStreet) -- In a surprise move Friday, Dish Network (DISH) - Get DISH Network Corporation Class A Report said it won't continue its pursuit of Sprint (S) - Get SENTINELONE, INC. Report, even though Chairman Charlie Ergen still had time to submit a new offer to block SoftBank's deal to buy Dish.
Ergen ended an eight-month drama, and may have ended Dish's interest in
Clearwire
(CLWR)
, which Sprint has been battling Dish to preserve.
Meanwhile, SoftBank, which last week increased its bid to buy Sprint to $21.6 billion, is the biggest winner here, especially since Sprint's attractiveness was due in part to its stake in Clearwire, which has valuable wireless spectrum.
SoftBank can now enter the U.S. wireless market. CEO Masayoshi Son says the Japanese wireless market has become saturated.
The offer for Sprint, the third largest wireless carrier in the U.S., will be voted upon by shareholders on Tuesday. The deal would give SoftBank 80% of Sprint. Both sides feel that the deal could be closed as early as July. I don't see a scenario where it won't be approved, especially since Sprint's largest shareholder, Paulson & Co., supports the transaction.
Last week,
maneuvering for Sprint and Clearwire as a manner of survival. Now Ergen is admitting that he couldn't keep up with SoftBank's seemingly endless ammunition. But nothing's changed. Ergen still needs to act.
The satellite TV industry like cable, has limited upside. It is still under attack from the emergence of pay TV/entertainment outlets like
Netflix
(NFLX) - Get Netflix, Inc. (NFLX) Report
and
Amazon's
(AMZN) - Get Amazon.com, Inc. Report
Prime. And the sector is getting more crowded with
Apple's
(AAPL) - Get Apple Inc. (AAPL) Report
iTV and possibly
Intel
(INTC) - Get Intel Corporation (INTC) Report
.
Also see: Solar Beyond Grid Parity>>
What's more, Dish remains in a battle with
DirecTV
(DTV)
. Dish trades at a premium to DirecTV, even though DirecTV has done much better in metrics like revenue growth, gross margin and operating margin.
The disparity between Dish's stock and that of DirecTV is more glaring with Dish's mobile broadband strategy now seemingly off the table. Dish investors are left to wonder what Ergen is going to do next to respond in these games of thrones. HBO would be proud.
Ergen needs to plot his next move fast, because I don't believe that Wall Street will continue to pay an expensive premium for Dish's stock.
The game is far from over, however. Ergen can still go after a mobile company such as
T-Mobile
(TMUS) - Get T-Mobile US, Inc. Report
, which recently acquired MetroPCS.
The thriving mobile broadband market is attractive for Ergen. He desperately wants Dish to build its capablity to offer high-speed Internet, video and voice services to its customers whether they're at home or on the go. T-Mobile does not bring the reach of Sprint, but I don't believe Ergen should ignore it as an option.
DirecTV is in the same boat - or in this case - same orbit. It also has to be concerned about the long-term state of the satellite industry - although the company has not been as aggressive as Dish in trying to alter its fate.
Also see: Why Twentysomethings May Reject the ACA>>
These two could even come together in a merger as a "last resort" type of a deal. There is precedent with
Sirius XM
(SIRI) - Get Sirius XM Holdings, Inc. Report
when both Sirius and XM operated as the two lone satellite radio companies prior to their merger in 2008. One or both would have been killed off without the merger. The combined company has become more valuable, even in the face of emerging threats like
Pandora
(P)
.
I can only speculate about the value that a combined Dish and DirecTV would bring to shareholders, and I'm not convinced that this idea will ever be on the table. But it should be. Weirder things have happened.
So for now, while Dish has lost out to SoftBank for Sprint, Ergen has more pieces to play.
At the time of publication, the author was long Apple
.
Follow @saintssense
This article was written by an independent contributor, separate from TheStreet's regular news coverage.
Richard Saintvilus is a private investor with an information technology and engineering background and the founder and producer of the investor Web site
. He has been investing and trading for over 15 years. He employs conservative strategies in assessing equities and appraising value while minimizing downside risk. His decisions are based in part on management, growth prospects, return on equity and price-to-earnings as well as macroeconomic factors. He is an investor who seeks opportunities whether on the long or short side and believes in changing positions as information changes.