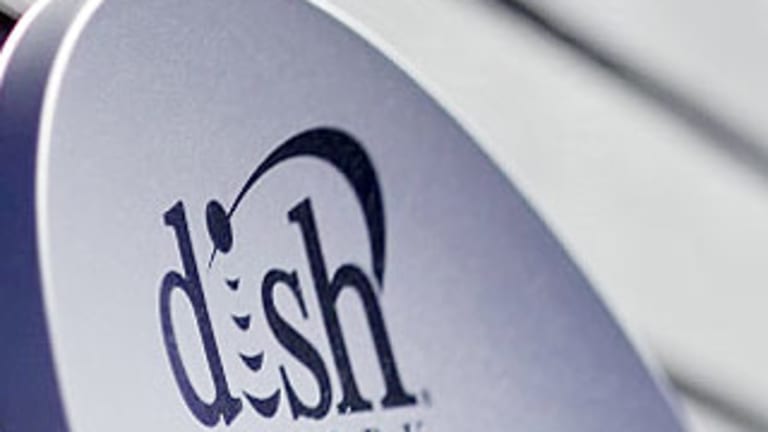 Dish Network Founder Returns as CEO; Company Faces Subscriber Losses, Stiff Competition
The emergence of other entertainment outlets makes the job of founder Charlie Ergen, who replaces Joe Clayton, more challenging and may negatively impact the stock price.
NEW YORK (TheStreet) –- Dish Network (DISH) , the second-largest satellite television provider in the U.S., announced Monday that Chairman Charlie Ergen, the company's founder, will revert to his role as chief executive effective March 31, taking over for current CEO Joe Clayton, who announced his retirement.
The 65-year old Clayton has been with the Englewood, Colo.-based company since 2011, taking over for Ergen, who stepped down to become chairman after serving as CEO for more than a decade.
This leadership change follows Dish's reporting fourth-quarter revenue and subscriber results that missed analysts' estimates. Dish said that it lost more customers in its pay-TV business. Dish competes with larger rival DirecTV (DTV) .
Ergen's main task will be to put a stop to the subscriber losses and find ways to present better value than DirecTV. This won't be easy.
The satellite TV industry (and cable), is under attack with the emergence of such pay TV/entertainment outlets as Netflix (NFLX) and Amazon's (AMZN) Prime streaming service -- not to mention, with the growing popularity of over-the-internet/standalone services like HBOGo and Hulu.
The space is getting even more crowded with Verizon's (VZ) FiOs TV service, and AT&T (T) , which is looking to counter with its pending $48.5 billion merger with DirecTV. This is to say nothing about Apple's (AAPL) rumored ambitions to disrupt the television-viewing experience.
All told, Ergen has a lot to do. The stock is already trading at an expensive valuation of 41 times trailing earnings. Investors should consider taking some profits now.
Despite Dish's 7.4% year-to-date, stock gains, which have bested the broader averages, analysts are growing more bearish. The company is projecting an annual, 2.5% decline in earnings over the next five years. Monday's subscriber disappointment heightens the lack of value already implied in the stock.
To its credit, Dish, which earned 88 cents per share, beat fourth-quarter earnings estimates by a wide margin. Analysts were looking for 43 cents per share. But the company hasn't explained the 40% year-over-year surge in profits, up from 63 cents last year. This raises the possibility that these numbers are not sustainable. 
What's more, this also puts Dish, which lost roughly 63,000 pay-TV subscribers in the fourth quarter, in an unenviable position to have to duplicate and/or beat this earnings number next year. Given its present and emerging competition, that's unlikely to happen.
This article is commentary by an independent contributor. At the time of publication, the author held no positions in the stocks mentioned.