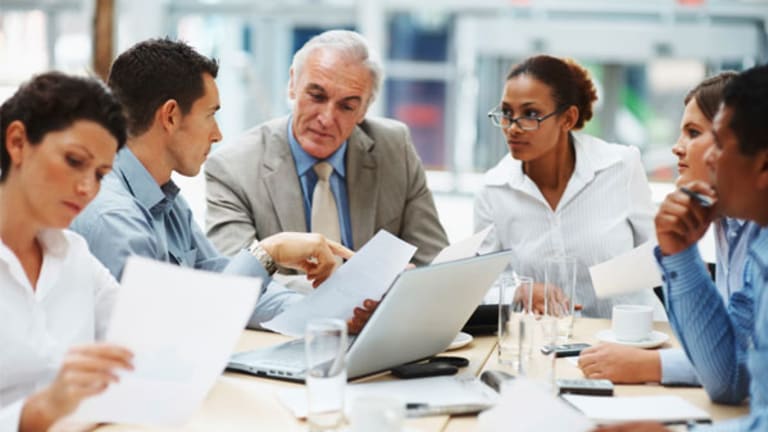 Dimon Is No Musk, Wall Street Is No Tesla: Street Whispers
David Brooks isn't wrong to call for a 'grandiosity rebound, but its time for Wall Street to shut up and sit down for a decade or three.
NEW YORK (
) --The U.S. needs a "grandiosity rebound," according to
The New York Times
' David Brooks, in
that describes the truly astonishing accomplishments of Elon Musk.
Musk, just 41 years old, has already created several groundbreaking companies in a wide range of industries. These include
PayPal
, which he sold to
eBay
,
Tesla Motors
, which has revived the notion of electric cars as a serious solution to our energy and climate problems, and
Space X
, which aims to revive space exploration and is already making a profit--to name just three.
Brooks argues that we have become a nation of detractors and ironists, more interested in tearing down people like Musk than in celebrating their accomplishment. This has to change, Brooks argues, if the U.S. economy is going to rebound and help the country return to its former greatness.
"Prosperity," according to Brooks, "is often driven by small enclaves of extraordinary individuals that build new industries and amass large fortunes. These driven, manic individuals are frequently unpleasant to be around. But, if your country is not attracting and nurturing them, you're cooked."
Musk is a great example to prove Brooks' point. The only problem is that this same argument is put forth by Wall Street, but Wall Street is not nearly so good at creating things the world needs as Elon Musk is.
Instead, Wall Street creates toxic securities to inflate a housing bubble, and then bets against those same securities so it can profit by blowing them up.
Goldman Sachs
(GS) - Get Goldman Sachs Group, Inc. (GS) Report
and
Deutsche Bank
(DB) - Get Deutsche Bank AG Report
were among the first banks to catch on to this strategy, but soon other firms on Wall Street were trying to ape it.
Wall Street finds clever ways to buy companies for relatively little money, saddle them up with debt, and waste their resources to extract "management fees" for doing this.
The first people to figure out how to do these things were undoubtedly brilliant, but they were also part of the cynical upside down world Brooks argues we need to leave behind in order to get back on our feet.
This cynicism--and its distance from the more prosperous constructive, optimistic post-War era people like Brooks would like to see us bring back--is brilliantly captured by the song "
Bet Against the American Dream
"--a send-up of a post-War Broadway musical that describes the massively successful housing short by hedge fund
Magnetar
.
Wall Street executives don't see themselves this way.
According to the book "Too Big To Fail," the best-selling play-by-play of the 2008 crisis,
JPMorgan Chase
(JPM) - Get JPMorgan Chase & Co. (JPM) Report
CEO Jamie Dimon sent a note to Treasury Secretary Hank Paulson quoting Theodore Roosevelt from 1910, which says "it is not the critic who counts," and that "the credit belongs to the man who is actually in the arena, whose face is marred by dust and sweat and blood" and who "if he fails, at least fails while daring greatly."
The only problem is that Dimon, Paulson and Mitt Romney -- for that matter -- are not in the same class as Musk. Whether the three men from Wall Street can be said to have "dared greatly" is debatable, but they come from an industry that has relatively little to celebrate and a lot to answer for over the past 30 or so years.
So, sure, let's encourage more Elon Musks to come to the U.S. and find ways to reduce our dependence on fossil fuels, fix our education system and cure diseases. But let's encourage Jamie Dimon, Mitt Romney and the other gladiators of Wall Street to shut up and sit down for a decade or three.
--
Written by Dan Freed in New York
.
Follow this writer on
.
Disclosure: TheStreet's editorial policy prohibits staff editors, reporters and analysts from holding positions in any individual stocks.