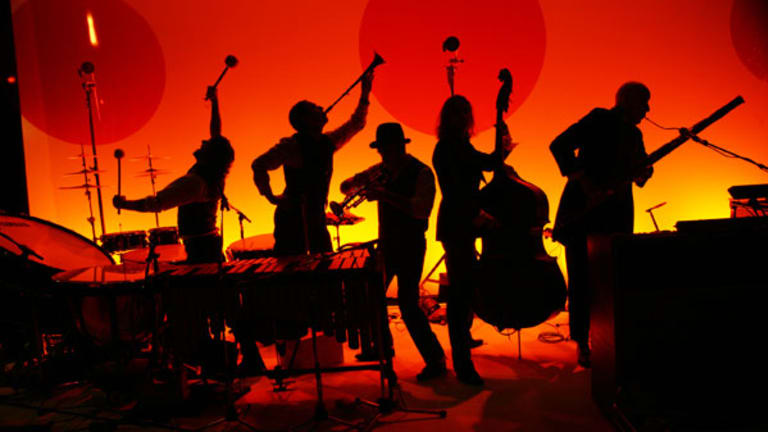 #DigitalSkeptic: Music Industry Carnage Most Definitely Is Not Over
Musician and label founder Blake Morgan knows what success looks like, and the current economics of streaming are not it.
Musician and label founder Blake Morgan knows what success looks like, and the current economics of streaming are not it.
NEW YORK (TheStreet) -- Blake Morgan is absolutely, positively sure that more music industry carnage is yet to come from the digital-age typhoon.
"The worst is most definitely not over," the New York City-based musician, producer and entrepreneur told me during a long, passionate call about the realities of today's declining digital music industry.
"The whole miracle that download sales would somehow replace CDs has come to an end," he said. "The current economics of streaming are making it fundamentally impossible for artists to get paid."
Digital-age investors should understand that Morgan has lived the slumification of the music biz from the inside. Starting in the late 1990's, he was a blazingly hot, rising musician, with a one of kind record deal with producer Phil Ramone. The same Ramone who made musical millions with the likes of Led Zeppelin, Lenny Kravitz, Billy Joel, Frank Sinatra, Bob Dylan and Aretha Franklin.
But after living the sad song of working within the limits of an established label, in 2002 Morgan struck out on his own with his own imprint called ECR Music Group. By sheer luck, ECR turned out to be the right tune at the right time. By offering the then-revolutionary innovation of giving artists 100 percent control of their own master recordings, he was able to create a roster of first-class musicians while keeping costs down and quality high.
"The music industry average for breakeven on discs is about 2 percent. So far, over the past decade, my break even has been 88 percent," he said.
By taking control of how his records are made, sold and marketed, he has been in direct touch with the hard-core dollars and cents of the music industry for the past decade, giving him remarkable front-row seats on the once-in-a-millennium decimation in top-line sales and bottom-line profits that is today's digital age music business.
And for Morgan, the biggest problem with the music industry is obvious: It no longer knows what business it's actually in. "When people say they sold 5,000 units in Cleveland, it has been a long time since someone could explain to me what that unit is," he said. "If you sell three songs on [Apple's (AAPL) - Get Report] iTunes, stream three more on Spotify, and then move two EPs discs at a concert, how many records did you just sell?
"The only thing that seems consistent to me is the dollars that are being brought in," he explained. "And from that perspective, the idea that this business is somehow in turnaround is just not happening."
Not Singing a Happy Tune
Morgan takes deep, deep issue with the claim that recent industry figures tell a story of musical recovery. The object of his recent scorn is work like that from Joshua P. Friedlander, vice president for strategic data analysis for the Recording Industry Association of America. Friedlander's report from last week optimistically says streaming music revenue has grown from 15% of total sales in 2012 to 21% in 2013, with total subscribers essentially doubling in that period from 3.4 million to 6.1 million.
"Overall, 2013 sales results show the continuing emergence of streaming music models as meaningful contributors to the industry revenues," wrote Friedlander.
But Morgan is livid when investors, regulators and consumers overlook key findings in data like the RIAA's. He points out that overall revenues remain flat for the industry, at about roughly $7 billion for both 2012 and 2013. Meaning, music revenues are basically melting away at whatever global inflation rate investors care to choose.
And if analysts are willing to dig deep into the music market data, they will see what pisses Morgan so. Sales in once-lucrative digital products like downloaded singles and ringtones have collapsed, dropping about 5% and 42% respectively. Worse, the growing streaming services simply do not produce enough profits to pay artists reasonable fees.
"I saw Bette Midler tweeted that she just had 4 million streams on Spotify. And she made all of $100," said Morgan.
"That is not even the cab fare to the airport."
Back to the Music Biz's Future
Now comes Morgan's big point: He argues that the future of the music business actually lies in its past. That is, facing the fundamental inequalities that have lurked in music for generations -- namely large radio station groups do not pay the same royalties as the Internet or other outlets.
"If Pandora (P)  had said that they are happy to be paying the royalties they do, and that it's a disgrace that a Clear Channel can make billions playing music and not pay those same fees, musicians would have flocked to them," said Morgan.
"But now streaming is trying to match terrestrial radio by paying less to artists," he said. "And that has galvanized musicians to finally take action."
What Morgan is seeing is his colleagues finally have a taste for standing and fighting for what few dollars remain in their profession. Morgan says it has become relatively common for performers like David Bryne to openly question the economics of the music business. That is change of attitude is what will finally transform the industry -- not some app or yet-to-be-invented music technology.
"The economic worst is not over," he said. "But at the same time, musicians are stepping up more than ever.
That is why I am 100 percent sure we are going to win."
This commentary comes from an independent investor or market observer as part of TheStreet guest contributor program. The views expressed are those of the author and do not necessarily represent the views of TheStreet or its management.