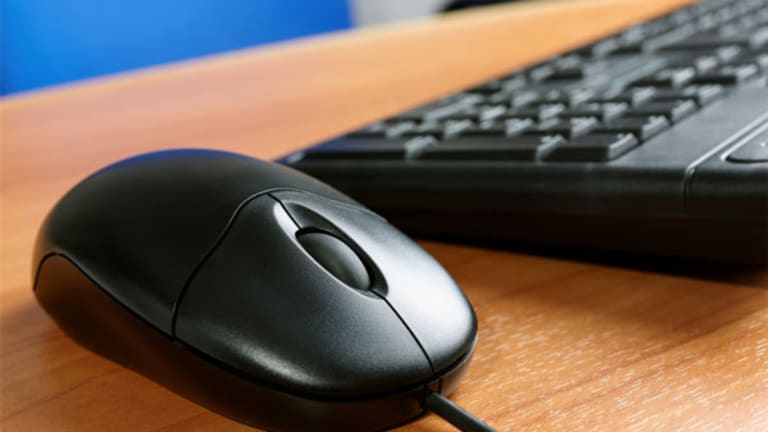 Publish date:
Digital Realty's Cyber Tuesday Sale
Cyber Monday has come and gone, but for data center REIT Investors, Cyber Tuesday is beginning to feel like bargains-a-plenty
Cyber Monday has come and gone, but for data center REIT Investors, Cyber Tuesday is beginning to feel like bargains-a-plenty
NEW YORK (
) -- Cyber Monday has come and gone, but for data center REIT Investors, Cyber Tuesday is beginning to feel like bargains-a-plenty. Tuesday data center REITs
Digital Realty
(DLR) - Get Digital Realty Trust, Inc. Report
,
CoreSite
(COR) - Get CoreSite Realty Corporation Report
and
DuPont Fabros
(DFT)
have joined
Rackspace
(RAX)
,
Amazon
(AMZN) - Get Amazon.com, Inc. Report
and
Equnix
(EQIX) - Get Equinix, Inc. Report
in a market selloff after
Google
(GOOG) - Get Alphabet Inc. Class C Report
officially announced its Compute Engine cloud infrastructure platform (the service was in beta until now), and simultaneously unveiled new features and major price cuts.
Google said it's cutting prices for most of its services like online data storage and computer processing by 10% and its high-end data storage prices by 60%, while offering access to larger and more complex computing systems. Google is also promising that critical projects will remain working 99.95% of the time, far better performance than in most corporate data centers.
Over the last several years, Google and the other dominating cloud service providers have built a global network of more than a million computer servers. In the process, the companies are rethinking almost every step to maximize efficiency and power.
It seems logical that Rackspace and CoreSite would be hit the hardest since they focus solely on collocation (co-location enables your business to locate its servers and mission-critical applications in an off-premise facility with security, including power supply, cooling controls and on-site staff to fix issues). However, if Google becomes a larger developer of data centers to house its own collocation business and then
Microsoft
and Amazon follow suit, Digital could have an issue.
As it stands today, Digital has been a build-to-suit developer (strategic partner) with the big cloud players and they lease out the space.
Digital has had a series of missteps beginning from a short play with Highfields Capital, followed by a REIT selloff in late May, and then two earnings call miscues -- all resulting in a 34% share price slide (since May 1). Year-to-date Digital has returned -28.83% and today's news spurred a 3% selloff.
Courtesy of SNL Financial
The volatility for Digital has created considerable fear. However, Digital doesn't really compete with Google and Amazon. They're in an entirely different business. For instance, Amazon's Web Service business rents space on its servers to small- and medium-sized businesses. Digital does not own servers, it owns real estate and the company provides a secure environment with redundant power and high connectivity where customers can house their own servers.
Also Google, Microsoft and
Facebook
represent less than 4% of Annualized Base Rents, or ABR. The selloff today is perhaps an indication that investors remain nervous about the rapid growth of the cloud-based model. The silver-lining for Cyber Tuesday investors is that Digital's dividend yield is now a whopping 7.04%. That's what I call a bargain for Cyber Tuesday REIT investors.
Courtesy of SNL Financial
At the time of publication, the author was long DLR.
Follow @swan_investor
Brad Thomas has over 24 years of experience in commercial real estate brokerage, development and fixed income investments. He has provided nationwide real estate brokerage, construction, development and capital market solutions for build-to-suit, reverse build-to-suit, redevelopment, and sale/leaseback clients. He has worked directly with many nationwide retail and restaurant clients including many Fortune 500 companies in most retail categories such as automotive parts and service, office supply, drug store, dollar store, grocery store, and discount store.
Thomas researches and writes on a variety of real estate based fixed- income alternatives including both publicly-traded and non-traded REITs. Given his background in originating income producing assets, Thomas has extensive knowledge of capitalization and sustainable net lease investing. He is a disciple of Benjamin Graham and focuses his research on value investing with the primary goal of determining whether ¿an investment operation is one which, upon thorough analysis promises safety of principal and adequate return. Operations not meeting these requirements are speculative.¿ (Security Analysis - Ben Graham)
Thomas is an Advisor and Managing Director of Net Lease Investments with commercial brokerage firm Bull Realty, Inc. He was most recently Director of Strategic Markets for Embree Group and he was a Senior Vice President for Thompson National Properties, Phillips Edison, and Wilton Partners. Thomas was a partner in a regional development company and also a multi-unit franchisee for 2 International franchisors and has also consulted for several non-traded REITs. Thomas received a Bachelor of Science degree in Business/Economics from Presbyterian College and he has been a member of ICSC for over 23 years.