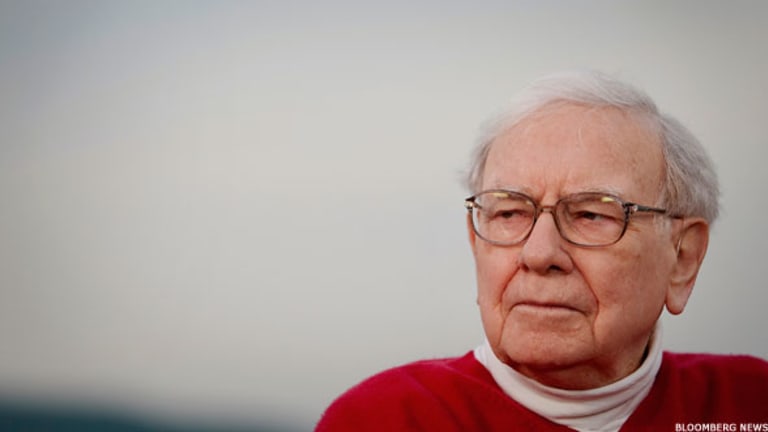 Did Warren Buffett Lose His Midas Touch With This Bad Bet?
IBM seems to have soured. Was the Oracle of Omaha wrong to buy the stock?
Originally published Jan. 4.
Warren Buffett is known internationally for his investing prowess. After all, his stock market success has secured him the position of the world's third wealthiest person. As CEO, chairman, and largest shareholder of Berkshire Hathaway, he has led the company in making savvy investments that have catapulted class A shares higher than $200,000.
Many individual investors closely watch and copy Buffett's every investing move, hoping to make their own gold from his Midas touch. But did the Oracle of Omaha lose some of his prowess in 2015, bringing his disciples down with him?
2015 is shaping up to be Buffett's worst year relative to the rest of the U.S. stock market in six years. In what was supposed to a joyous golden anniversary year, celebrating Buffett's 50 years at the helm of Berkshire Hathaway, the conglomerate is down 11%.
And while Buffett's mantra has always been to judge a company's record based on its book value, he's now advising investors to consider Berkshire's share price over the long term.
Among the reasons for Berkshire's dismal 2015 were the losses realized by American Express, Wells Fargo, and Wal-Mart -- three of the biggest holdings in Berkshire's portfolio. They contributed a $1.2 billion hit.
As well, Buffett has clung to a stubborn dependence on oil and gas. While Berkshire doesn't own any oil and gas companies as subsidiaries, its railroad business transports mainly oil and coal. This year's dismal energy price performance hasn't helped matters there.
But International Business Machines (IBM) - Get Free Report was perhaps Warren Buffett's worst bet for 2015. In November, he admitted that Berkshire had lost $2 billion on its investment in the IT services, software, and hardware company. Since Berkshire has loaded up on more than $13 billion in IBM stock since 2011, that's a 15% hit to its portfolio holding.
data by
Buffett first bought into IBM in the first quarter of 2011 with a purchase of more than 4.5 million shares at an average price of $159. At the time, this was a bit of a shocker: Buffett was famous for eschewing technology stocks, maintaining that he buys only companies the he understands.
By the end of 2011, IBM holdings accounted for 18.6% of Berkshire's portfolio, and Buffett made purchases when the stock was as high as $197.
In his 2011 letter to shareholders, Buffett wrote that he expected the stock to remain in the $200 range over the following five years. This was indeed the case into 2013, when the stock soared to record prices, and Buffett looked poised to keep his sterling track record.
But times have changed for Big Blue.
2015 has been a disastrous year for IBM. The stock currently sits under $140 and hit its 52-week low of $131.75 on November 13. Chiefly to blame is sluggish worldwide IT spending: Gartner forecasts spending growth to be down by 4.9% for 2015.
IBM's revenues have fallen for 14 consecutive quarters due to week demand for its products and services. In the third quarter 2015, total revenues from continuing operations fell 14% annually. In addition, revenue from IT services declined 10%, software revenue slipped 10%, and revenue from hardware sales plunged a ghastly 39%.
IBM is an aging business. It hasn't proven capable of keeping up with younger companies such as Amazon or even Microsoft. Analysts point to a stock price forecast of $125 (low) to $174 (high) for the next 12 months. Those numbers just aren't close to the $200 Buffett had expected.
While IBM may pick up over the long term, those who had placed their bets with Buffett have certainly been disappointed with this investing mistake. And with no signs of a speedy recovery, 2016 should prove just as dismal for IBM -- and Warren Buffett.
Did you know there are certain swift-moving, opportunistic stocks that master investors Buffett, Lynch, and others bought to kick-start their wealth early in their careers? But now these Wall Street stars can't invest in these stocks anymore; they're too wealthy. But you can! If you're a non-billionaire, these stocks can change your whole life. Take a look.
This article is commentary by an independent contributor. At the time of publication, the author held no positions in the stocks mentioned.