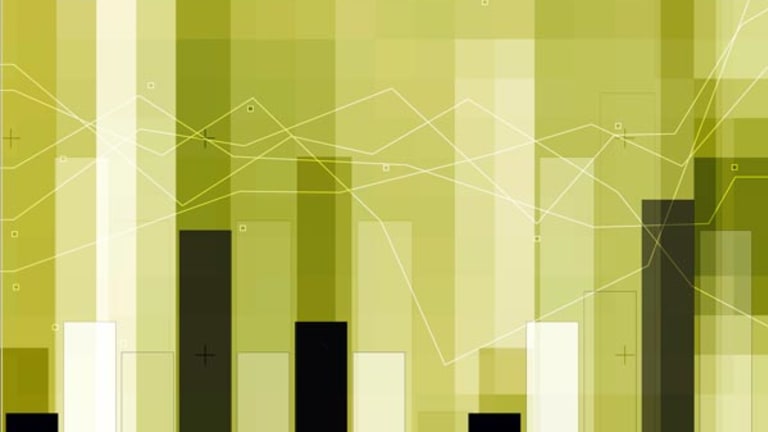 Did Sponsors Who Dumped Tiger Make a Mistake?
In light of Tiger Woods' apology speech Friday, we're asking you if the sponsors who dumped Tiger -- like AT&T and Accenture -- made a big mistake.
NEW YORK (
) --
Tiger Woods'
public appearance Friday appeared to have done him more good than harm, paving the road for his successful return to professional golf. In fact, Woods' public expression of remorse to fans, family and business partners garnered a B+ from one crisis communications coach.
"He did many, many things well," T.J. Walker, head of Media Training Worldwide says. "He seemed contrite. He seemed sincere. He hit the right emotional note." Furthermore, Tiger "defanged his attackers because he answered every one of their charges...he said he's completely guilty."
Indeed, one of the first things Tiger declared when he took to the podium was "I know people want to find out how I could be so selfish and so foolish. People want to know how I could have done these things to my wife, Elin, and to my children. And while I have always tried to be a private person, there are some things I want to say."
"Now when that happens it makes it much harder for people to continue pounding," Walker points out. "You're not going to have confrontation if one side is agreeing."
However, Walker does fault Tiger on his presentation skills, saying that Tiger should have had more eye contact, instead of looking down so frequently. He also feels that Tiger should have gotten rid of the script and lectern.
In terms of press strategy, Walker gives Tiger a C, explaining that he should have made this move much, much earlier -- three months earlier, that is -- and adds that Tiger missed an important opportunity to deflate media intensity over the details of his affairs by not opening the floor for press questions.
Still, the apology generally generated public sympathy. Tiger's slow, thoughtful delivery; his long embrace with friends and family membes at the end of it -- all those aspects were designed to make Tiger appear sincere in his efforts at restoring the public's trust in his character.
And perhaps, even more importantly, Woods outlined for the public specific plans of action to remedy his mistakes, ranging from Buddhism to therapy. "Starting tomorrow," he said, "I will leave for more treatment and more therapy."
Tiger said he's not sure when he's returning to golf, though he hasn't ruled out returning this year.
Despite the uncertainty over the timing of his return to professional golf, Tiger's appearance Friday seemed like a strong enough start to the possibility of a successful return that some observers are wondering whether perhaps corporate sponsors
Accenture
(ACN) - Get Accenture Plc Class A Report
and
AT&T
acted too hastily when
they decided to jump the Tiger ship.
Not all of Tiger's sponsors fled. There are, of course, sponsors who have stood resolutely behind Woods, such as
Nike
(NKE) - Get NIKE, Inc. Class B Report
and
Electronic Arts'
(ERTS)
.
Others sponsors -- like
P&G's
(PG) - Get Procter & Gamble Company Report
Gilette and
TAG Heuer
-- have adopted a compromise position, limiting Tiger's involvement in their marketing campaigns while biding their time. In that camp, arguably, would be
PepsiCo
(PEP) - Get PepsiCo, Inc. Report
, which has discontinued its Woods-brand drink, while saying the move had nothing to do with recent events.
In light of Tiger's apology, do you, readers of
TheStreet
, think corporate sponsors who dropped Tiger Woods made a big mistake? Take the poll below to see the consensus of TheStreet.
-- Reported by Andrea Tse in New York
RELATED STORIES:
>>Tiger Woods Makes Public Apology
>>Tiger Woods Returns
>> Tiger's Worst 60 Days Ever Get Worse
>> AT&T Paid Zilch to Break Tiger's Contract
>> Nike to Market Clubs Without Tiger Woods
>> EA Sports: Preparing to Drop Tiger Woods?
>> 'Tiger Woods Portfolio' a Buy, Poll Says
>> Tiger Woods Being Erased by TAG Heuer
>> PGA: "We Can Move Forward Without" Tiger
>> Tiger Woods Erased by Accenture
>>Tiger Woods, Dubai World Still Friends
>> Next Sponsor to Drop Tiger: Tag Heuer?
>>Tiger's Infidelities a "Minor Blip:" Phil Knight
>> Tiger Woods Loses Accenture Sponsorship
>> Sponsors Should Drop Tiger Woods: Poll
>>Gatorade Drops Tiger Woods Drink
>>Are Tiger's Sponsors Doing the Right Thing?
>>Tiger Woods Financial News
>>See our new stock quote page.
Follow TheStreet.com on
and become a fan on
Copyright 2009 TheStreet.com Inc. All rights reserved. This material may not be published, broadcast, rewritten, or redistributed.