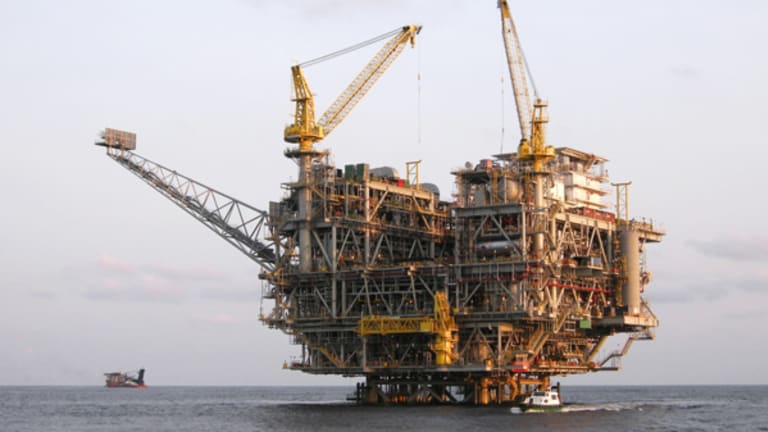 Dicker: U.S. Energy Independence Is Nigh
International Energy Agency's midyear report predicts a 'supply shock' that will change the politics of oil across the globe.
NEW YORK (TheStreet) -- The midyear report of the International Energy Agency has been released in London and it tells a story we already knew -- North American oil supplies continue to grow, decreasing the need for the United States to import as much oil from the Middle East and elsewhere.
But the IEA goes further in its predictions, calling for a "supply shock" that will change the politics of oil across the globe, infecting not only the chain of supply for oil, but also the chain of production for refined products like gasoline, heating oil and jet fuel.
While none of these trends has needed the imprimatur of the IEA to see, there is considerable added weight to the idea and inevitability of U.S. energy independence -- and the future of increasing U.S. energy exporting, both in refined products and in liquid natural gas.
This is a fascinating trend, considering that most industry analysts, no less than 10 years ago, were convinced of peak oil theory, an inevitable downslope of fossil-fuel energy production that most profiles claimed we were already past. However, tight oil plays from shale, oil sands from Canada and deep-water production from the Gulf of Mexico has denied the peak oil predictions, at least for the next several decades -- if not centuries.
I talk more about the IEA report and its implications with
above.
Also see: When It Pays to Hire a Financial Planner >>
Dan Dicker has been a floor trader at the New York Mercantile Exchange with more than 25 years of oil trading experience. He is a licensed commodities trade adviser.
Dan is currently President of
a wealth management firm and is the author of
published in March of 2011 by John Wiley and Sons.
Dan Dicker has appeared as an energy analyst since 2002 with all the major financial news networks. He has lent his expertise in hundreds of live radio and television broadcasts on
CNBC
,
Bloomberg
US and UK and
CNNfn.
Dan obtained a bachelor of arts degree from the State University of New York at Stony Brook in 1982.