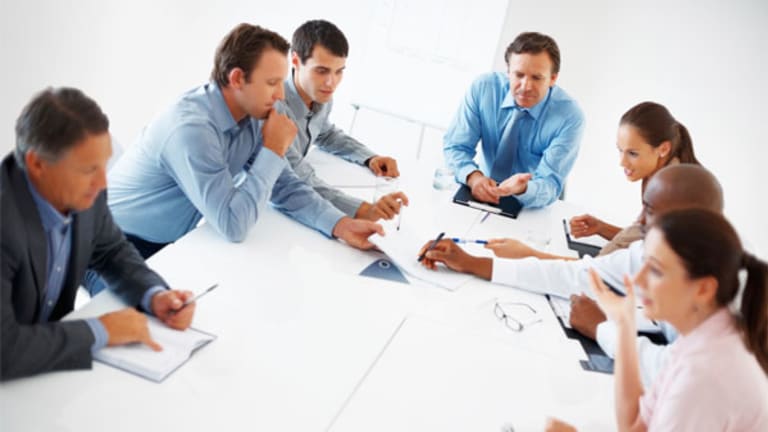 Dicker: I'm Buying Halcon
If Floyd Wilson is running the company, there's good reason to invest.
NEW YORK (TheStreet) -- Today I spoke with Jim Cramer about a very exciting stock that I have waited more than a year to begin accumulating. Halcon Resources (HK) .
There are a number of reasons why I've waited so long and why I've decided now is the time to get on board.
First, Halcon is run by one of the smartest oil men I've ever seen, Floyd Wilson. He's had an amazing knack, first for building companies designed to be easily bought out by other, larger E+P companies -- he showed that talent by building Petrohawk Energy and selling it at a big premium to
BHP Billiton
(BHP) - Get Free Report
in the summer of 2011.
But he also has an amazing knack for finding the right play with the right mix of assets -- a real "green thumb" for hitting big pays in big plays. With Petrohawk, Wilson was right on target to sell mostly natural gas assets to BHP when the frenzy for shale gas was close to its peak.
But Halcon is built upon liquids -- crude oil and NGLs -- which are the hottest play right now and likely to remain the place to be for the next few years.
The share price for Halcon got way ahead of itself in 2012. Most of the investors in the shares were price-insensitive, simply trying to get in on the back of Floyd Wilson's latest endeavor, to participate in some of his magic and hoping for a quick sale of Halcon in the mold of Petrohawk. But Wilson doesn't work that way. He slowly builds real assets and real value before shopping his company around, and that process can take years.
I still think that a sale of Halcon is far on the horizon, but Wilson has now positioned himself just right in the Bakken, Utica and Eaglebine plays, while the shares have been sloughed off by the impatient investors who were hoping for another Floyd Wilson "overnight sensation." At $7.50 a share, I'm ready to dive in.
I discuss Halcon in more detail with Jim in the video above.
At the time of publication the author had a position in HK.
This article was written by an independent contributor, separate from TheStreet's regular news coverage.
Dan Dicker has been a floor trader at the New York Mercantile Exchange with more than 25 years of oil trading experience. He is a licensed commodities trade adviser.
Dan is currently President of
a wealth management firm and is the author of
published in March of 2011 by John Wiley and Sons.
Dan Dicker has appeared as an energy analyst since 2002 with all the major financial news networks. He has lent his expertise in hundreds of live radio and television broadcasts on
CNBC
,
Bloomberg
US and UK and
CNNfn.
Dan obtained a bachelor of arts degree from the State University of New York at Stony Brook in 1982.