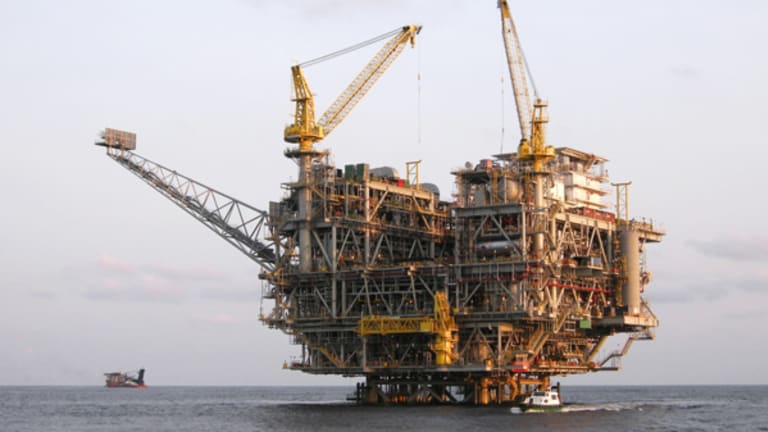 Dicker: Don't Ignore Commodity Markets
Compared with copper and gold, oil's drop hasn't been bad news, at least for the United States.
NEW YORK (TheStreet) -- Commodity markets are often ignored, but they shouldn't be. We can get a lot of information about what is happening in the stock markets and why by listening to what the commodity markets are telling us.
As I discuss with
TheStreet's
Joe Deaux in the video above, there's a lot to be gleaned from what commodities are saying right now.
Take oil, for example. While many of the commodity markets are looking increasingly weak, oil's swoon has been relatively minor, with U.S. grades of crude barely dropping 6% in the last several weeks.
Compared to the big moves downward that have emerged from copper and gold and some of the grain markets, oil's drop hasn't indicated the same kind of bad news, at least for the United States.
>>Also see: Should You Own Gold? >>
Instead, it's been an further indicator of a conclusion that many analysts have reached already: The United States remains the best house on a very bad block, with Chinese growth deceleration being indicated by copper's swoon and lingering European debt woes indicated by the weakness in gold and in European Brent crude grades.
I talk in more detail on the global macro view of commodities in the video above.
At the time of publication the author had positions in NBL and APC.
This article was written by an independent contributor, separate from TheStreet's regular news coverage.
At the time of publication, Dicker was XXX, but positions can change at any time.
Dan Dicker has been a floor trader at the New York Mercantile Exchange with more than 25 years of oil trading experience. He is a licensed commodities trade adviser.
Dan is currently President of
a wealth management firm and is the author of
published in March of 2011 by John Wiley and Sons.
Dan Dicker has appeared as an energy analyst since 2002 with all the major financial news networks. He has lent his expertise in hundreds of live radio and television broadcasts on
CNBC
,
Bloomberg
US and UK and
CNNfn.
Dan obtained a bachelor of arts degree from the State University of New York at Stony Brook in 1982.