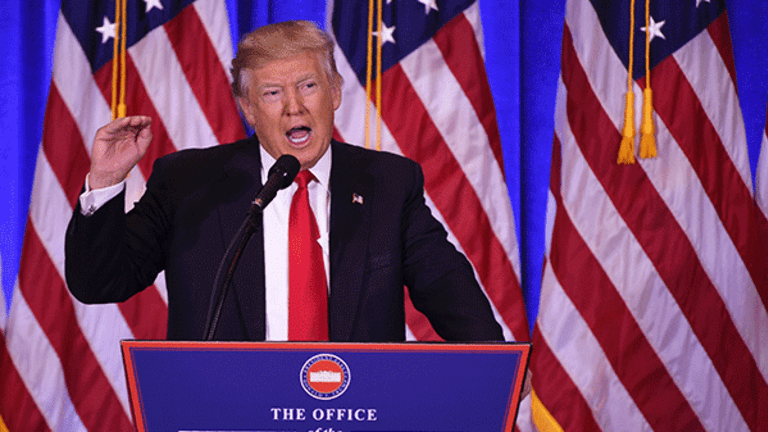 Despite Trump's Campaign Anomaly, TV Is Still Supreme in Politics
Looking forward, 2018 will be a big year for political advertising. Local broadcast television is fully expected to play the leading role in those races throughout next year and beyond.
Political pundits have spent the past two months deciphering the 2016 election and President-elect Donald Trump's unconventional presidential campaign.
These experts penned multiple articles analyzing campaign spending strategies and frequently compared the pros and cons of political advertising campaigns on television versus digital. Ultimately, these articles seek to project how the election could alter the future of political ad spending strategies.
The short answer: It changes absolutely nothing.
Nielsen's Total Audience Report for the third quarter, released this month, confirms recent trends that adults are watching more than twice as much TV each week compared with the second- and third-highest rated content media. As voters are consuming far more video content on television versus other platforms, the reach of TV means that it will play a highly influential role in the 2018 election cycle.
Here are three reasons why TV will remain the top medium for political campaigns.
1. Trump's campaign relied heavily on TV to win. Much of his success can be attributed to earned media.
Trump earned about $5 billion worth of free media coverage during the election campaign, more than double the amount earned by Democratic nominee Hillary Clinton, according to data analytics firm mediaQuant.
This was a situation unique to Trump, largely due to the fact that he built his brand on broadcast TV as a reality star. Still, his reliance on earned media coverage and re-tweets only carried him to the final weeks of his campaign.
Trump then chose to expand his efforts by spending heavily on TV ads in the last weeks of the election, with more than $24 million going to radio and TV ads in the last 10 days.
This decision might have won him the election, considering that a Hudson Institute analysis showed that when Trump ramped up his advertising, he made up ground in the polls.
One news story summed it up nicely: "It's not a new era for political advertising ... It shows brands matter more than ever."
2. Ad spending still reached record highs. Despite Trump's unprecedented campaign and various articles decreeing a mass transition to social media, last year was the second-highest grossing election season ever, due to strong ad spending in state races. In each close race, candidates relied heavily on TV to get them across the finish line.
In fact, local broadcast TV spending on Senate races came in at $679 million, an 18% increase over 2012.
Spending for gubernatorial races was also up 25% over 2012 to $138 million, according to CMAG.
The latest CMAG data also show that candidates, the national parties and outside groups spent more than $1.2 billion on local broadcast TV ads in 11 battleground states.
These numbers alone show that campaigns aren't shying away from TV.
3. Voters and political influencers continue to rank TV as the most influential medium.According to the Video Advertising Bureau, 79% of undecided voters named TV political advertising as most likely to get their attention, and more than half said that TV had the strongest influence on their final decision when voting.
A recent Morning Consult poll of 10,000 registered voters in 10 swing states further confirms why winning campaigns spend the lion share of their ad dollars on local broadcast TV.
Almost six in 10 registered voters in battleground states looked to TV as the top influencer of how they voted over all online platforms including social media, radio, mail, newspapers and billboards, according to the survey.
Additionally, 71% of voters said that they became more aware of the candidate or issue because of TV.
It is clear that no other medium can compete with broadcast TV's effectiveness, and candidates will continue to use it as a major component of their campaign strategies.
Looking forward, next year will be a big one for political advertising, as control of the Senate will again be up for grabs, and 36 states will have gubernatorial elections. Local broadcast TV is fully expected to play the leading role in those races throughout next year and well beyond.
This article is commentary by an independent contributor.