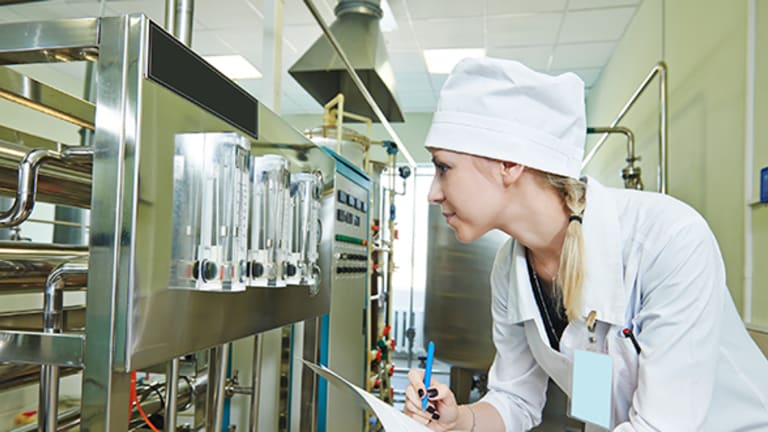 Despite Legal Troubles, Is Dr. Reddy's a Buy?
Does the mess around Dr. Reddy's make it a good buying opportunity
Shares of India-based pharmaceutical company Dr. Reddy's Laboratories Ltd. (RDY) - Get Dr. Reddy's Laboratories Ltd. Report were up 30.2% year-to-date by October. Then, a warning letter from the FDA about several of its laboratories in India changed everything. Dr. Reddy's issued an acknowledgment statement on November 6. A weak opening followed, dropping the stock 18%.
Things got worse from there, with several law firms pouncing.
November 6: shareholder rights law firm Johnson & Weaver, LLPannounced an investigation of Dr. Reddy's Laboratories: "Dr. Reddy's said the FDA warning meant it would not receive U.S. approvals for drugs made at the plants until it fixed the problems. The manufacturing plants account for more than 10% to 12% of Dr. Reddy's sales."
November 9: New York-based Rosen Law Firm said that, "it is preparing a class action lawsuit to recover losses suffered by Dr. Reddy's investors." 
November 18: Lundin Law PCannounced that it was investing claims against Dr. Reddy's Laboratories Ltd. "concerning possible violations of federal securities laws. The investigation is related to allegations that certain statements issued by Dr. Reddy's were false and misleading concerning the Company's financial performance."
On November 19, Dr. Reddy's issued a statement: "Dr. Reddy's has always adhered to all disclosure requirements both of the Securities and Exchange Commission (SECs) and Indian Stock Exchanges; including accounting practices as per the International Financial Reporting Standards (IFRS) and the Indian Accounting Standards. The Company has no further comment on what might be advertorial Press releases by law firms and refutes all allegations."
Amongst all these statements, allegations and future uncertainty, the shares of the company are back to the level from where they began 2015. So, is Dr. Reddy's is a buy?
Hyderabad, India-based Dr. Reddy's Laboratories Limited is an integrated pharmaceutical company, committed to providing affordable and innovative medicines for healthier lives. The company has three major businesses -- pharmaceutical services and active ingredients, global generics and proprietary products. The company operates through markets in the U.S., Russia, former Soviet states, Venezuela and India. Dr. Reddy's was listed on the New York Stock Exchange in April 2001 and currently has a market cap of $8.61 billion.
The company has a sound financial position with its revenue rising steadily over the years. During the fiscal year 2015 (April 2014 -March 2015), its revenue was reported at $2.36 billion. The company has shown a positive trend in its net income and has reasonable debt levels.
| | | | | |
| --- | --- | --- | --- | --- |
| ($ Millions) | FY15 | FY14 | FY13 | FY12 |
| Total Revenue | 2,368 | 2,213 | 2,141 | 1,899 |
| Net Income | 354 | 360 | 309 | 280 |

While Dr. Reddy's seems to be caught up in a regulatory mess, investors could consider few points before deciding to abandon or buy the stock. Analysts who follow the company seem to believe in its management, which has proved generally successful in its 21-year history. Additionally, investors need to remember that a "warning letter" does not threaten the financial integrity of a company. The current situation can be seen as an opportunity to pick up this threatened stock. Investors can do so in a gradual manner to further reduce the risk. 
This article is commentary by an independent contributor. At the time of publication, the author held no positions in the stocks mentioned.