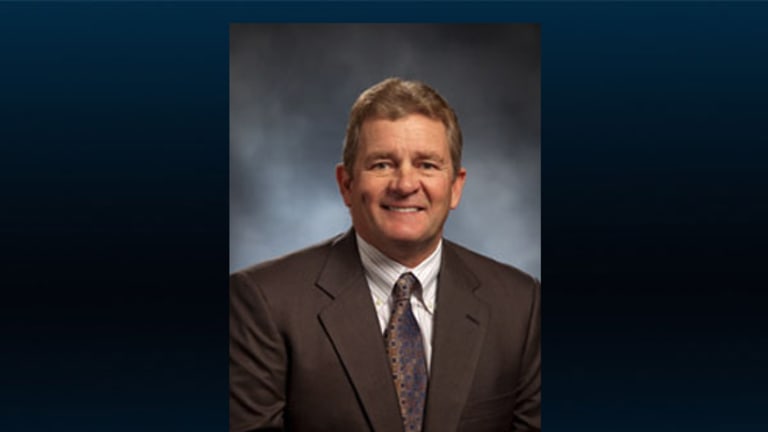 Despite Doubts, Glasscock Lets ETE Walk From Williams Deal
Judge says he approached the case "with a skeptical eye" but believes that law firm Latham & Watkins acted in good faith
Judge says he approached the case "with a skeptical eye" but believes that law firm Latham & Watkins acted in good faith
William McKee had a very equivocal answer last week at the end of a two-day trial in Georgetown, Del., where Williams (ETE) was asking Vice Chancellor Sam Glasscock III to force Energy Transfer Equity (ETE) to complete a $20 billion purchase of its natural gas pipeline rival.
The case hinged on an arcane question of tax law. The merger agreement governing the transaction conditioned its completion on the ability of ETE tax counsel Latham & Watkins LLP to opine that the deal should be tax-free under Section 721(a) of the Internal Revenue Code. That clause probably attracted little attention when the agreement was drafted, but by June, it had become the central issue in a bitter dispute.

Glasscock found for ETE on June 24, giving it the right to walk from its agreement to buy Williams, whose stockholders approved the deal Monday. Williams said it would appeal Glasscock's decision to the Delaware Supreme Court, where it may seek monetary damages rather than ask the court to force ETE to close the deal, the remedy for which it asked Glasscock.

All of that lay months in the future when Latham tax partners Timothy Fenn and Laurence Stein said in April that the firm would be unable to give the opinion because of the significant decline in ETE partnership units since the deal was signed on Sept. 28.

Williams argued before Glasscock that Latham's professed inability to give the opinion was one more attempt by ETE to walk from a deal that CEO Kelcy Warren thought "could create an implosion" at ETE, as the company's former CFO Jamie Welch testified at his deposition.
Fenn and Stein testified on the issue before Glasscock, as did Andrew Needham, Williams' lead tax counsel at Cravath, Swaine & Moore LLP. Both sides called expert witnesses.

Late on the afternoon of June 21, McKee took the stand.

ETE had asked for his opinion on the structure of the deal in April, but his stature extended well beyond the case at hand.

McKee is a giant in the field of tax law. He is a co-author of the standard treatise on partnership tax, and with William Nelson, now a partner of McKee's at Morgan, Lewis & Bockius LLP in Washington, he ran the highly successful tax boutique McKee Nelson.

Under direct examination by George Gerachis, the head of the tax and executive compensation and benefits departments at ETE's trial counsel, Vinson & Elkins LLP, McKee said he thought the deal's structure might not qualify as tax-free, but also suggested under cross-examination by Cravath's Antony Ryan that an alternate structure proposed by Needham might qualify.

McKee's most suggestive comment came in response to Gerachis' last question on redirect-perhaps a question Gerachis should not have asked.

After McKee said that Latham is "a hell of a law firm" and that he had "no doubt that Latham believes firmly in their views," Gerachis asked McKee if he "would ever fail to deliver a Section 721 opinion for a client because the client asked you not to, when you thought that it was your conclusion that it should be issued?"

McKee replied, "Your duty as a lawyer, I think is to-again, I shouldn't answer-I'm not an ethics lawyer. I can't imagine being in that box. But I'm not an ethics lawyer."

McKee's answer suggested that he recognized the terrible quandary Latham found itself in when ETE's head of tax, Brad Whitehurst, called Fenn on March 29 and suggested that there might be a tax problem with the proposed structure of the ETE-Williams merger, which was unusually complex.

There was no testimony or evidence that Whitehurst asked Fenn not to render the tax opinion required for the deal to close.
Tax lawyers make their reputations by solving problems, not by shooting down possible structures that might qualify for favorable tax treatment.

Whitehurst, Fenn and Needham all testified that discovering a possible issue with a deal six months after its announcement is a tax lawyer's nightmare. And Latham thought in September the ETE-Williams deal would easily qualify for tax-free treatment.

But Whitehurst, Fenn and everyone associated with the transaction knew by late March that ETE's chief executive wanted out of the deal and that Williams wanted to enforce the merger agreement, which provided that the target's stockholders would receive a total of $6 billion in cash in addition to stock backed by ETE partnership units.

ETE would need to borrow that $6 billion at a time when energy prices had fallen significantly and lending markets had tightened.
Glasscock recognized in his 58-page opinion that ETE was suffering from "bitter buyer's remorse." As a result, he wrote at the start of the decision and again in the middle, he approached the matter with "a skeptical eye," "a somewhat jaundiced eye."

He seemed less than totally convinced by Whitehurst, whose sudden discovery of a potential tax problem with the deal in March the judge called, "an epiphany, if such it was." Glasscock also noted "the truism that lawyers tend to be responsive to the needs of their clients."

It was in that light that Glasscock assessed Latham's approach to the 721 issue. The judge emphasized that he would not "substitute my judgment" for that of the law firm; rather, he wrote, his task was "to determine whether Latham's refusal to issue a should opinion is in good faith."

The judge determined that it was. He observed that Latham spent 1,000 hours on the issue after Whitehurst brought it to their attention and believed Fenn and Stein, "who were obviously embarrassed that they had missed this issue earlier in the history of the proposed transaction," Glasscock wrote. Stein was "particularly convincing," Glasscock wrote, in testifying "forcefully that his firm's opinion was not influenced by the (concededly manifest) interests of its client."
Glasscock also said that concluding the deal was not tax-free under 721 was a reversal "not in the reputational interest of the individual tax attorneys at Latham, nor in the interest of the firm generally."

"The parties to mergers are typically looking, not for escape hatches, but for certainty that their agreement will be consummated, and to that end they his counsel for assistance," the judge wrote, though he he did not add that the matter before him was totally atypical in this regard.

Latham was not alone in its assessment. McKee testified that he thought the structure has problems. And Gibson, Dunn & Crutcher LLP, co-counsel to Williams with Cravath concluded that it might be able to get to a "weak should" opinion on the issue. Neither ETE nor Williams called Gibson tax partner Eric Sloan as a witness.

Glasscock also found support in the merger agreement itself, which specifically provided that Latham would provide the 721 opinion. "The parties could have contracted to a different level of certainty" for the opinion, Glasscock wrote, or "they have picked an independent third party to make such a determination, such as an academic. They could have opted for an objective standard, to be provided by a court or by an arbitrator. Instead, they assigned the responsibility to Latham," ETE's tax counsel.

Given the terms of the merger agreement and Latham's good-faith determination on the 721 issue, the judge did not need to examine hints from ETE that were not spoken out loud or the complicated mix of motives that might have affected Latham's analysis. There was no smoking gun in the record, and the judge ruled accordingly, a decision that will allow ETE to walk from Williams.

In the Delaware case, Williams used Sandra Goldstein, Antony Ryan and Kevin Orsini of Cravath in New York and Kenneth Nachbar of Morris, Nichols, Arsht & Tunnell LLP in Wilmington, Del. Energy Transfer retained Michael Holmes, John Wander and Michael Charlson of Vinson in Houston and Rolin Bissell of Young Conaway Stargatt & Taylor LLP in Wilmington.

For the merger, Williams took financial advice from Barclays'Gary Posternak and Barbara Byrne and Lazard Ltd.'s Albert Garner and Doug Fordyce. For legal advice Williams tapped a Cravath team led by Minh Van Ngo and Richard Hall with Needham and Christopher Fargo on tax and a Gibson, Dunn & Crutcher LLP team led by Steven Talley, Eduardo Gallardo and Robyn Zolman with Eric Sloan on tax.

ETE's outside legal advisers were led by Wachtell, Lipton, Rosen & Katz's David Katz, David Lam and Alison Preiss with T. Eiko Stange on tax. Latham was special tax counsel; Stein and Fenn led that effort and Bill Finnegan, Ryan Maierson and Mark Gerstein also worked on the deal. McKee and Nelson of Morgan Lewis also provided tax advice to ETE.